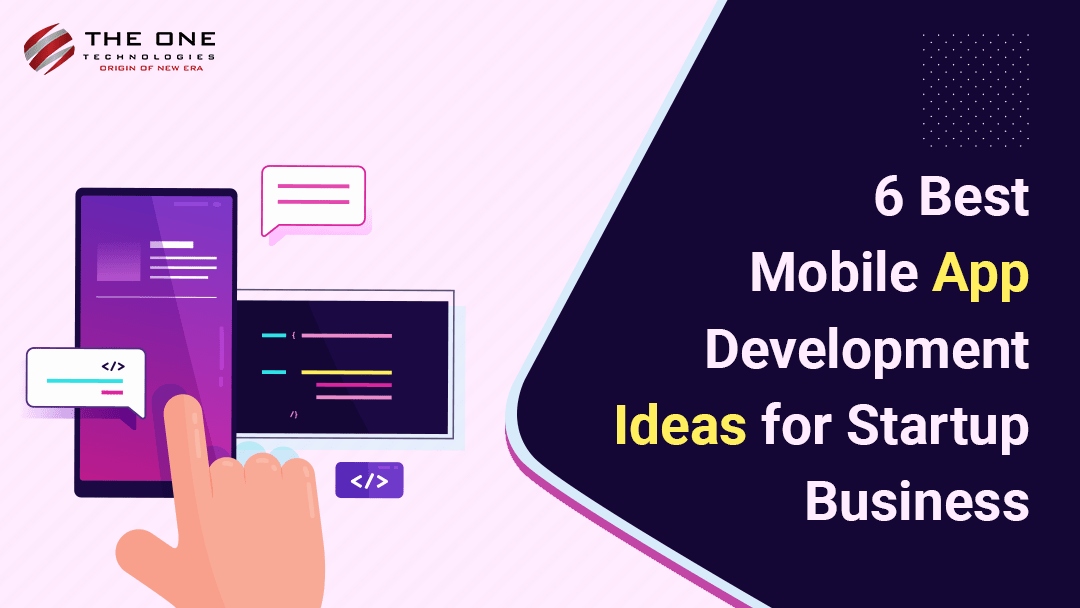 If you have noticed, our lives have been constantly changed and influenced by technology ever since the industrial revolution. The brilliant ideas and the implementation of technology have made our lives much better and easier.
Therefore, every industry is focusing on the expansion of business with the implementation of technology. However, with various and unique ideas, startups have made their mark in the competitive world. In such cases, mobile application development is the perfect solution to reach out to users across the globe. And the mobile app is all about what your product is offering. When your app offers what everyone is looking for, it has a high chance of success.
As per the report, in 2023, mobile apps are projected to generate more than 935 billion U.S. dollars in revenues via paid downloads and in-app advertising.
So, as a startup, if you are looking to have a piece of that pie, here are going to give you some of the best app ideas for a startup business to make money in 2020-21.
1. Augmented Reality (AR)
AR - Augmented Reality uses cutting-edge technology to lay some information such as sounds, images, text over the real world.
The introduction of the AR application could be explained by giving an example of the Pokémon GO game. This was the game that has made everyone aware of the concept of Augmented Reality technology.
But still, people or many startup businesses are not making rich use of AR technology. Not many organizations have explored this field fully yet. However, if you implement this technology properly with your innovative ideas, you can make it huge for your business.
The worldwide market for Augmented Reality is expected to increase by $198 billion in 2025.
If you are looking to start your business in Interior Design, Automobile, Restaurant, Healthcare, Tourism, etc, you can implement AR app ideas into it. The best option is to develop an E-commerce store with an augmented reality feature as it will help your customers to try on clothes and accessories. It can be one of the best app ideas.
There are many big companies such as Housecraft, IKEA Place, Pokemon Go, YouCam Makeup, Inkhunter, and Euclidean Lands that have implemented AR in their business and apps.
So, as an entrepreneur, try them for yourself to see the potential of modern AR apps.
2. Healthcare and Telemedicine
This COVID-19 pandemic has made everyone move online and therefore, the on-demand app ideas have become the moving spirit in every industry. And healthcare and telemedicine have left no stone unturned.
Telemedicine is a source of offering healthcare services to customers who wish to get treated and consulted by sitting at home. This allows customers to arrange appointments with a doctor and get the proper treatment.
A medical expert or doctor will examine your medical images, consult you via chatting or video call, prescribe medicines, and get the consultations done in a given time. This way, doctors can screen and monitor their patients remotely with utmost care.
This reduces the risk of exposure, both to the patients and the staff.
Telemedicine has the potential to make healthcare more affordable, personalized, and effective. This has helped many doctors to cover more patients in a much larger area.
As per the report, around 52% of people use their mobile apps for accessing health-related data.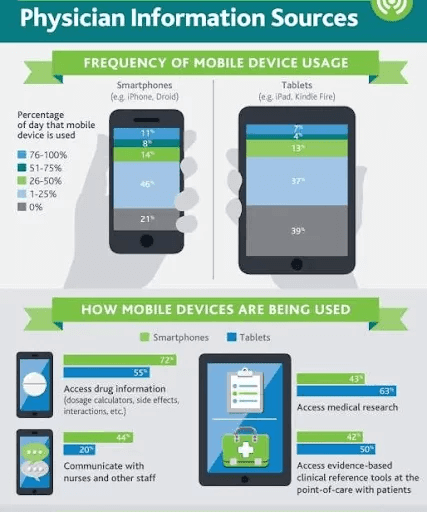 Hence, it becomes one of the greatest app ideas for mobile app development services.

3. Chatbots
Chatbots are a better salesperson who helps customers to answer their questions accurately and quickly. It allows you to serve your customers with better customer service.
Chatbots can actually interact with your customers like humans on the basis of their queries. Developed with Artificial Intelligence technology, chatbots can actually behave like humans. Unlike humans, they never get exhausted or tired. They are capable of interacting with numerous queries as per the user's requirements.
Let me give you an example of Starbucks.
Starbucks makes it easy for customers to order a drink or snack using a chatbot. It will notify you when your drink gets ready and how much rate it would be.
As per the research, more than 30% of eCommerce companies have implemented chatbots for their business.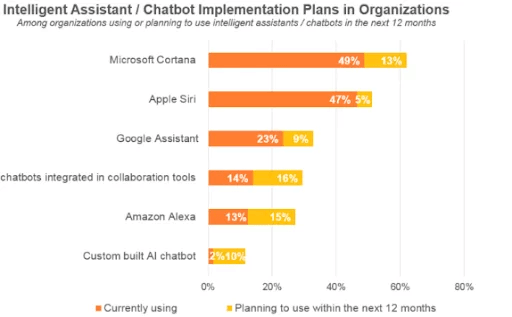 So, a chatbot could be one of your great ideas to implement for your business these days. You can get in touch with an Android app development company for that.
4. Blockchain App
One of the well-known and disruptive technologies which has been silently shaping our future is Blockchain. With its high-secured and intense encryption features and decentralization of authority, many startup businesses have started adopting it.
Many people believe that blockchain is only used by the financial industry, but, well, that's not completely right. As it's concerned with storing data in a more secure way. It is already being used in different ways by various industries.
So, if you have an idea and plan to implement it using blockchain technology, we recommend you to get in touch with the blockchain development company. They are experts who have great hands-on experience in blockchain app development. The blockchain-driven app developed by them will be effective which will help your business grow. You can get a personalized blockchain app developed for your business needs.
5. Internet of Things (IoT)
The Internet of Things is taking its shape in every industry with its features and functionalities. By 2025, around 41 billion IoT devices are estimated to connect with the network.
IoT may be applied to develop smart security solutions, healthcare monitoring systems, automatic smart parking, smart roads, multiroom music players, wireless sensor networks, water-quality monitoring, etc.
IoT has invited endless opportunities for every business. So, hire an IoT development company and think about how it can benefit your industry.
6. On-demand Apps
The on-demand applications have shaken every industry by its storm with their mobile app development services. Every industry such as online food delivery, shopping, taxi, repair, cleaning and many more are implementing on-demand services for their better growth.
These services have turned out to be a lifesaver during the pandemic when we were forced to stay at home and isolate from the normal routine life.
Even our entertainment options have become on-demand. Hence, this is the right time to invest in on-demand applications. Both iOS and Android app ideas appear when you have a specific urgency in some service.
To run an on-demand development business, you need to have a tech infrastructure in place. To implement your idea, you can approach a website development company that would understand your on-demand business ideas and get an app built for you.
Choose the best idea and try to expand it.
Conclusion
Mobile is not a future but a present in the world of technology. It's taking businesses to the next level from here and now.
Mobile apps are useful solutions that technology has gifted us. Many of these great app ideas can make people's life easier. They can also become a backbone for a successful business. Moreover, there are around 3.8 billion people using smartphones, which makes this a flourishing industry.
So, as an entrepreneur, if you have an idea and are planning to invest in a mobile app, the above-mentioned app ideas will help you transform it into an excellent product by choosing the right mobile app development company.
So, got any idea for the next great app? Let us know your thoughts and share them with our team. We will help assist you and turn any of these intangible ideas into tangible revenue-generating machines.
So grab it before someone else steals the idea you're dreaming of!