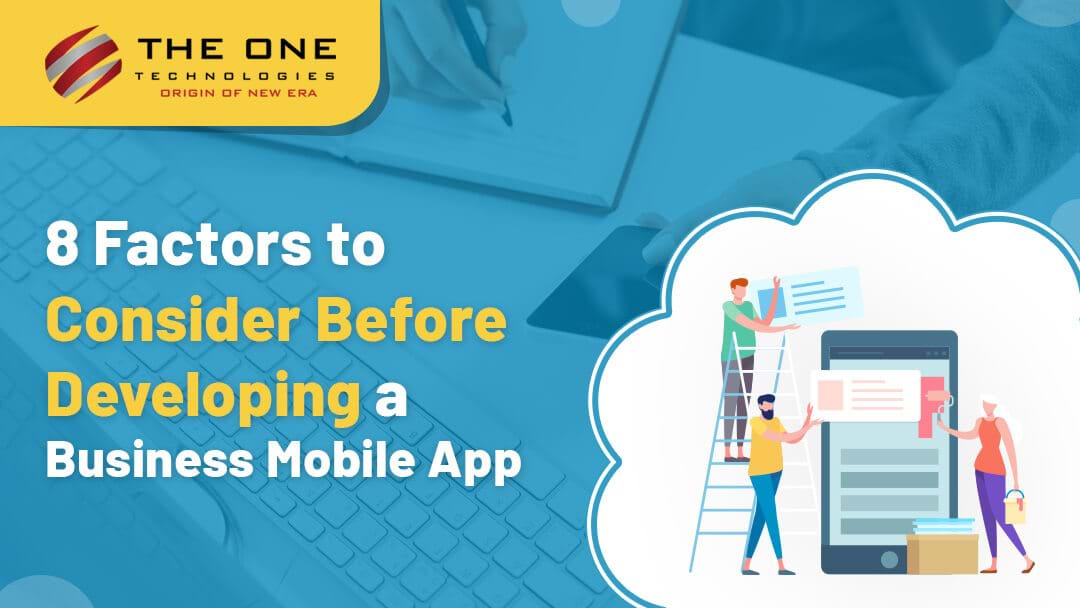 For most industries a mobile strategy is no longer an option, it's become a requirement for every business. In the world of mobile app development, it plays a vital role in all sorts of businesses to make it succeed. And one of the top reasons why mobile apps fail at the market within the first few months is due to improper planning and lack of strategy & management.
We have got many innovative and highly useful mobile apps in the past few years. Here we are giving you a list of some different things that you need to consider even before you start developing a mobile app for your business.
1. Do a Thorough Research
The first thing you need to focus on while mobile app development is thorough market research on your competitors which helps you understand more about your methodologies and current trends. This will give you an analysis and insights into the market about strategies, strengths, and weaknesses.
This information will prove to be as useful as you can avoid loopholes and doing the mistakes which your competitors made. Apart from this, each and every time to catch the user's eyeball, you have to bring something unique and more attractive than the other apps which already existed in the app stores.
2. Choosing The Right Technology & Platform
Choosing the right mobile app development platform and technology is really an important key factor for all businesses. It's really an important hurdle when you have to constrain on your budget and don't have enough resources to get their app developed for more than one platform, especially for small businesses or start-ups. You will have to walk along with the latest trends if you want to create a strong impression among your competitors and stay ahead of them.
This enterprise mobile app development strategy will take you towards success when you will deploy your mobile app to the App store.
3. Serve Something Different
Have you ever thought or noticed why that recently opened restaurant in the town has created a hype and buzz? Why do people tend to visit the new place and try out new restaurants? Because, people are always looking for fresh, variety, and something different from the rest of the world. It's a human tendency to get bored with one thing very easily and soon.
So the same case happens with the mobile applications which you are going to develop in the market. There Are numerous smartphone users across the world and all want to be served with something new and interesting. Hence, you should focus on creating something that keeps the users engaged with your enterprise mobile application.

4. Identify Your Target Audience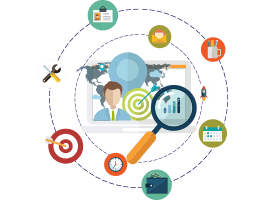 Defining your users is very important as users play a huge impact on the business revenue and development of your business mobile application. Before having thought of an app, that would be wise to first find out who will be the users of your app. Once you know who your target audience is, then you can figure out what they are interested in and what they are looking for in an app.
This will clear your mind that what types of features need to be integrated with your app. If you meet your user's expectations and fulfill it, your mobile app is likely to get more popularity.
5. Choosing The Right Development Partner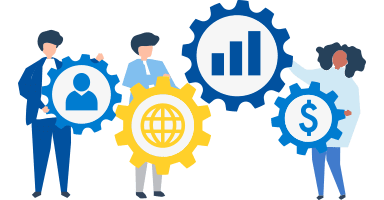 When you are promoting yourself in the market through your business or application, it's really important who you would choose to make an impact on your image globally. Because promoting your business reflects the image of your identity.
When you choose any mobile app development company, it will help you to pay close attention to their experience and approach towards working with a client. An experienced company follows the Agile Methodology and Time & Materials pricing model while creating an innovative app for your business. Even it has been observed that many good products with several unique features have not gained their impact and attraction in the market due to a lack of marketing strategy. Thus, choosing the right agency to work for you, will pay only for the performed work and to avoid getting a non-functional product.
6. Plan For App Store Optimization
The phases you have gone through so far, including your market research, your app's unique purpose and your marketing strategy, largely affect your app store optimization strategy. This is the key to boost your app in the app store. More than 60% of all the apps are found through this organic search.
By using both app stores' requirements and best practices, it becomes a good opportunity for your app to shine with its visuals, features and distinctive purpose. Now, you have focused on your sketching out your final app store look and feel, and ensure that the development follows your ideas.
7. Ensure Security Measures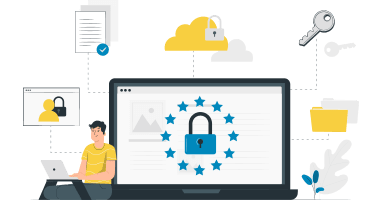 In the mobile app development phase, the security of your app is one of the key points and you must ensure it is being built and taken care of early. Your user's data, from the exact location to bank details and passwords, is your most valuable asset. In spite of the fact that security has significantly improved in recent times, you will have to be much aware of the security phase while developing any business mobile app. Otherwise, if something goes wrong, you can watch yourself crash and burn right there.
So, to overcome this type of situation, you must include a privacy policy in case your app will collect any sensitive information from the users. You should ensure you have processes to collect, handle, and store any data and manage any potential security risks.
8. Develop Expertise on One Platform
If you want to kick up your business and are looking to hire mobile app developers then you should hire someone who is an expert on one platform domain. Because the platform is an essential factory that will change the way you communicate with other companies or clients.
Figuring out the expert's past work experience and how skillful and capable he is, may help you to gain good popularity in the mobile app market.
Conclusion
It's mentioned and said that you should employ a specialized mobile app development company to create a productive business out of your business app. Always listen and give your feedback on what your employees are saying about the special features they would like to see on your business app. Once you go through these above-mentioned phases, you will be ready to dive into your mobile app development without any bugs or problems and that will lead to a successful deployment and launch of your business app.
The above factors clearly demonstrate how app development is becoming crucial for your business growth. If you are looking for similar services for small businesses, start-ups, and large enterprises, The One Technologies can be the best professionals with years of experience in this domain. Contact us for detailed information. With a team of proficient experts, we will provide you with the best business mobile app development service, exactly as your business needs.