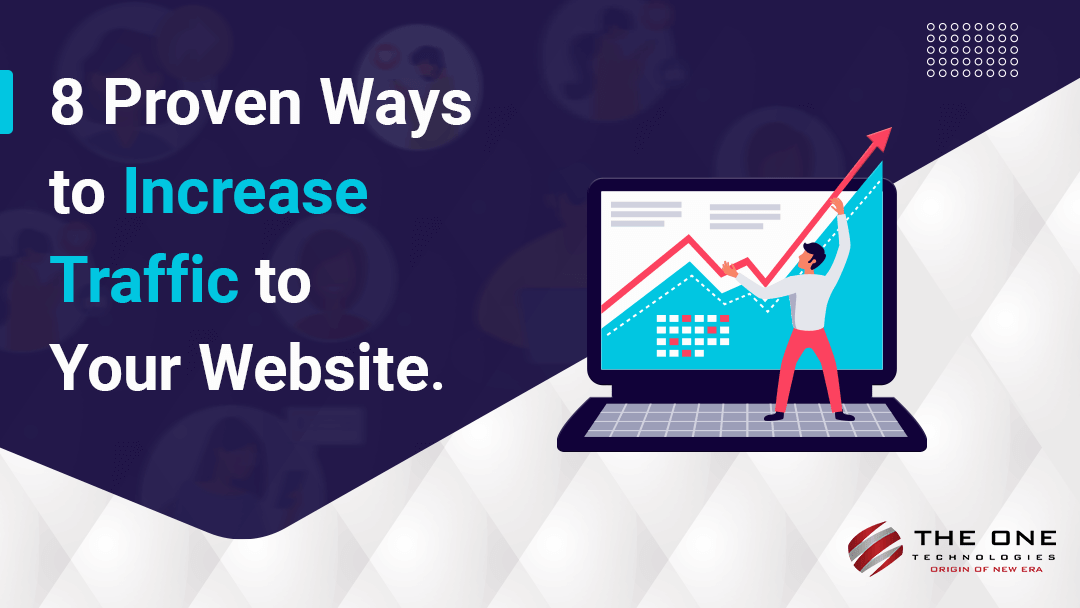 You have built an amazing website to showcase your products and services, but there are no visitors who can land on your website and turn out to be customers. What's the usage of developing a website, if you can't attract the customers and generate traffic?
So, now the question is, how do you even get there? What are the different methods to generate traffic?
Website traffic is an important part of business growth. Moreover, you need people to visit your website and check out its products or services so that you can effectively grow your audience and market share.
Generally, through various methods, you can generate online traffic.
But, as a matter of fact, a good amount of traffic comes from organic search. This is the search engine traffic that reaches your website via clicks users make on relevant search results.
To attract more visitors through organic search, you would need to develop good tactics for search engine optimization.
In this article, as a digital marketing company, we are going to give you some tactics for increasing traffic to your website. You will learn what the experts do to generate traffic.
1. Optimize Your Website with SEO
Optimizing your content and website for search engines is the best way. To optimize your website, you should have such questions:
Are you creating an image alt text for every image?
Are you generating internal links to new content?
Do you also add meta descriptions?
SEO is all about patience and time. It takes a few months to create meaningful content, publish it, and update all aspects of every page of your website. However, it's not difficult to implement, but it's time-consuming.
The search engine's algorithm and rules change often. The highly SEO-compatible websites are able to generate more traffic since their destinations are teed-up when people reach.
The more you create and publish meaningful content, the more effective your site will be and the popular you will be on search engines.
2. Build Out Your Backlinks
Another tactic that affects the ranking of sites in search results is Backlinks. If you are providing an external high-authoritative site link to your website, it gives a signal to search engines that your site is trustworthy.
The actual meaning of building out backlinks is that "better" or more useful sites will have more links to them, which may appear in page content, blog posts, etc.
Backlinks have the potential to gain more traffic to your site
3. Increase Social Media Presence
In the digital era, one of the important factors of producing great content is to utilize social media platforms. By promoting your content on social media and increasing your presence, you can actually increase traffic to your website.
Have a look at the user growth across social media networks worldwide: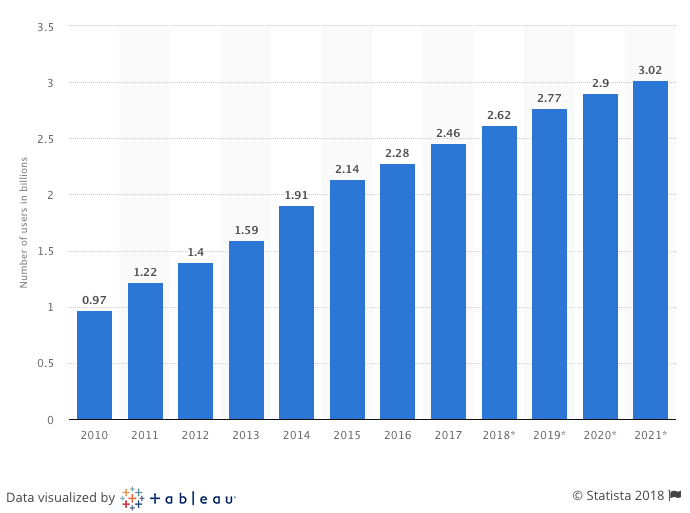 At this time, your business can't afford to ignore social media.
However, having a profile on Facebook or Instagram is not enough anymore. You have to be proactive to let the world know about your presence.
You can attract customers on Twitter, Facebook, Instagram, YouTube, Snapchat, and Pinterest as per your business requirements and audience.
Post content on a daily basis.
Try to engage with your followers to satisfy their queries.
Do user engagement activities to gain more followers.
Create posts that encourage engagement.
Respond directly to your followers to entice communication.
These tips will help you to generate more followers and new leads.
However, you can't conclude that if your followers follow you on social media, they will visit your website. But, by creating such posts, linking to your websites will help you increase traffic.
Posting links will increase the chances of you getting an increase in clicks and traffic. You can analyze the traffic as well.

4. Start Blogging
If your website doesn't have an option for the blog, then create it on a priority basis. Blogging is one of the most effective ways to increase traffic.
Well researched, quality, and informative content can create interest in users to read the blog and come back to your website again and again. If they find it interesting, they will share your content as well.
Some businesses will not be able to manage the quantity and quality of blogs on a regular basis. Therefore, they can also hire a digital marketing company for content marketing. However, irrespective of your business or what industry you are in, blogging is the best way to increase website traffic.
Blogs also help improve your SEO as it indicates to Google that your website is not ideal. Hence, it results in increasing lead generation. The more often you post a blog, the more traffic and leads you are going to get.
Here's statistical data on how publishing a blog frequency can create an impact on your website and generate traffic.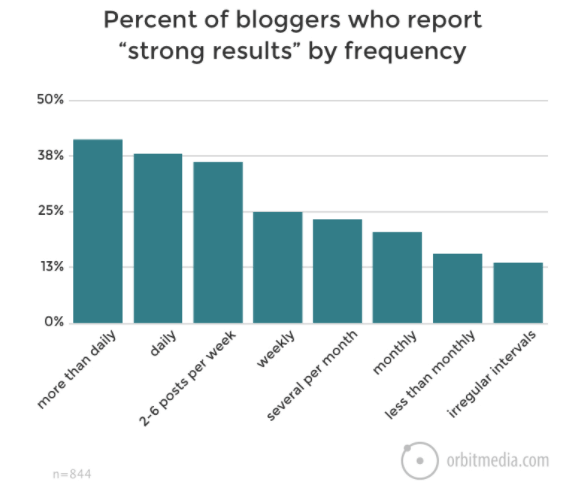 The above graph shows that the highest results came from the most frequent posts.
With the option of email subscribers, you can also email your subscribers regarding your latest blog posts. Post and publish your blogs on social media platforms to gain more traffic from multiple sources with just one blog post.
You can also take your blogging strategy to the next level by posting your blogs on other websites. That's called a guest posting. While you can link to your website, and this way, you can generate traffic as well.
5. Email Marketing
In this competitive world, people are more focused on content marketing. But they actually forget the potential of email marketing.
Email marketing is one powerful tool to promote your services to stay connected with your customers. For this, you have to be more cautious. You simply can't bombard people with irrelevant emails about every single update in your business.
Approaching your users with useful information links to your website can increase your web traffic. It helps customers get to know more about your products or services by using blogs and landing pages with specific products.
6. Pay Per Click Advertising (PPC)
In the online world, SEO helps your website to rank higher across relevant search engine result pages, Pay Per Click (PPC) allows you to appear ahead of the search results themselves.
PPC is an ideal technique to use when you want your brand to gain more exposure fast.
As per the survey, 67% of clicks go to the top five listings. It's important to secure your website rank on the first search results page.
If you are planning to create PPC ads, you have to make sure that the written content is informative and interesting. Also, make sure to include relevant keywords.
Additionally, don't forget to utilize ad extensions on your ads when advertising on Google. They can help in better explaining what your website is about to the user. They also help make your ad stand out more.
7. Create a Google My Business Listing
If you have not created a Google My Business Listing for your website, well, you are running behind your competitors.
It's an essential part of local SEO. With Google My Business, you can easily push your website to appear on the top search results for the product or service-specific search queries.
This listing links to your website and is thus a great way to increase traffic and business leads.
Here's an image of the Google My Business page when people search for your company online.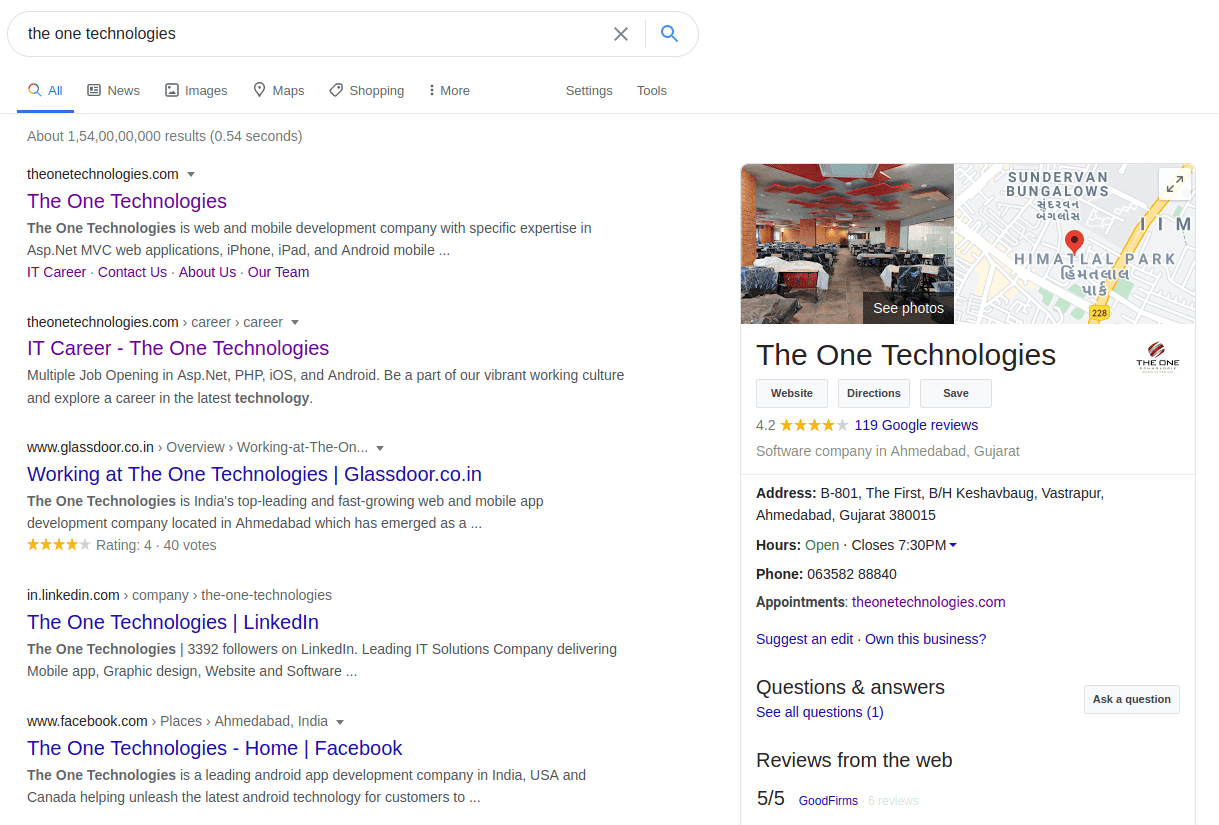 8. Answer Questions on Quora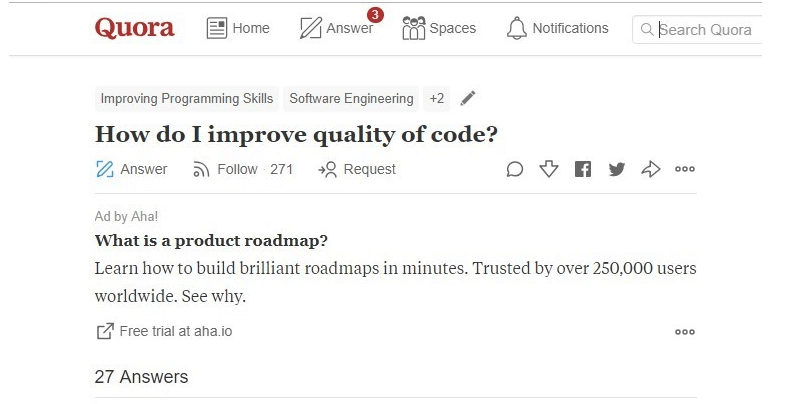 Quora is one of the best platforms to gain more traffic to your website. It can help your prospects discover your brand, your answers might appear in Google search results, and you will learn more about your target audience.
But what's the right way to use Quora in order to generate traffic? Here are a few tips to help you.
Link back to your blog or site.
Try to explain everything in your answer.
Write in-detailed answers with some real-time examples.
Include images in your answers.
Don't spam on the platform.
Q&A website like Quora is one of the most popular websites in the world Whenever you write an answer on Quora, search engines identify the key topics and try to show the result on its search result whenever a user fires the query.
So, try to answer about your industry or services. And don't forget to include a link to your website where appropriate.
Conclusion
There are many factors that affect in order to generate traffic. We hope this article gave some clear ideas about how to increase website traffic. Now, it's your turn to implement the strategies.
If you'd like to learn more about how to expand your online audience, you can also consult a digital marketing services company. As a prominent digital marketing company in India, The One Technologies, we will help you deliver exceptional sales conversions and ROI for your clients.