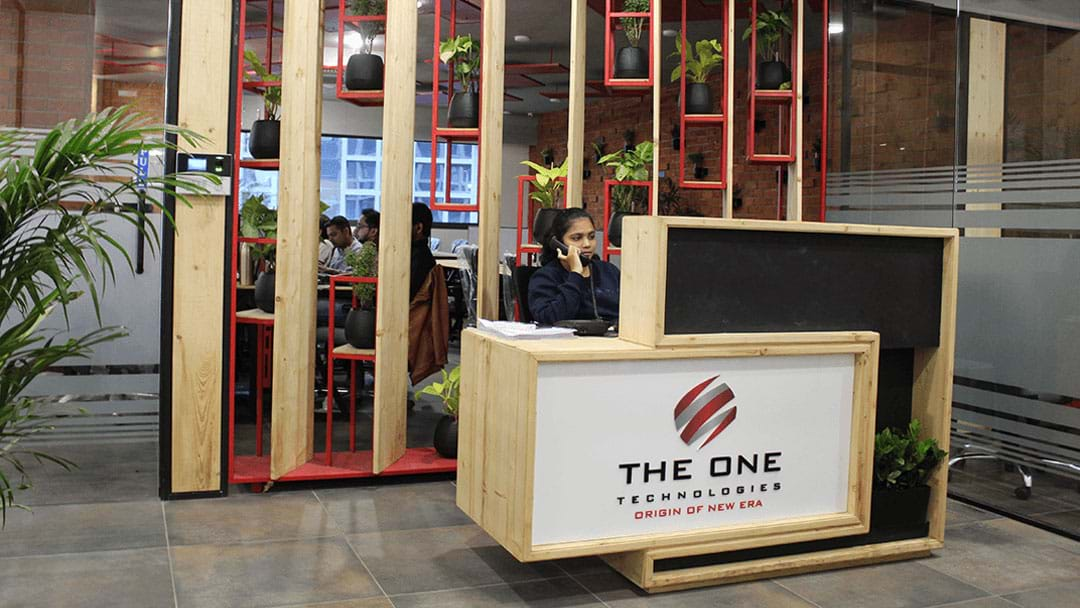 Opening day. The new and fresh day was commencing as soon as the clock strikes 10:00 am.
Ok, hear me out!
"Is your cafeteria open yet?"
A young lady from the neighbourhood was looking for her morning coffee. She saw an open door, and could not resist from entering herself to our premise and walked in. Only it wasn't a neighbourhood cafeteria, it was the front door to our new office.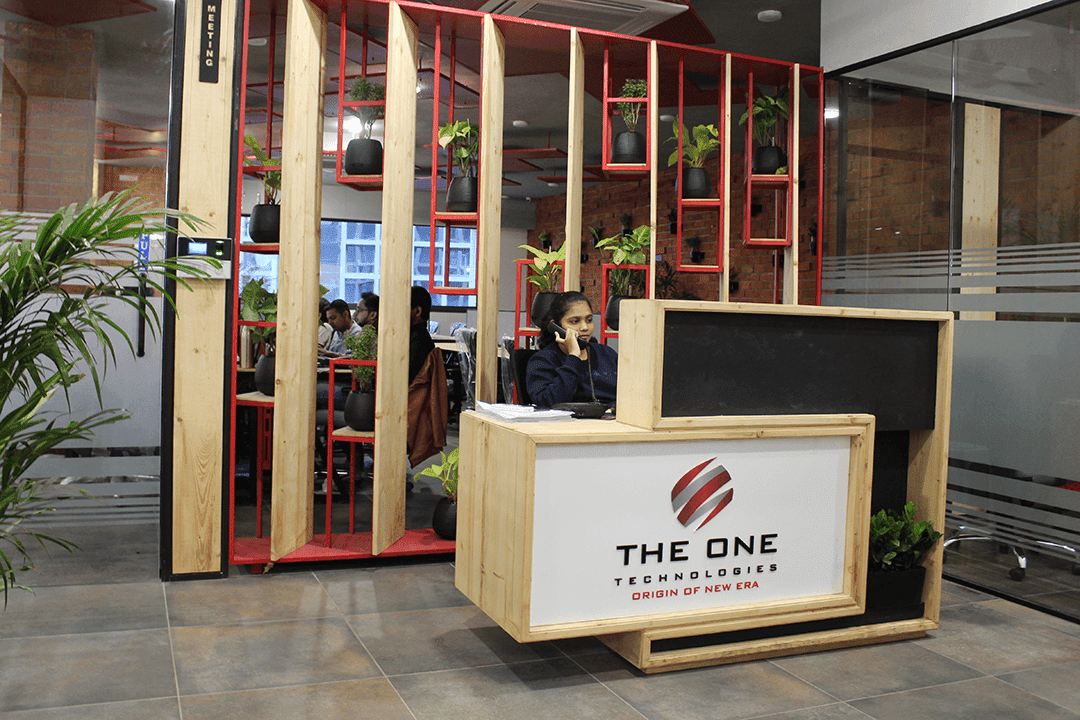 We were extremely happy to hear that our new space feels so fresh and welcoming.
Welcome - Benvinguts, Bienvenido, Bem vinda, Üdvözöljük, Willkommen.
Come on in, the cafeteria is open!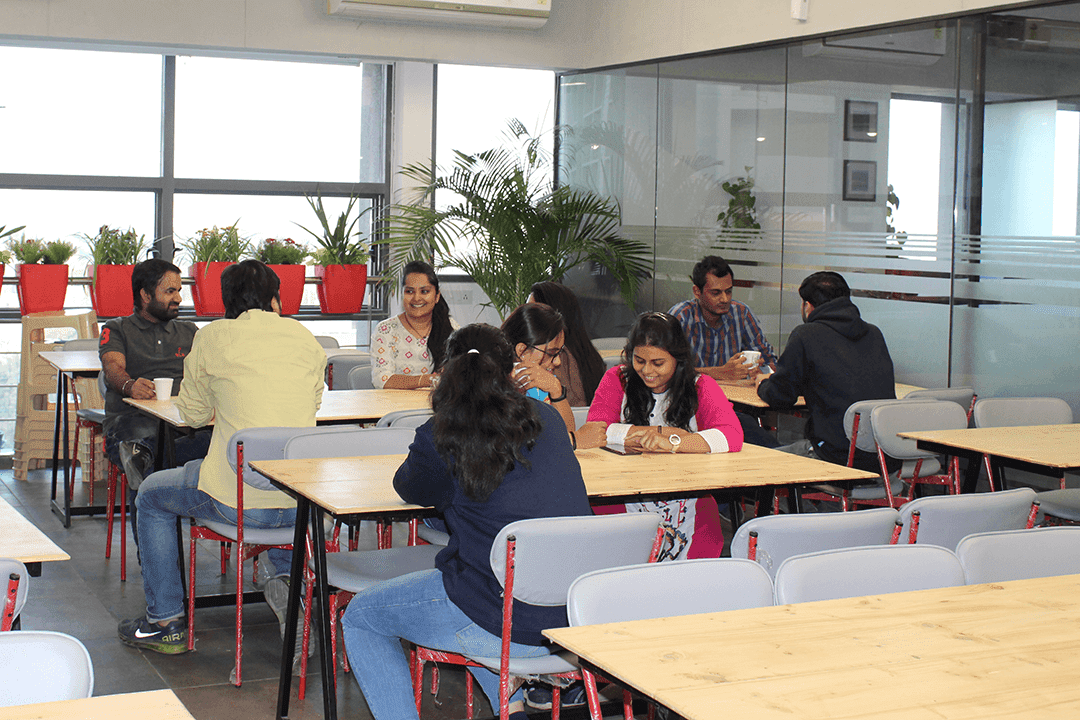 So yeah, we have an amazing and refreshing place - we call it cafeteria. We wanted a place to bring people together. Whether for a morning or evening coffee or an afternoon meal, people need a spot to congregate.
What we feel that a good and healthy conversation, new ideas and lasting connections are majorly been generated from this place only. These kinds of things happen at our cafeteria.
During tea time or lunchtime, you are likely to find many nationalities talking about everything from Artificial Intelligence to some journey to an obscure corner of the globe.
The Lively Walls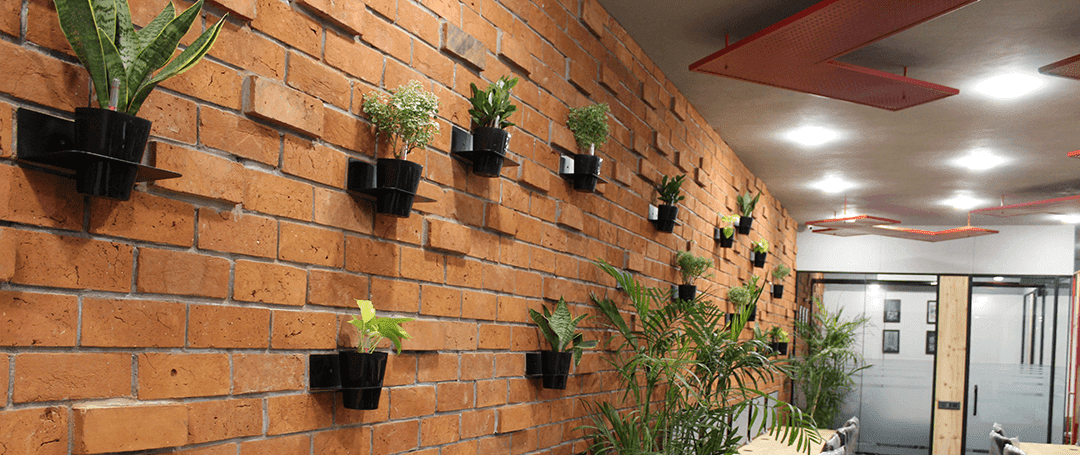 Wouldn't you like to be surrounded by surreal and natural elements? Oh yea, by keeping that in mind, and based on some scientific research, we have some lively and living walls with us. Because having just one office plants reduce stress and noise, and increases creativity and productivity. Hence, we have made various spots to make our creativity alive.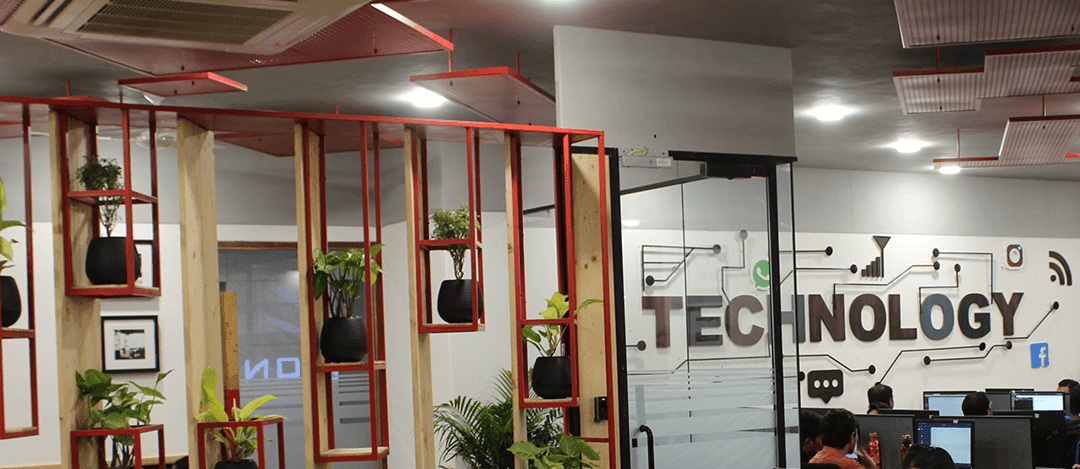 It's like a jungle in here. But with powerful AC, Wi-Fi and no mosquitos. ;)
The Creativity Pool
Let's dive into the pool of creativity!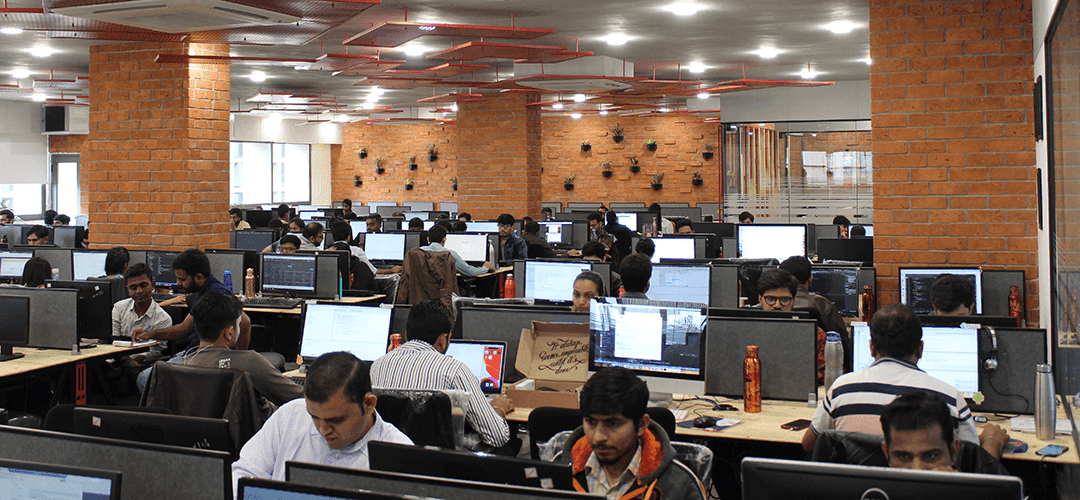 Having a spacious-plan office was non-negotiable. It keeps the mind active and allows people to interact and buzzing ideas.
We call it the Creativity Pool. Why?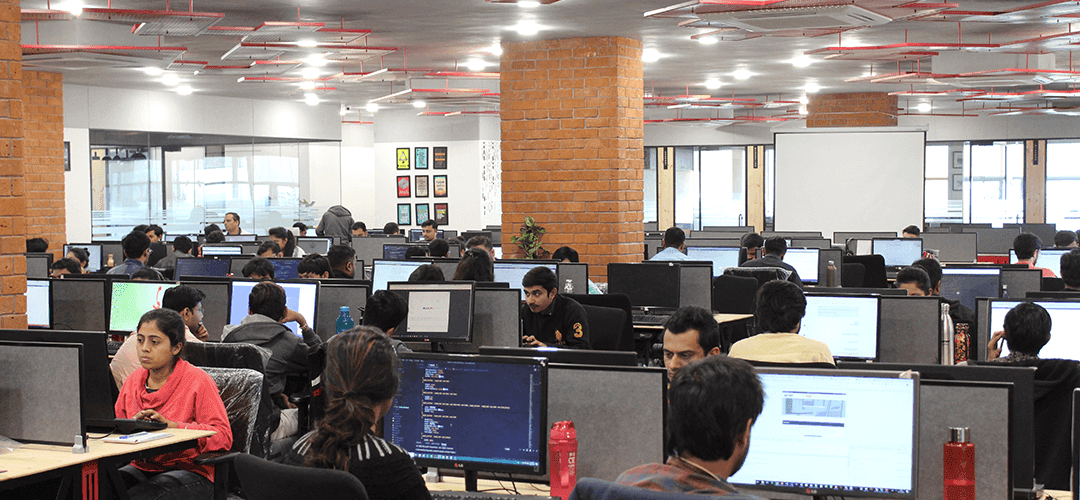 Because this spacious space is where ideas are generated, designed, developed, tested and delivered. This space belongs to developers, designers, and testers (QA checkers). It's where we wade through creative ideas.
This is the perfect and creative office space to accommodate our increase in capacity. This creativity pool is a neat, comfortable, and ergonomically designed work environments increase creativity and promote productivity.

Space for Focus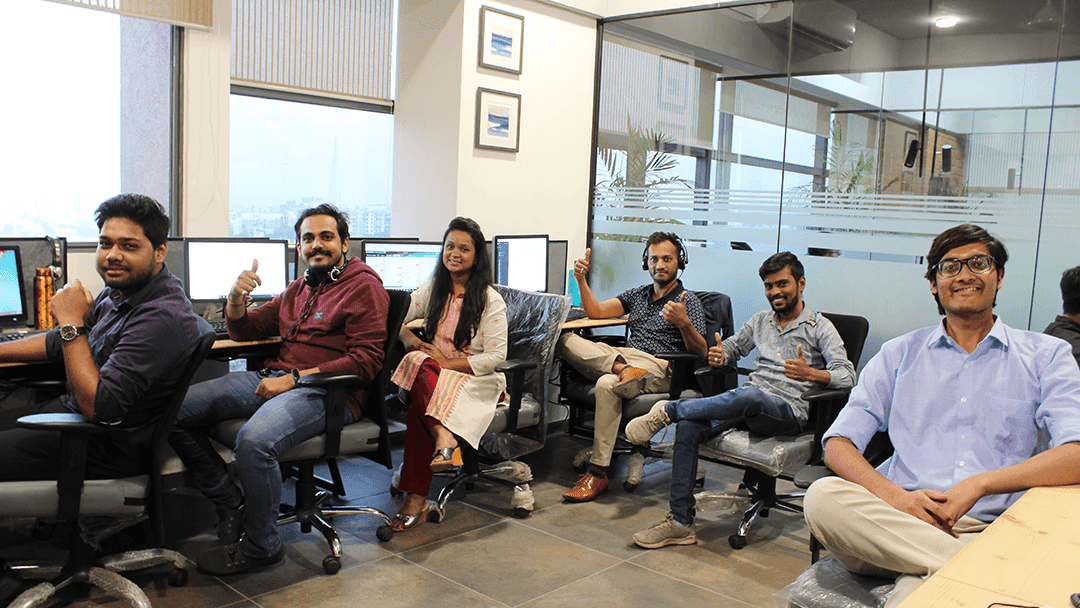 This closed space belongs to the Operational, Sales and Marketing team. Because we believe that, the closed space helps them focus on the business insights and problem at hand but with a swivel of the chair. It's always been good when your frontiers are always ahead of you.
And there's plenty of extra space for others who want to tuck themselves away.
Bringing Ideas Together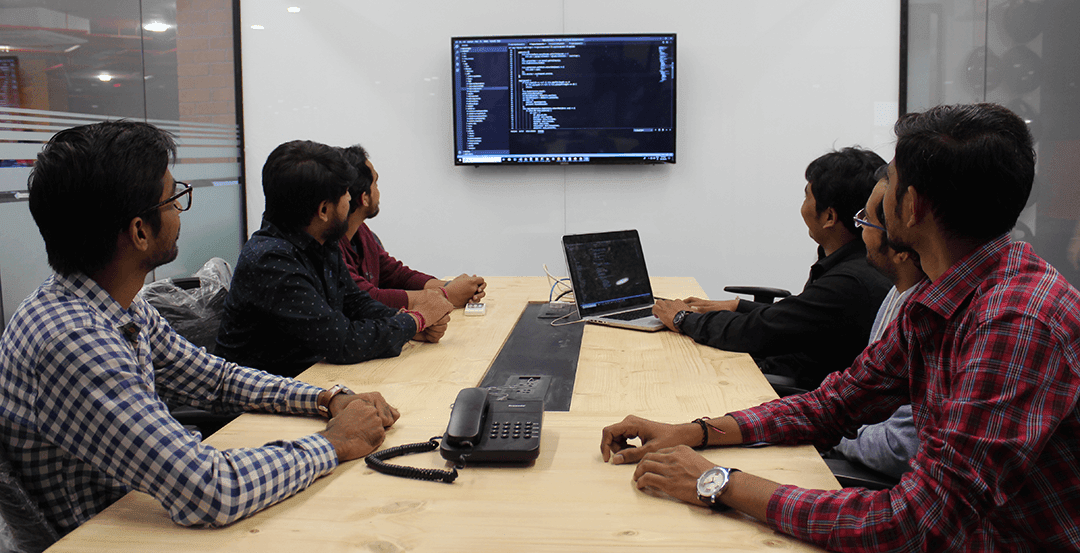 So we have a new room which brings all the ideas together. It's a Meeting Room or Conference Room. This area is filled with whiteboards and big screens - great for our daily meetings.
This is where we can travel the entire world with our global clients by conducting a client meeting or conference call. The big decisions are made here and we take those decisions seriously. But we're also serious about fun, we are crazy and that spirit lives here too.
Exit Door
After several months of preparations and some difficult work done by us, we have finally moved into our new office. Finding a spacious place for a diversely-skilled and quickly-growing company is no easy. But this place was, is and always will be instant love. The open and interconnected space. It's completely bright, spacious and welcoming. We're on the verge of adding new people constantly, some spaces will surely take on new meaning as we move forward.

Well, this is just a sneak peek of our new office, to give you an idea of where we're while powering and supporting you.
We look forward to having a cup of coffee with you at our new office!