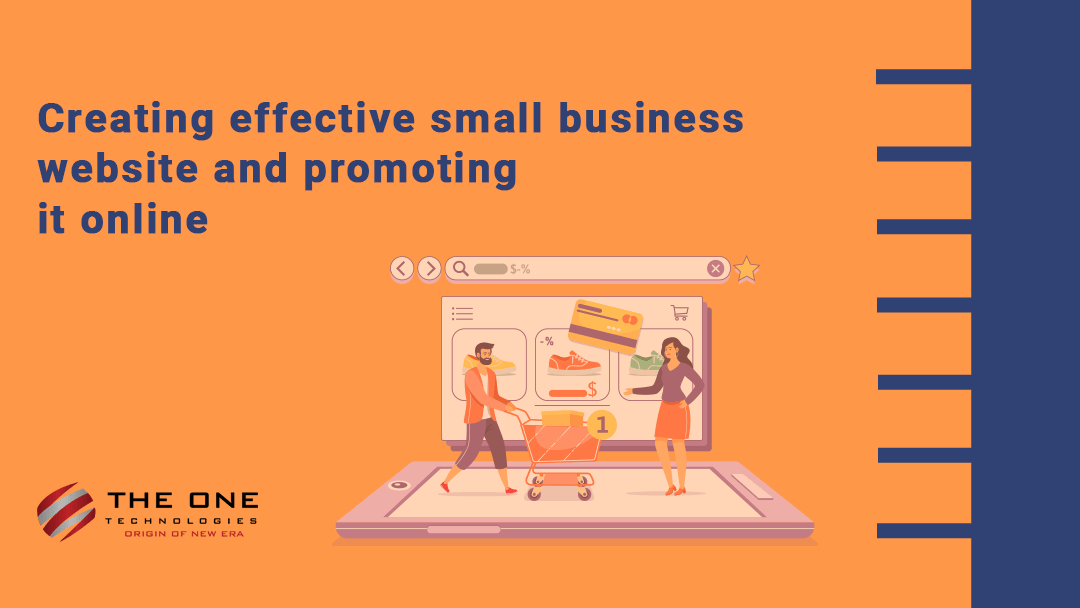 Since the recession, small businesses are trying to survive in this tough economic situation by cutting costs in one and other way. In today's economic environment, a website is an essential business tool for marketing and promoting small business. A website can legitimize a business, in the eyes of a potential client, and communicate important information.
Why do you need a website for your small business?
As a small business, you may not need to have your own shop or office, but it is essential to have a good website in order to promote sales, products and services. Developing a website for small business is one time investment, but it will lasts for really a long period and magically supports your sales and marketing efforts.
As an experienced web development company, we suggest following important things to consider while creating effective small business website and promoting it online.
Choose simple and clear website design for your small business website
Good mix of text and images
Quick and easy navigation
Well-arranged relevant graphics
Color and theme based on your Business
Search Engine Optimization for small business website
Organize and use content which best suite your small business
Avoid spelling and grammatical errors
Keep the paragraphs short and simple
Provide photographic examples of the services or products you offer
Use effective meta title and meta description
Use Headings and sub headings
Promote small business website keeping target audience in mind
Determine your target audience and promote among them
Set up a free listing for your business in search engine and local directories
mention your website on your public profiles, business cards
Refer your website to vendors from whom you buy products or services
Get help from your friends to relay message about your website
Social media marketing for small business website
Set your business profile or page up on LinkedIn, Facebook, and Twitter
Spread messages and posts among your friends and customers to like/follow your business pages
Mention your official website URLs on your public social profiles
Put videos of your product or service on YouTube
About The One Technologies
The One Technologies is professional web development company provides customized and professional web solutions to its global customers. Our experienced web designer team can help you to develop and promote best possible website for your small business