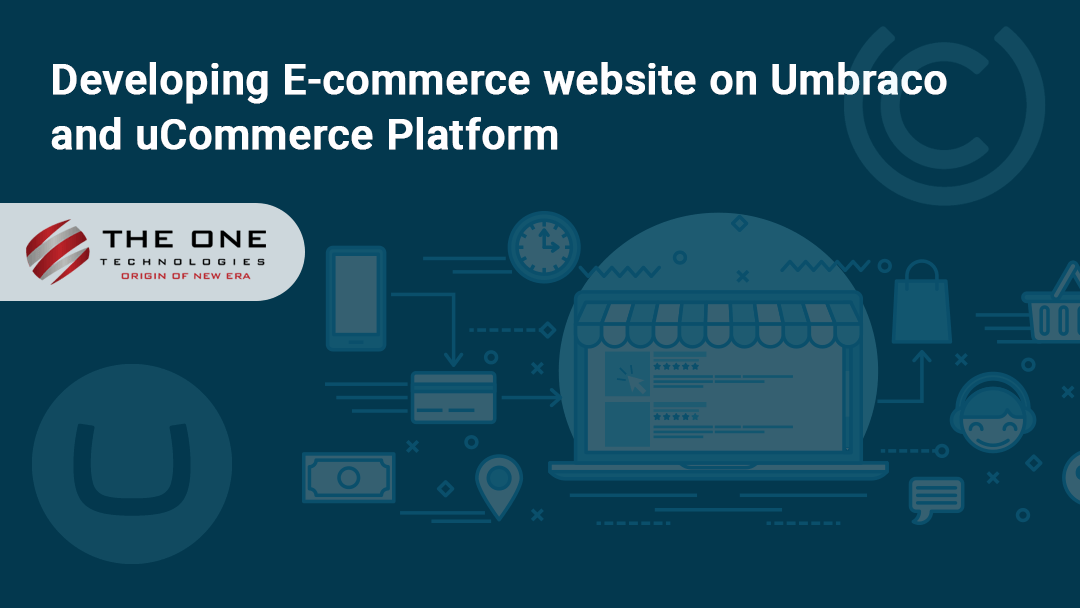 Introduction To uCommerce
Choosing a suitable e-commerce platform that suits your business and digital storefront needs are imperative to success in today's market. The first step is to make a list of must-haves and nice-to-haves in order to prioritize the type of platform you need. And then you can start researching – with our help. Our Umbraco experts put together a quick list of the three Umbraco e-commerce platforms we recommend you check out.
uCommerce means Ubiquitous (i.e. present everywhere) Commerce. It's related to a variety of goods and services. uCommerce is a feature-rich e-commerce platform and represents "Anytime, Anywhere" Commerce. We can say its extension of E and M-Commerce.
uCommerce is an e-commerce platform built on Microsoft .NET combining Umbraco or Sitecore. uCommerce knows Umbraco. In fact, most of their software installations are on Umbraco, having started on it back in 2009. Because of this history, uCommerce is the longest-running and most used e-commerce platform on Umbraco. uCommerce is free to Umbraco users and runs on Umbraco Cloud.
One of the major advantages of using uCommerce on your website is the versatility of the platform itself. For instance, when you use uCommerce you can offer multiple stores, multiple languages, multiple currencies, multiple points, multiple catalogs - you get the idea! You also get great customer support from the Ucommerce team and the ability to integrate the platform with any business software you need to run your business!
uCommerce leverages its relationship with Umbraco and Sitecore to enhance the shopping experience of buyers. The storefront has splendid designs and captivating visuals of modern apps. Besides, it also creates avenues for store owners to customize the backend to align with their brand to improve the employee experience. When compared with other platforms, the out-of-the-box features of Ucommerce are not as compelling. However, future releases promise more functions out-of-the-box.
Considering the strength and weaknesses of this platform, it is excellent for users who are existing customers of Kentico, Sitecore, and Umbraco.
Advantages
E-commerce websites remain open all the time so customers can buy the product at a time which is comfortable for them.
Via uConnector, you can integrate your full ERP system with uCommerce.
It supports highly customizable product presentation.
It supports a comfortable way to manage content and highly customizable checkout flow.
It supports inventory management, Multiple language support, Multiple store support.
SEO: supports Multilingual Friendly URLs, Friendly URLs, In Google search results you can find ratings, Reviews, and Pricing information.
Easy order management and order History.
Disadvantages
Customers sometimes want to touch, smell, hear, or test the product. Here they can not experience the product before purchasing it.
Without the Internet and Internet-compatible devices, customers can not buy products.
Delay in receiving Goods: While buying products online customers need to wait for the product to be shipped.
You need Umbraco or SiteCore CMS setup and running before you can setup uCommerce.
Conclusion
uCommerce development requires Umbraco or SiteCore as a base to build an e-commerce website. With the help of uCommerce with Umbraco, the major benefit is that if the site is currently built in Umbraco, e-commerce development companies or e-commerce developers can help their customers to sell online from the same interface if they already have an e-commerce system for the customers.
As a renowned eCommerce website development company, we have a detailed understanding of the customer's behavior and their online shopping experience. Our e-commerce developers use uCommerce, because of its quality offering and integration features, to bring more sales and revenues to our clients.
So, if you are also looking to migrate your online store into uCommerce or develop a new e-commerce store using Umbraco and uCommerce platform, then hire e-commerce developers from The One Technologies.