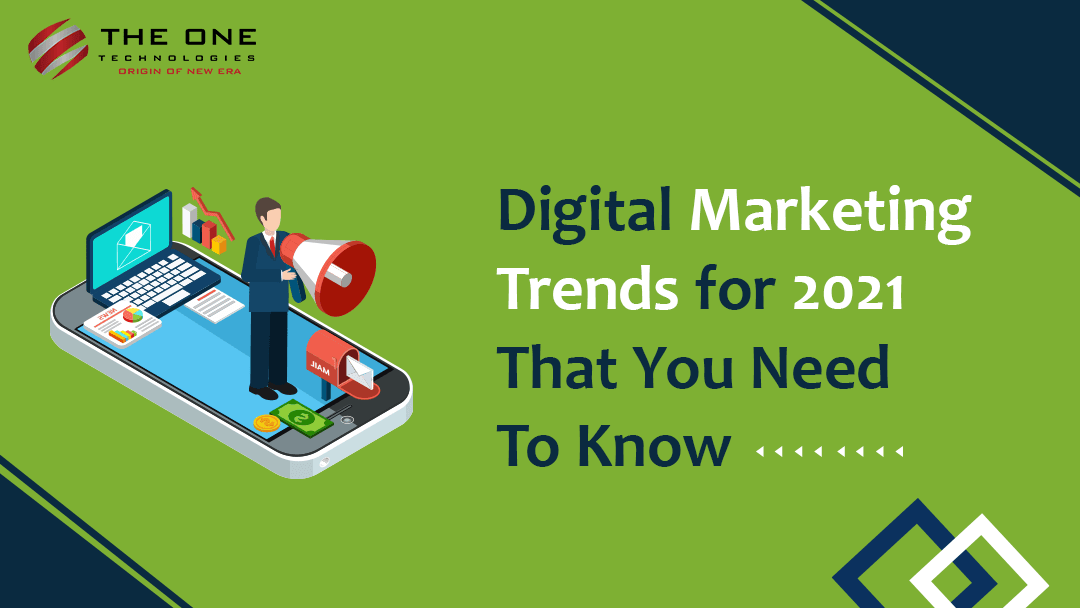 2020!
The digit itself is a scary thing that has happened to everyone in the world. The year has taken the world with its storm and shaken it completely, be it economically, personally or the way business used to function.
The COVID-19 pandemic has completely changed everyone's life and the world in ways no one could have ever imagined. Human mobility is limited, cities are under lock-down phase, businesses are forced to temporarily or permanently close, and people are strictly asked to observe social distancing.
In this year, we have seen many businesses have moved online and many companies continue to have employees work remotely. The year is almost about to end and this pandemic has given us some insights into the Digital Marketing Trends for next year, 2021.
People across the globe are spending more time with their devices. And as per the study, the usage of devices has increased by 16% or 56 minutes more a day in the US. That's why eCommerce websites are being improved, and social media marketing is booming.
So now the question arises, what are the digital marketing trends for 2021 that you need to know to engage, retain current customers and generate more traffic?
Well, as a versatile digital marketing company, we have identified some areas where tech-savvy should invest their time and resources in order to generate more traffic next year.
Let's give you a sneak peek.
Digital Marketing Trends in 2021
Throughout the COVID-19 pandemic, customers have shifted the way they used to shop from offline to online. This customer behavior has caused a transition in the way businesses to go about reaching them - and a corresponding shift in the digital marketing trends 2021 is likely to bring.
1. Featured Snippet
Generally what people do when they have a question. They simply go to Google and type their queries, hit the enter and click on the article to read for the best answers.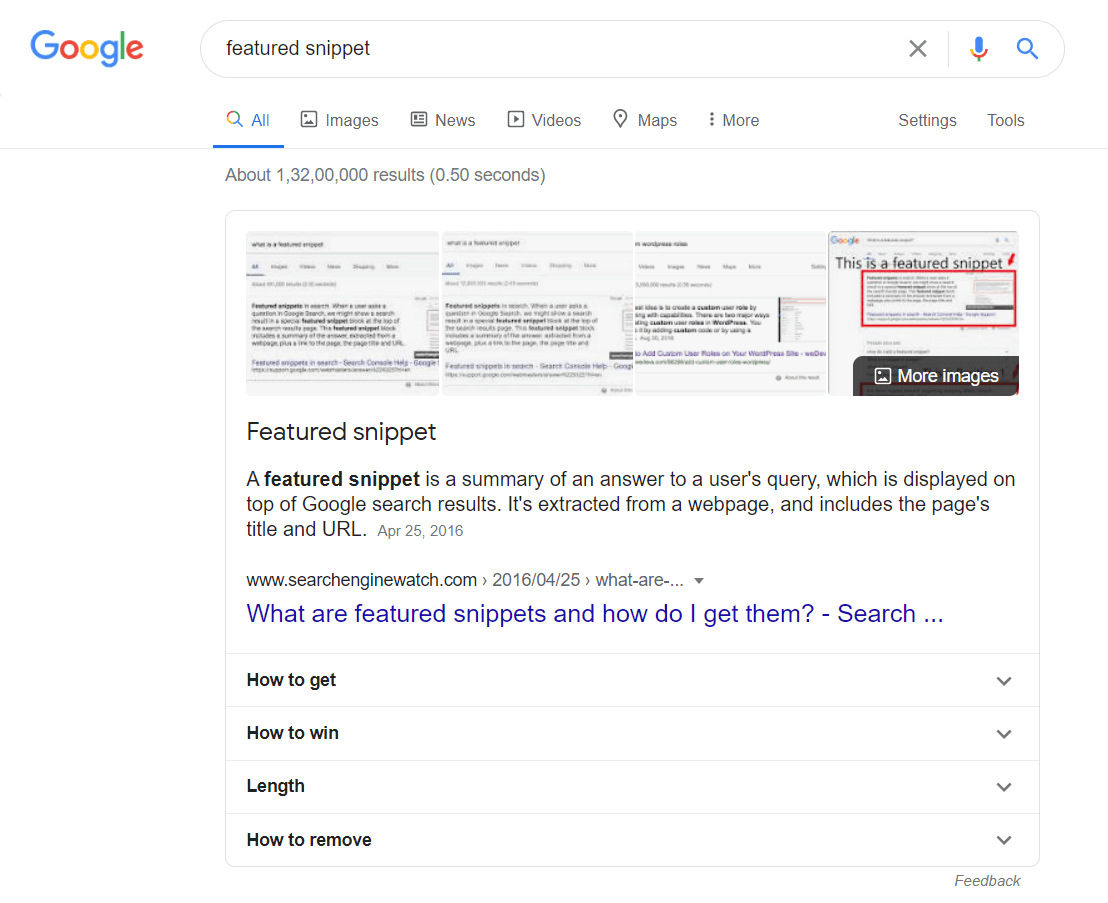 Sometimes though, the answer is suggested to you in a paragraph at the top of the result page. These boxes are called Position Zero in the search engine results. It shows the information that you are looking for. Since you have got all your answers to your queries, you don't need to click on the article to read more. That's called a no-click search as well. Many search engines like Google and others provide this feature to help people find answers easily and keep people on their website.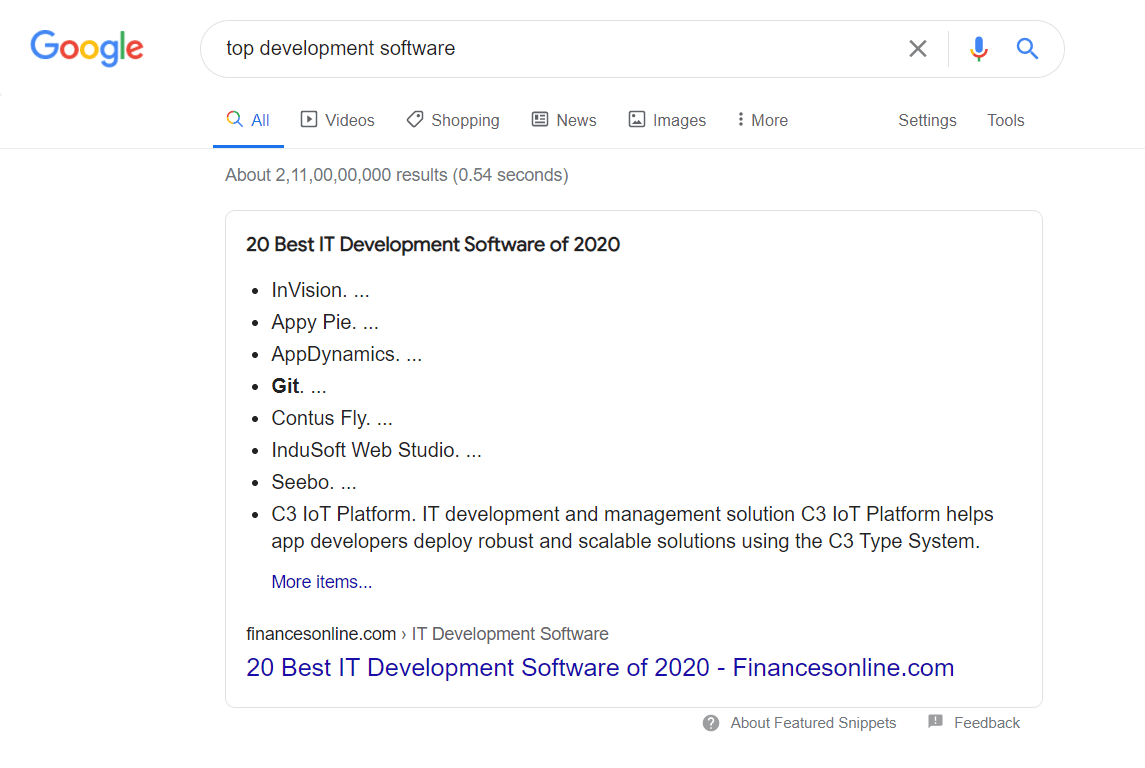 As per the report by ahref, Featured Snippet generates more traffic than the first organic search result. Nearly 55% of Google clicks come from Featured Snippets. This appears on the top part of a Google search result page that summarizes an answer to a search query. The result is displayed above the #1 organic result, referred to as "Position 0".
In 2021, to appear yourself on Position 0, you can refer to your competitor website, their quality content, snippets, and keywords they used. According to that, optimize your content for the exact result. Remember one thing, Google Features Snippets are unique, informative and relevant.
2. Google Listings
Google My Business listing is an amazing feature of Google which provides valuable information about your company which is operated on a local level and helps establish your geographical location.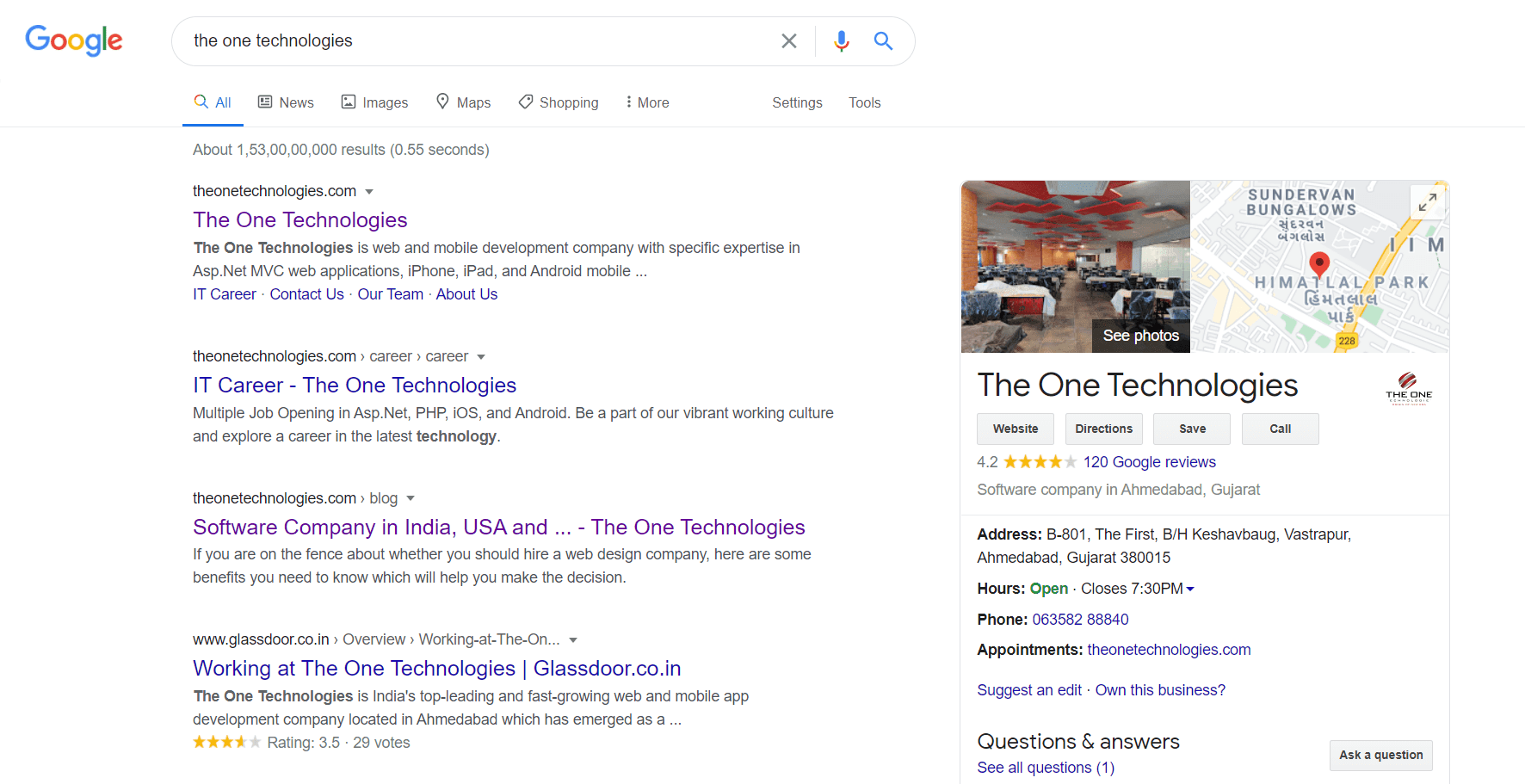 With Google My Business, your business ad will show up for "near me" searches. Customers can learn more about your business within Google search results. Moreover, your customers can see your business timing, address, reviews, feedback and contact details added by other users as well.
You should verify your Google business listings and keep the information up to date in order to make sure the information displayed is correct.
The benefits you could get are:
It helps you manage your information in Search, Maps, and other Google properties.
It's advisable to verify your business as it helps you gain trust from the customers.
When you verify your business, you are preventing fraud in the event that someone else tries to act as the owner and claims your listing as theirs.

3. Voice Search Optimization
Do you know that 20% of all queries on Google are voice searches? And voice search is expected to increase as more people are dependent on their mobile phones.
Google, Apple and Windows have also launched their voice assistants for their customers. However, this 2020 year has made people more comfortable ordering and getting information via voice search.
Many companies have started developing active voice search profiles on mobile and home-based devices. Digital marketers will find increased value in learning about past searches and purchases. Post COVID-19, crafting a custom Search Engine Optimization strategy based on voice search behavior will likely be more beneficial than ever before.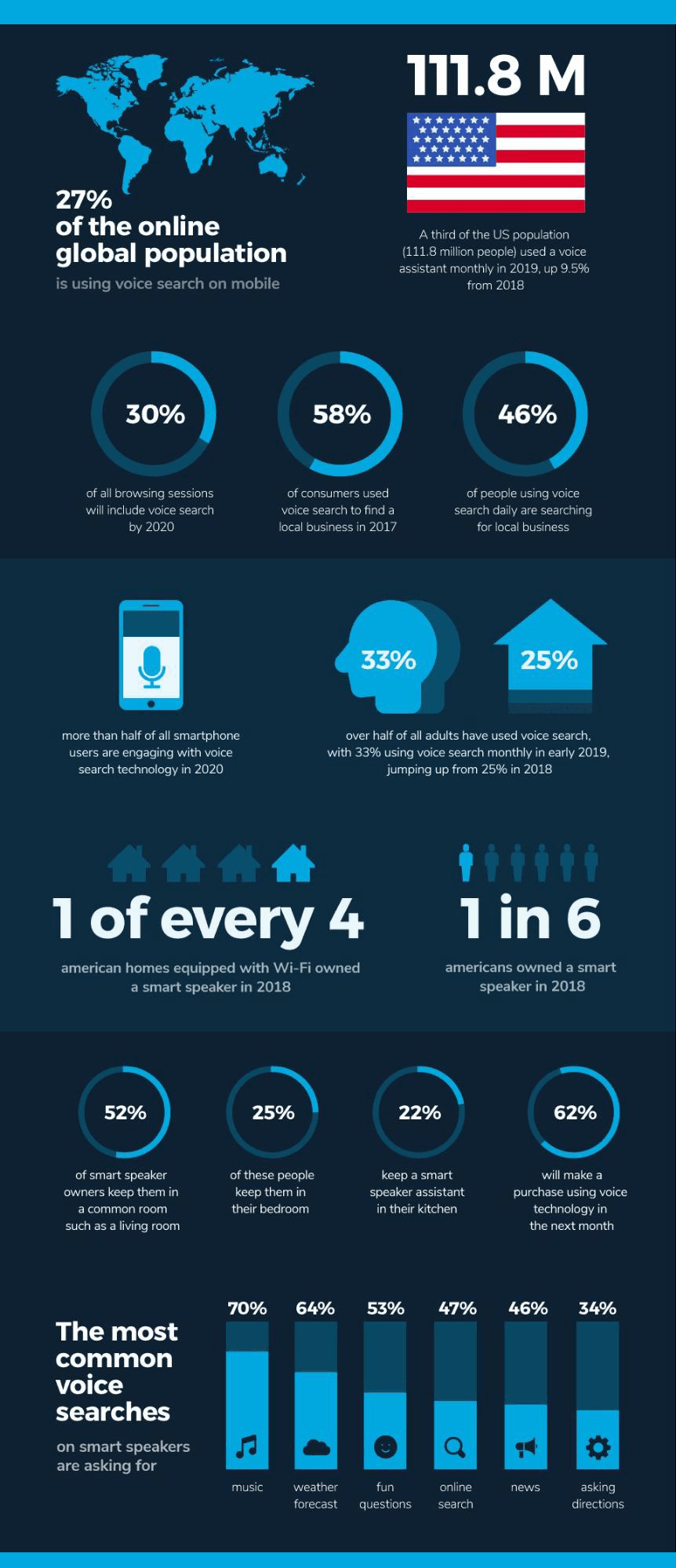 4. Visual Search
Now Google allows you to search your query without typing a question. All you have to do is to upload an image and get information about a product from a picture.
If you upload an image of a plant, the search results would be species information, while a landmark image will return historical data. Hence, when you search for a product, the search engine will show similar products and where to buy them. Google Lens, Pinterest Lens, and other tools allow users to use their device camera as a search bar.
But the question is, how can you use visual search for your business? Well, for that, you can add high-quality images tagged with descriptive keywords, add an image search option into your online inventory, and consider advertising on different platforms.
5. AI-enabled Chatbots
The importance of AI in digital marketing can't be ignored. From SEO to customer service, AI is an essential element in digital marketing services.
Now you can satisfy your customer and level up the service with AI-powered chatbots. These chatbots can do plenty of amazing work beyond answering questions. With natural language processing, these can understand customers' real search intent, their previous conversations, and interact in a natural manner.
So, if you keep running in the race of business, you have to upgrade your business with AI-enabled chatbots armed with deep-learning and conversational abilities. Integrate the correct one that can run on all of your digital platforms.
6. Use Ephemeral Content on Platforms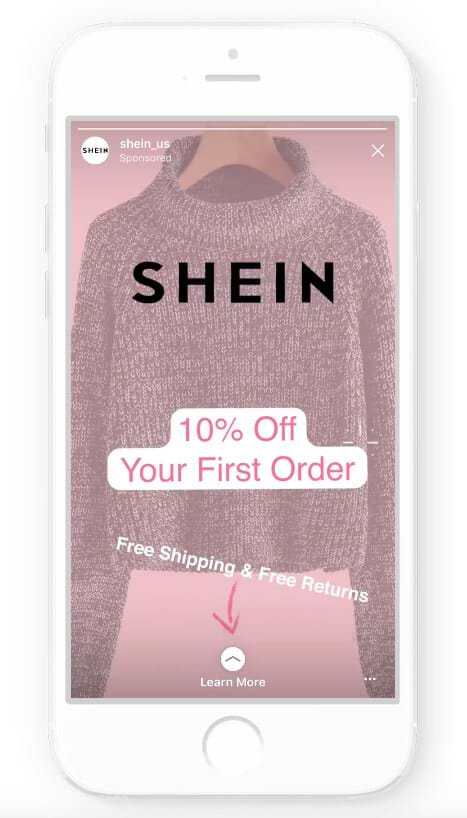 (Pic Source: Instagram)
Ephemeral content is one type of visual content that is only accessible for 24 hours. This may be a photo, recorded or live-stream video, product demos, etc. This type of content is highly popular on social media platforms such as Facebook (My Day), Instagram (Stories), and Snapchat (Snaps).
The next year, consider this ephemeral content strategy for your business. Keep in mind that Facebook has more than 1.66 billion active users every day, while Instagram has about 800 million. There are 187 million daily active users on Snapchat.
Moreover, you can get a quick response from your customers by utilizing ephemeral content. You can expand your reach, build trust, and engage with them.

7. Programmatic Advertising
Programmatic advertising is changing the way of digital marketing. Automation plays an important role in people's daily lives and businesses' regular operations. Programmatic advertising involves the automation of the buying and selling of ad inventory in real-time. This way, you can ignore the tedious process of manually searching for ad placements, negotiating with publishers, and preparing paperwork.
With the help of AI and Machine Learning, programmatic advertising finds the best ad placements for your business through massive volumes of data. These technologies analyze the behavior of customers and come up with the accurate results that you are looking for. It shows where and when to place an ad and in what format.
8. Shoppable Posts
As per the report by Sproutsocial, 46% of Instagram users made a purchase after seeing a product or service on the platform.
Instagram has launched shoppable posts which allow businesses (especially small retailers) to promote their products in their posts. Users can easily search for the products without leaving the social platforms, adding items to their shopping cart and checkout. It offers a one-stop-shop experience.
So, it will surely simplify the business process and buying experience with shoppable posts. It cuts the time from awareness to conversion by giving everything your customer needs in one platform.
9. Social Media Messaging Apps
Since everyone is very active on social media platforms, messaging apps are the easiest way to connect with your customers.
There are around 1.3 billion active users on Facebook Messenger, and around 10 billion messages are sent between people and businesses via this messaging app, every year. Users like the convenience of shopping and fulfilling their needs from home. However, they still demand quick interaction and face-to-face interaction at brick-and-mortar businesses. Well, social media messaging apps are the right platform for prompt services.
There are plenty of messaging apps like WhatsApp, Facebook Messenger, and WeChat offer businesses an effective and easy way to provide direct, personalized contact and improve their customer experience.
Try to follow these tips to enhance your customer service experience.
Install a plugin or widget on your website so customers can directly connect to you while they are shopping.
Only enable the chat option when you know that you could be available to respond.
If you are not available, set an away message that lets your customers know when you will get back to them.
Conclusion
While these above mentioned eight digital marketing trends don't completely represent success, it's a great place to uplift your business in the digital marketing world. Apart from that, you know the COVID-19 pandemic will likely last beyond 2021. Hence, you can still survive and thrive in this crucial time.
Invest more time and push yourself on digital marketing.
Leverage the potential of AI in delivering better customer support, advertising and automating marketing initiatives.
Explore the various forms of advertising like content, video, and ephemeral content to reach your audience.
Work with an expert digital marketing company that is equipped with the latest tools and put you ahead of your competitors.
What really do you think about digital marketing trends for 2021? Tell us in this comment section or feel free to send us a message. We'd like to hear from you.
Want a more detailed and tailored approach to propel your business forward in 2021?
Contact the best digital marketing company - The One Technologies, providing versatile digital marketing services today!