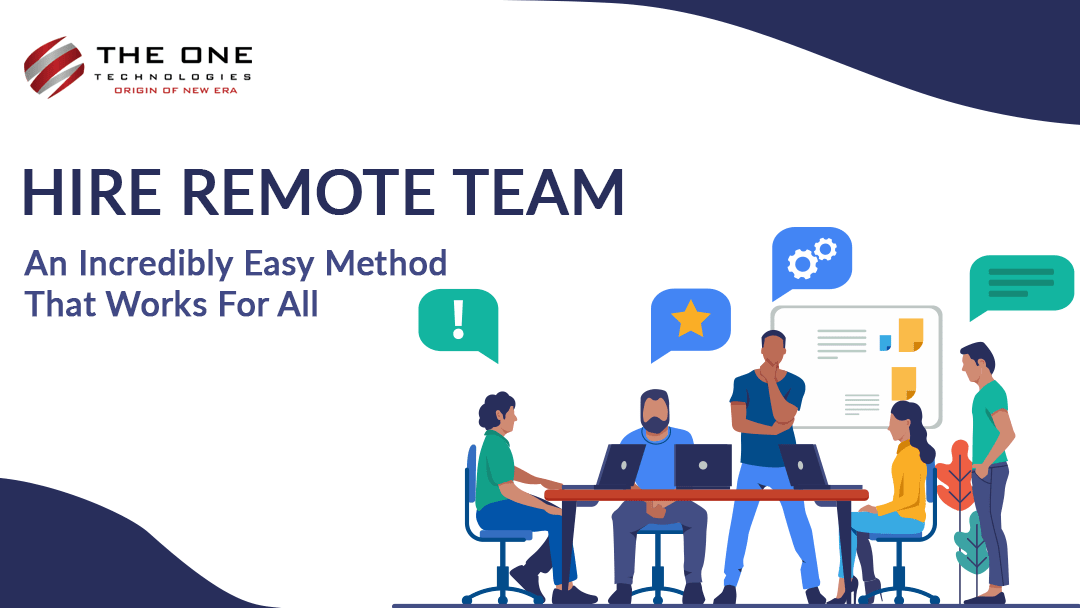 Hire remote developer team means you are enlisting the services of development resources outside of your physical location. As a result, reveals that in the US during 2015, almost 300,000 full-time employees hired as software developers and other similar jobs were hired as remote employees.
Nowadays, companies too have no problem with hiring remote developers that are salaried employees. Outsourcing your requirements to custom software development companies in India would result in the efficient development of your project, timely delivery, flexibility of work, and the finest Web Application at your disposal. You can easily Hire Dedicated Developers from India's renowned web and mobile app company in India and see for yourself the massive advantages of the process.
If you are looking to develop an application, you can hire specialized developers of those specific platforms. For example, if you are looking to develop a mobile application, you can hire iPhone Developers or Hire Android Developers. Same way, if you are planning to create a web application, you can hire Magento Developers, Hire Django Developers, Hire Angular JS Developers or Hire WordPress Developers for specific platforms and technologies.
The Remote working companies provide professionally customized solutions, experienced teams, on-time delivery track record and well-committed project management solutions.
Here are some of the advantages of hiring remote developers that might clear your doubts.
Advantages of Hiring Remote Developers: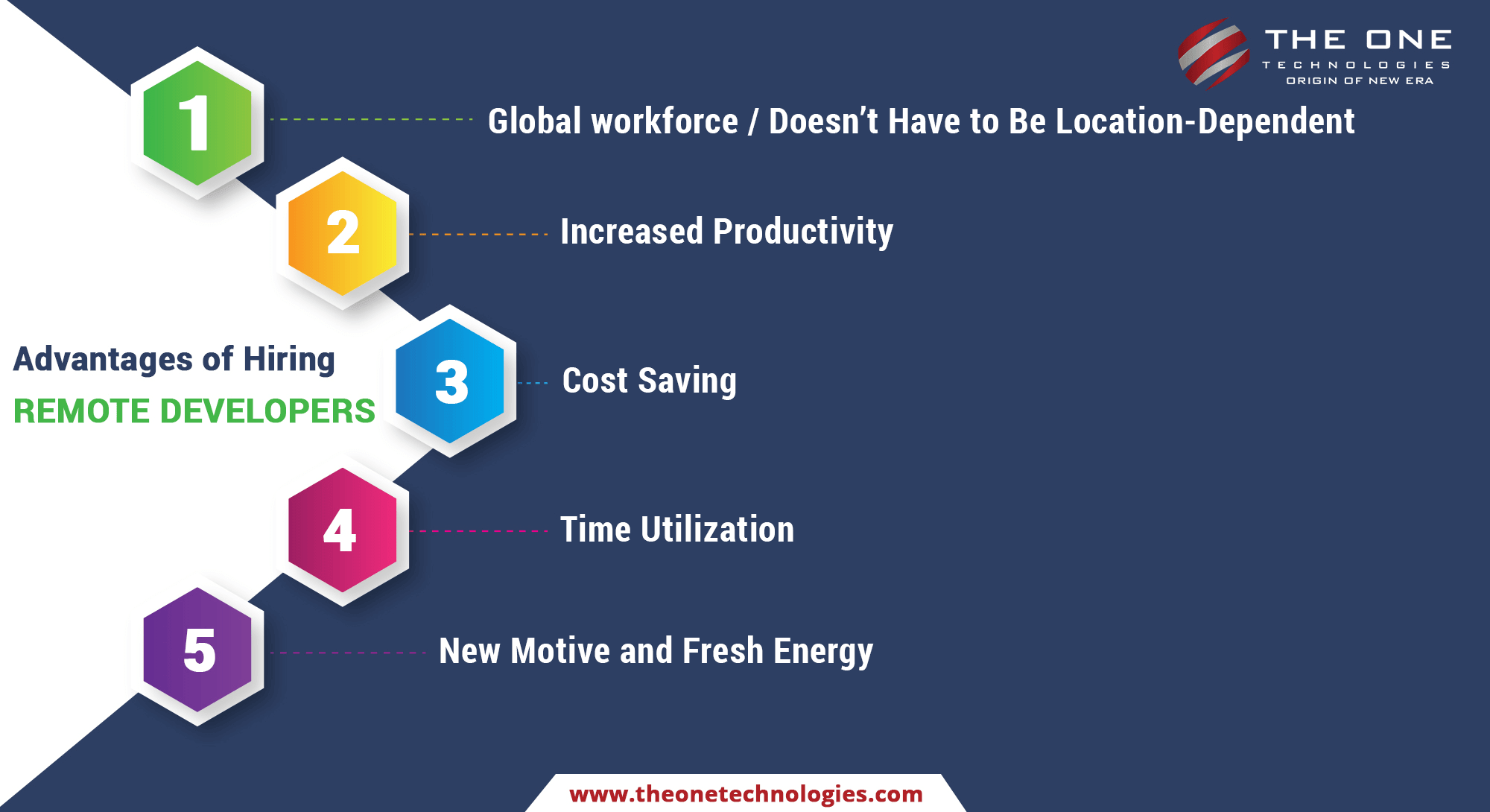 1. Global Workforce/ Doesn't Have to Be Location-Dependent
Companies look to remote developers to find talent outside their geographical limits. You can take benefit of the services of more bright and skilled minds without paying any extra cost. This is the most leading advantage of hiring remote programmers. You're initiating together people from all over the place who share the same vision and passion; such will make for a strong team.
2. Increased Productivity
A study reveals that employers found remote workers more high-yielding than those serving in a normal office set up. Remote employees work for more days. A remote agency works and provides as per your needs and requirements. Thus, they can work according to their satisfaction which increases their productivity.
3. Cost Saving
It may be hard to believe, but hiring a remote developer can help you save a large amount of money. You can save up to 60% of overall development costs and operating expenses. In case, when hiring a programmer, you must provide some office space to the employee. Besides, you need to invest in terms of computers, furniture, internet connection, refreshments, etc. In such a way, instead of spending a large amount of money on recruiting one or several programmers in-house, you can set up a team of professionals from other countries.
4. Time Utilization
If you're dealing with extremely urgent projects, remote workers in different time zones can maximize your ability to ensure that productive work is occurring at all hours of the day.
5. New Motive and Fresh Energy
Remote developers have been with various companies all over the world and deal with multiple clients at any one time. This provides them with involved exposure, which gives a clear way to new ideas. Remote programmers are more inspired, passionate and motivated about their work.
It's not easy to find a remote development team with skills that perfectly match your company's goals and needs but it's possible.
If you are looking to hire a professional remote development team then The One Technologies is a perfect match for you. We provide our best remote web development team for hire.
Above all, we are also providing Project Manager at no cost. We do have attractive offers for our clients:
Hire 6 Developers At The Cost of 5 Developers Along With 1 Project Manager
Hire 12 Developers At The Cost of 10 Developers Along With 1 Project Manager
Dedicated development developers, professionally customized solutions, delivering teams, on-time delivery track record and skilfully committed project management teams are what represent The One Technologies. We don't just offer variation oriented development services, but also aid with the remote team offering end-to-end development services.
At The One Technologies, our software developers and engineering team work hard at an affordable cost and make sure to bring results within a given timeline. Our developers also work according to different time zones and thus it is easy to communicate with them and in all opting for Dedicated Web Developers will surely get satisfying results. One has an option to hire developers according to their requirements as there is an option to have a full-time Developer, part-time Developer and also on an hourly basis. Thus clients who are Hiring Developers will find it very easy to get their work done on time where quality is maintained.
We are also a TOP-RATED agency with 100% JOB SUCCESS on UpWork. You may check our UpWork profile.