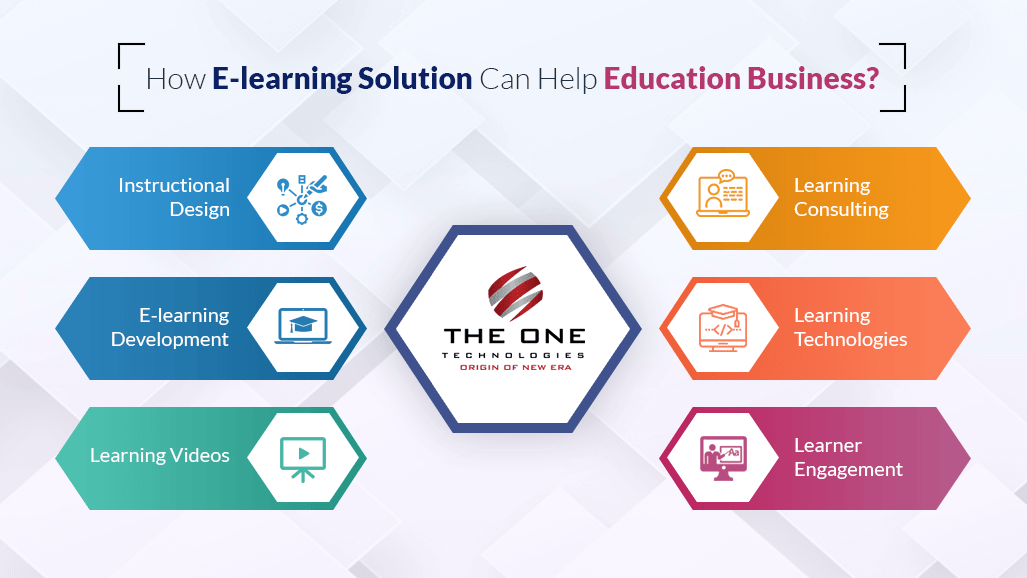 The COVID-19 has disturbed the education system in over 150 countries. It highly affected students' education and learning process. In response, many countries executed remote learning systems where E-learning solution is the best possible option for the majority of the institutes and students.
The education industry overcomes the challenging phase of COVID-19 and concentrated on executing remote learning as an emergency response. But it was not successful in reaching all students. Thus, E-learning software development came into existence.
COVID-19 has taken the world by storm and has especially impacted education. Also, the school, colleagues, classes and learning community has faced the same impact.
Universities have been focused to move many or all education resources online to virtual classrooms to ensure the safety of their faculty and students.
Institutions are actively working to ensure students and faculty are equipped with the support they need to navigate the crisis. There are more than 300 million students worldwide who are having their education disrupted by the spread of Coronavirus.
Table of Content
Technology is key
Technology brings tremendous opportunities to automate, scale, customize, and innovate the system. Technology is the key for academic and social needs to personalize the education system and offer a new learning experience to students.
Same us images, videos, audio, and gaming domain brings the fun and learning aspects. Elearning brings excitement, fun, and educational videos for the learning experience.
Students who opt for online classes through the E-learning software development get the best learning stage with detailed class teaching. Teachers and professionals are equally participating in the Elearning and walking hand to hand with technology.
So, in this time of the pandemic, an online portal or e-learning solutions website for the education institutes that help them run the education industry by offering seamless services to your students.
Why are E-learning Platforms Important?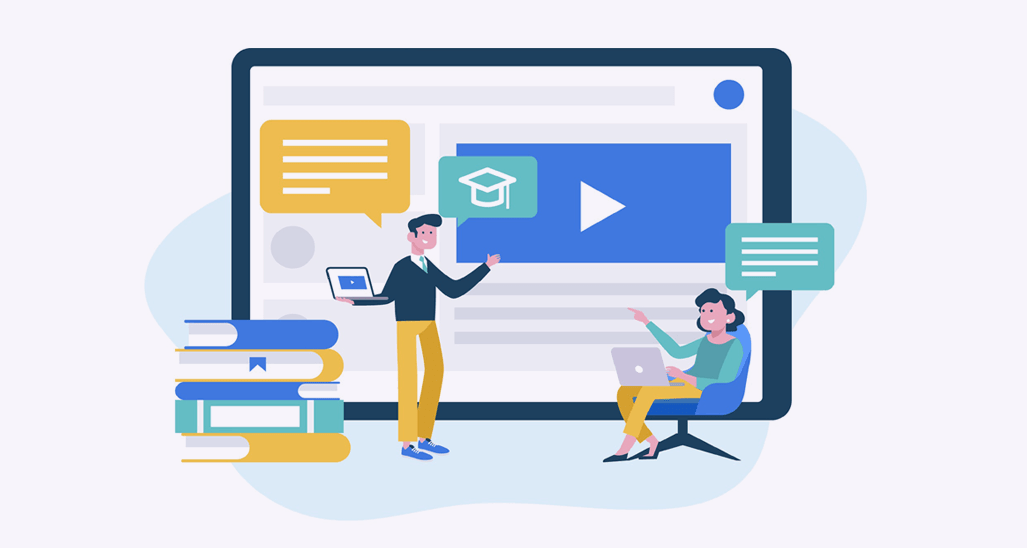 E-learning or online learning is developing a more widespread presence at institutes or universities across the country when the Coronavirus has taken a storm. The ability to offer classes via Internet access allows students to take the courses on their own time.
Flexibility is the big buzzword, with online options providing students the ability to work higher education around work and family responsibilities.
With the help of a software development company in India, your E-learning software can grow and precisely fit in the digital world.
Many of the universities and tutorial centres have implemented this method in their learning techniques. It allows their students to enjoy learning whenever and wherever they feel like.
Since this is a rise of the digital era, many businesses have been shifted online. The live instructor teaches the course and provides the opportunity for students to ask live questions via voice or instant message (IM) questions during the live training event.
List of Video Conferencing and Web Conferencing Used by Schools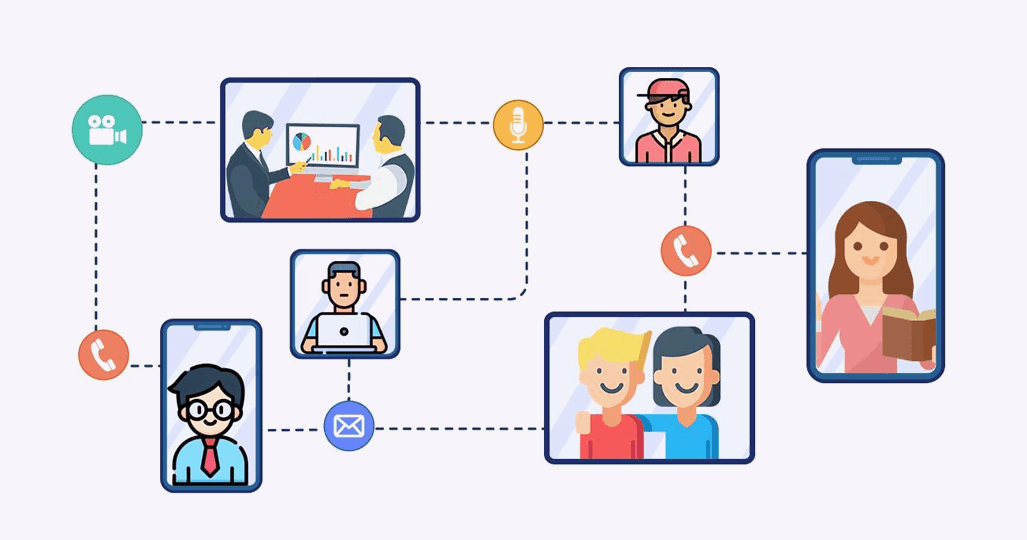 Here is a list of such tools being used extensively:
Zoom
Microsoft Teams
Google Hangouts Meet
Skype
Zoho ShowTime
Workplace by Facebook
Cisco Webex Meetings
Adobe Connect

The One Technologies - Online Education Software Developer
The One Technologies has developed the best e-learning software development solutions for a client who has been associated for the last decade.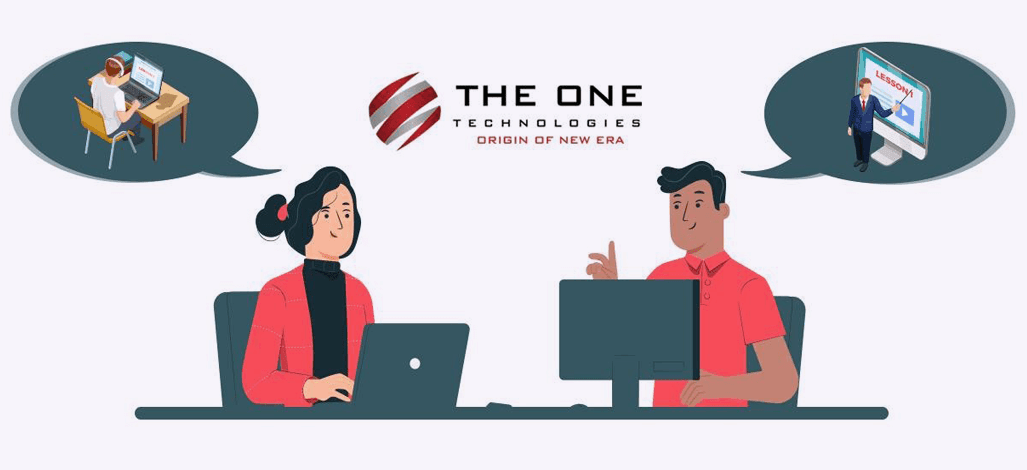 As per the report, the market size of global corporate e-learning will be worth $50 billion by 2026. With an annual growth rate of 15% from 2020 to 2026, the corporate market will be one of the biggest drivers of the e-learning industry. The worldwide e-learning market is projected to be worth $325 Billion in 2025.
Besides, our esteemed client CE21™ provides Software as a Service (SaaS) platform in the field of Continuing Education. It provides education providers to host a range of service for online education and seminars as follow:
Live Webinar
Live Webcast
Interactive Video Replay
Digital Seminar
Achieved Event Download
Live Webinar
Online Course
Because of the COVID situation, the education software development companies came with an opportunity for the education system and online learners.
Since 2020, the education sector revenue has shown a 200% and is predicted to enhance in 2022.
The graph displays the revenue of the e-learning market in Latin America from 2018 to 2023, as per Statista.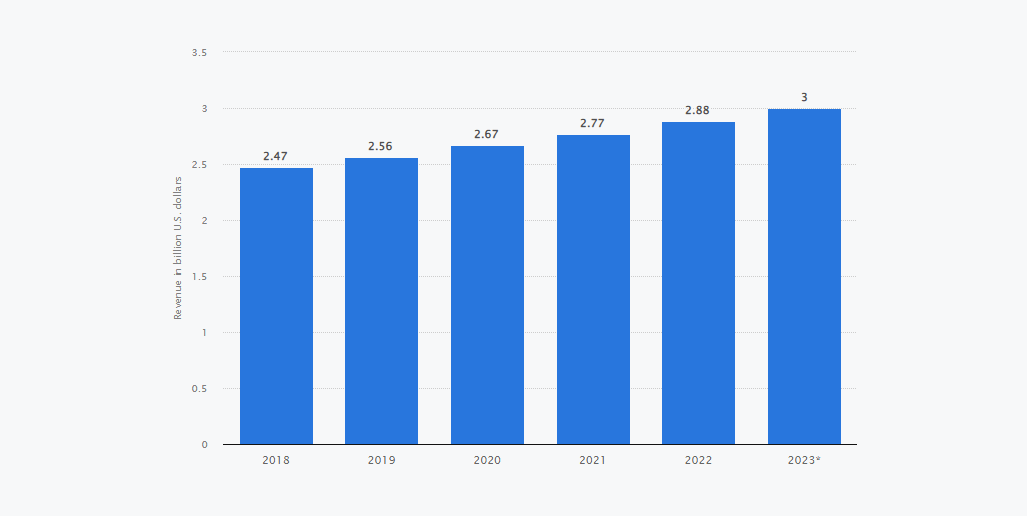 Learn more about Elearning Software Development.
Also Read: Online Course Academy - eLearning software solution
COVID-19 and Virtual Summits
As the world responds to the COVID-19 outbreak, your organization may be searching for alternatives to potential conference disruptions. CE21™ has multiple Virtual Conference solutions that can help you address these challenges. Click Here to tell them about your virtual conference.
Since The One Technologies has been working on an e-learning website - CE21 for the last ten years, we are the real player of the game. Because we know what you want and what's trending in the current scenario.
Why Choose The One Technologies as your eLearning Technology Partner?
We are one of the top-rated software apps development companies in India because we are committed to offering the best quality solutions.
Our software development solutions are cost-effective as compared to competitive market rates.
An education software development company with a team of dedicated software developers provide excellent features.
We integrate highly innovative and interactive features with a better course when you outsource.
Our creative and unique solutions help clients to stay ahead of their competitors.
You will get a wider range of skills and experienced resources when you choose us as your technology partner.
We are very dedicated and deliver all our products on time to our clients.
Complete customized solutions to build engaging & secure educational apps.
We can also develop or modify features for user engagement.
Our solutions are designed with state-of-the-art technology for high quality and efficiency.
Leverage the benefits of dedicated post-sales services, including maintenance & support.
Conclusion
The challenges of quality online learning are overcome due to the intrinsic transparency of such software and its features. As e-learning makes a path into the effective and easy education system, we can expect a combined E-learning portal development with technology offering online live classes, doubt solving sessions, tutorial assistance, and test-prep becoming commonplace.
So, if you are ready with your e-learning portal, you don't need to worry about any outbreak or pandemic scenario in the future. This E-learning Portal Development will not only help you offer online courses or live sessions, but it will gain trust and thus help you increase business revenue.
If you are still in doubt or have no idea about this, contact the best e-learning software solution provider and a known education software development company. Contact us to develop an outstanding e-learning website now.