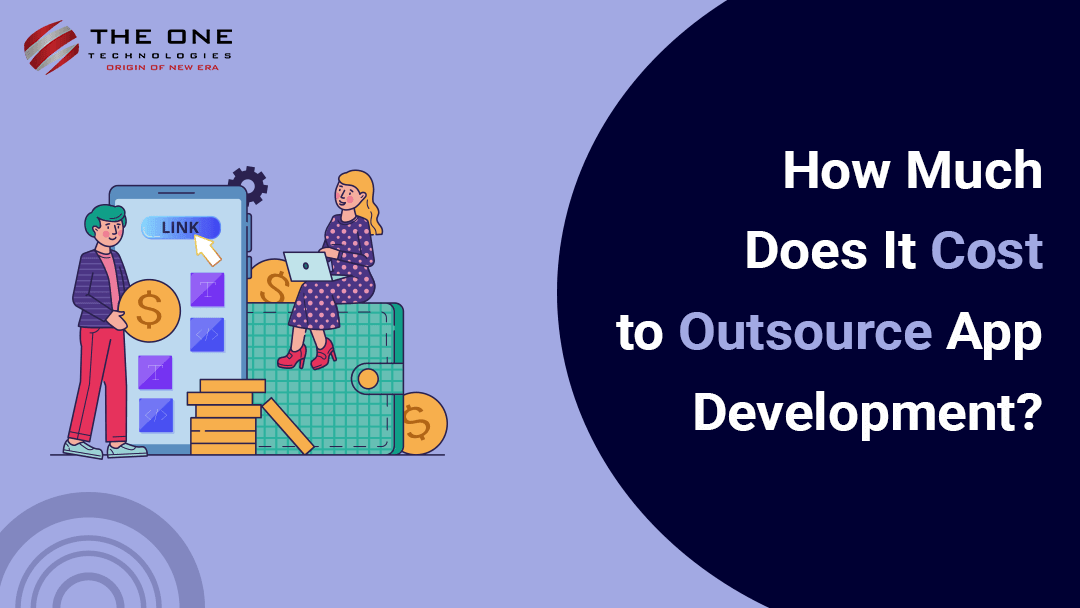 With the advent usage of smartphones in our lives, everyone has been following the " Go Digital" campaign for their better reach and fulfill their purpose. The paradigm of the world has been shifted to digital for their extraordinary growth.
Many organizations have started developing an app for their business and satisfying their customers' needs by giving them seamless services. From a pen drive to a hard disk, the world has become compact and has been carried out by people easily in their pockets.
Though, we know, sometimes, it's not easy or possible to develop an app by yourself. That's the reason why you have to move to outsource it to The One Technologies, the best mobile app development company. Moreover, the advantages of outsourcing app development are amazing.
Doesn't it sound impressive? Well, if you are planning to develop a mobile app, it's high time you should hire some professional team of mobile app developers or outsource to the development company. But now, the question arises how much will outsource app development cost.
Well, we are here to clarify this point, as well as some other essential details in order to save your money and create the best mobile app.
Find out why you should outsource mobile app development in 2020.
Influencing Factors For Outsource App Development Cost
There are plenty of reasons that might affect the cost of the final app development. We simply can't estimate the app development cost without knowing your project requirements and its complexity.
Therefore, here are some of the factors that influence the cost:
Complexity of features
Team of developers
Rate of developers
Now, let me elaborate on these factors quickly.
1) Features and Its Complexity
The actual time of development depends on the features and complexity of the project. The more time developers give to each feature, the bigger will be the cost of outsourcing mobile app development.
Let me give you an example of Netflix.
As we know the home page of Netflix. Generally, it takes around 15 hours to create a simple starting page for unregistered users. This is enough for an MVP - Minimum Viable Product version of the product, but you have to make a more intuitive and impressive product.
Here's how Nextflix looks in the US: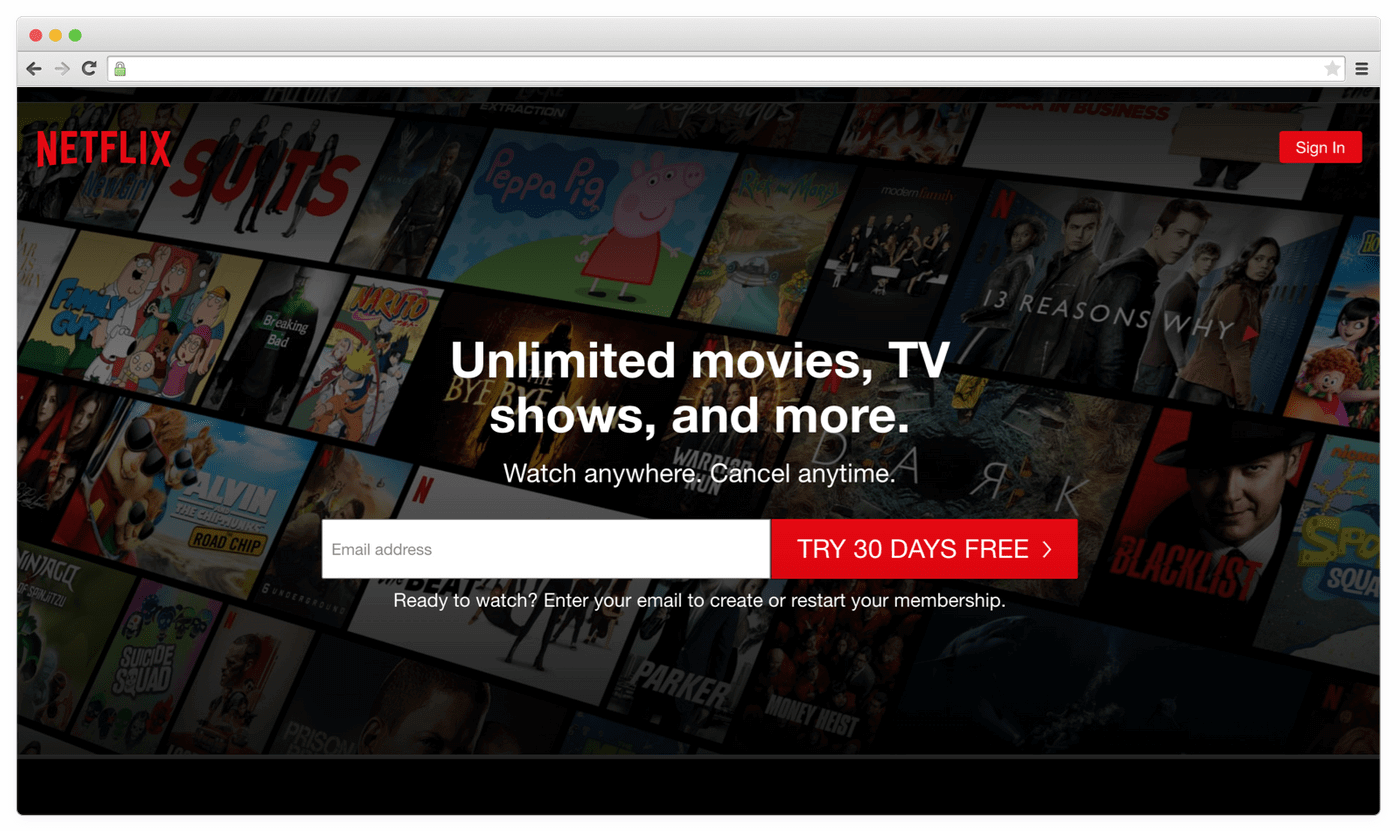 And the same page customized for Germany: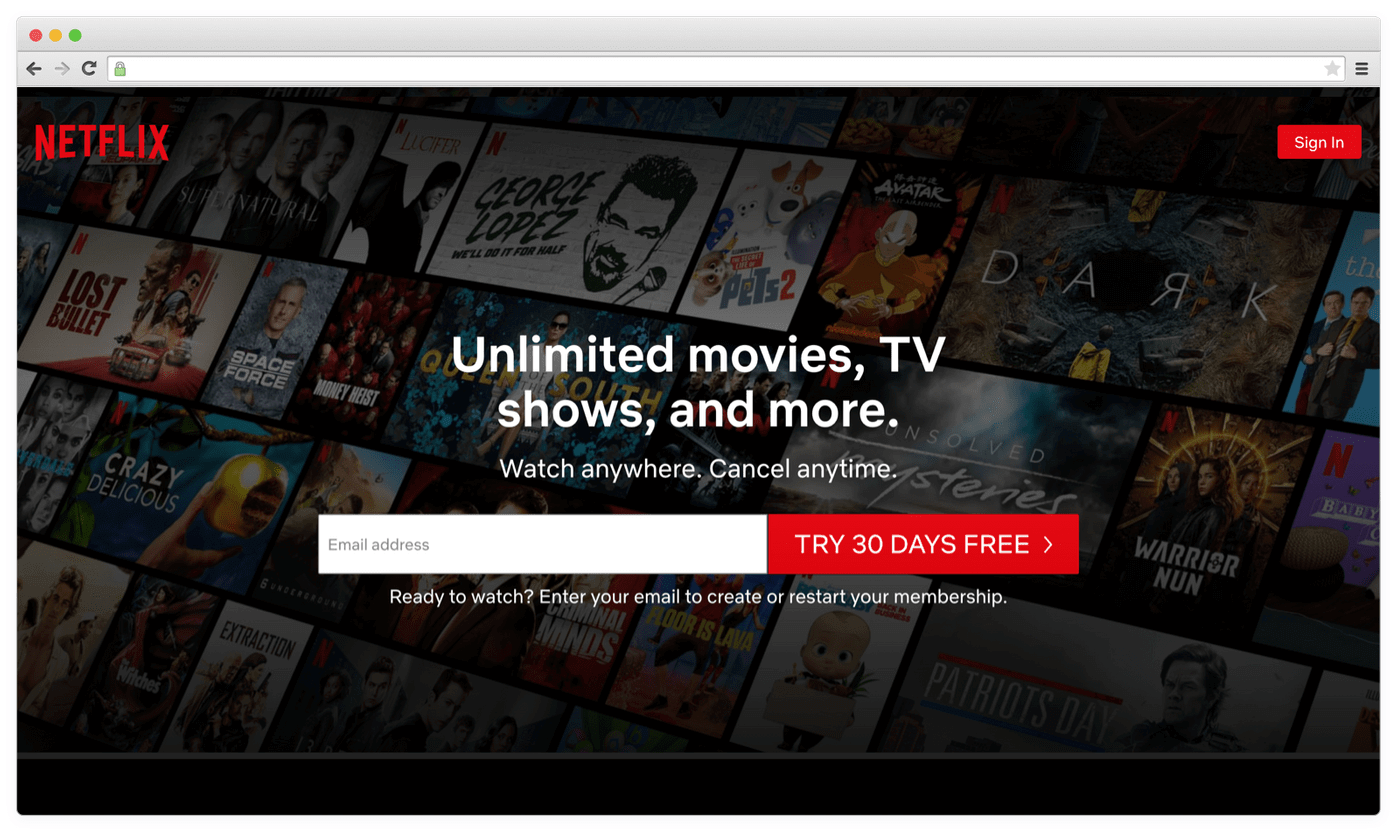 So, when you are developing an app, you have to think about each detail. Even if you are not sure about features or users' needs, then you can add some of them after the release. Instead, gather some feedback from the customers in the first place and modify the product accordingly.

2) Team of Developers
The development process is not about development or coding. Business owners lay their hands on their product before the launch. And the talented developers in IT companies will add up to the total cost of outsourcing mobile app development.
Let's figure out the specialists involved and estimate the cost.
Business Analysts
If you are joining hands with an outsourcing software development company, business analysts will be the first person to talk with regarding your project. Their work is to help you finalize project requirements, build an MVP feature list, and estimate the cost of outsourcing app development.
In Ukraine, business analysts can earn $20,200/- year on average. Whereas, business analysts from the US, California, earn $68,350/- year.
As you can see, in Ukraine, the project's initial stage will cost three times lower than in the USA.
UI/UX Designers
App design plays an important role in its success. If you develop an app with misplaced buttons, different colors, or annoying loading screens, then users will not choose you for services. That's why you need a professional team of UI/UX developers who can create an intuitive and device-friendly design.
Generally, professional designers create wireframes and layout of each screen, which can help you analyze the outcome of your app. After that, they start working on your specific requirements and features.
Hence, an average designer earns $12,300/- year in Ukraine and $85,300/- a year in California.
Project Manager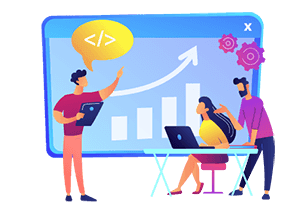 Project manager is one of the mediators between the development team and the client during the development phase. They have to organize the working process, deadline, requirements and ensure that the project will be delivered at the right time.
Generally, a project manager in Ukraine earns $16,800/- per year. As per the glassdoor, an American PM earns $66,100/- per year.
Android/iOS Developers
Developers are the core members of the team. They are responsible for developing an app and its performance. To develop a feature-rich application, developers have to be experienced and well-versed with the technologies.
QA Engineers
Quality checkers are important for every project. Sometimes, bugs and errors go unnoticed by developers which will ruin the user experience. This may even lead to data loss. To avoid this mishap, you have a team of QA engineers.
3) Cost of Developers
Software development companies also charge fixed rates for their dedicated developer's services. It generally remains the same within the same region.
A Ukrainian developer charges $25-$50/hour.
By multiplying the development time with the company's development rate, you can actually get the cost of outsourcing mobile app development.
The Process to Outsource Mobile App Development
If you are building an app, there's a particular process that is supposed to take place. Testing, Project Management, Launch, and Maintenance are some of them. But when you are outsourcing mobile app development, here's some different picture.
Let's take a look.
Choosing The Right Development Company
Choosing the right and appropriate development company is very crucial. As there are several factors we have to consider such as: Will they provide a project manager? What will be the cost estimation? Is app maintenance required? And many more.
As you pick the best option, you will have to move further.
Preparations
During this phase, you will have to figure out which details need to be done according to the release of your product. Questions like: "should you develop an Android app or an iOS app or hybrid app" that needs to be solved.
Also, the development time should be defined soon. Setting a certain deadline is always a good idea.
Developing an App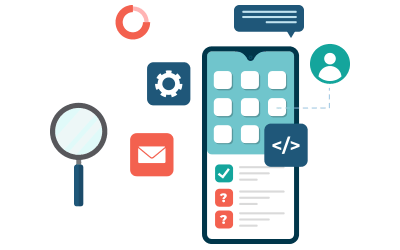 This phase involved app development. This actually differs and depends on the project that includes backend programming or frontend programming, UI and UX design, and quality assurance. All these stages should be divided into smaller steps for better results so that all the parts of the codes work properly without any bug.
Implementation
In this phase, the final product is ready to launch with all the functionalities without any issues.
Maintenance
Once the app is launched, there are always chances of improvement or some changes. At times some issues are found by the users, even after the testing.
Many times, projects do require a further extension, so after the implementation of the app, there might be an immediate need to start working on such issues and implement them. Generally, development companies do offer post-development support as well.
How NOT to Outsource App Development?
Now you have become aware of how to outsource app development, we thought you should also be aware of this - how not to outsource.
Not considering The Time Zone Difference
If your chosen development company is not available during the time of your business hours, then you should be ready to face constant delays and communication barriers. Your questions will be answered later or maybe even the next day. The same scenario may occur on your project deadline as well.
No Functional Tests
How will you come to know if the app is working appropriately just like the way you wanted it? If your developer does not create a scenario like a user, how would you find and resolve the problem?
No Project Manager
If you don't have a mediator, then there will not be any development process or deadline limits. Nobody will supervise your work as the project manager does. If you don't have a project manager, we recommend you to at least use online management tools.
Good Price Rather Than Good Quality
If you are paying less for the app development, you will not get a good quality of the app. If you are looking forward to making a huge profit out of your app, then it's advisable to consider quality over price.
Factors That Selected Outsourcing Partner Should Have
1. Strong Communication
It's important to have strong verbal and written communication with your development company. You have to choose a preferable communication channel such as Skype for better communication.
2. A Practical Bidding Response
" We have already developed one product with similar features." approach would help us do the job more quickly and efficiently.
3. Integrity
An outsourcing app development company should have honor and integrity in the industry.
4. Responsive
In the industry, if you walk late, you will be left behind. Hence, it's important to provide prompt services. You have to choose a more responsive and eager to communicate kind of candidate.
Conclusion
When we are concluding this article, we have realized that outsourcing app development has its own perks and disadvantages. It completely depends on your choice, requirements and features you are going to implement. Either you will end up finding the best mobile app development company or not the appropriate one.
If you consider the above facts and adhere to your demands, you can easily choose a reliable mobile app development company.
So, if you are planning to develop an Android and iOS app then what are you waiting for? Contact the best iPhone app development company, The One Technologies today!