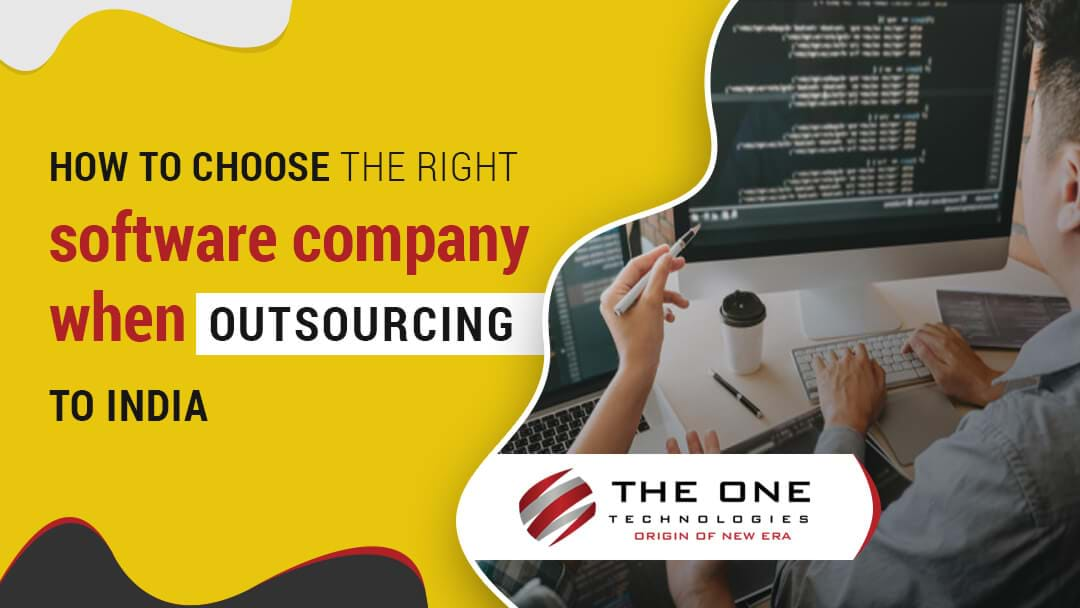 While outsourcing to foreign companies one wants to make sure they are choosing the right firm because a lot is on stake here; they are investing a lot in the business that is going to run in some other part of the world and they want to make sure it runs smoothly. Now, why Indian software companies you may ask—well the answer is because Indian software companies are highly in demand since they are highly reliable for producing high-quality software in a limited amount of time and budget.
This means that you are benefiting from low costs and obtaining the highest quality of work and diversity. Therefore, being a business owner what are the important factors to be considered while choosing competent Software Companies when outsourcing to India—read on and find out! Software outsourcing company in India has always been a good choice for your web development.
Determine Your Software Development Requirements
Being business owners you must be definitely aware of your business goals and requirements. So the next step is to create a path or map for matching your business goals with the customer's demand and in turn, make clarity on your expectations from this collaboration.
Prepare a checklist for yourself regarding the development requirements before having any presentations with the software development companies. For example, you would want to have either web application development or mobile application development or both of them? Are you looking for end-to-end development from front-end to QA including digital marketing and crowdfunding or you just need assistance on the development part?
Check Company Profile
You can check a company by its past performance, achievements, mode of work and in addition to this, the most important thing to check is the company's credibility and its history. One of the ways for doing this is by checking its past projects. Since how many years they are catering their services into this industry? And how many clients have they benefited so far? — These are the basic questions you should ask before you decide to collaborate with any Indian company.
Along with that, you can also check their expertise lies in which industry domain. Feedbacks or referrals play a vital role in this process of shortlisting the right software development partner in India. Make sure that the company has formerly worked for foreign clients; if they have already done so then you can expect and rely on them to take your business ideas and interpret your software developmental needs in the utmost best manner.

Flexibility
Flexibility is the key to stability. Check if the Indian company in question has the flexibility to incorporate the changes you want them to make. Software development has no hard and fast rules. You have to experiment and redo things many times over before the final product can have the green signal and so you need to make sure your Indian counterparts will be flexible enough to undergo a different working routine every other month as per the requirement. If they are not so flexible then they may not be able to develop the software within the period or the budget.
Modularity
Modularity or upgradeability is one of the substantial things to be considered while outsourcing to an Indian software company. The software developed by them is customizable up to what extent as per the rising needs of business growth should always be checked. In the current generation where change is the only constant and where a business has to always scale up to match the customer needs, one would refrain from choosing the company that is not capable enough to meet your growing needs in the long run.
Performance Benchmarks
Whichever company you decide to choose should be matching your key performance indicator (KPI) measures that you must have defined as per your software requirement. In order to avoid communication gaps and misconceptions at the later stage, this is crucial to be verified. While you purchase any new gadget, you prefer to take a trial or demo. Similarly, you should check a company's performance when it comes to delivering software. If that company is having a ready product you can ask for a product demo or live demo to test it out.
After-sales Support
Post releasing the software is when the actual scene begins. It should be efficient to handle loads of data without any bugs or glitches. To avoid this, you should check if that company is well and able to provide you good after-sales support to maintain the health of your software. It is a long term investment which you are going to make and hence the software company which you are going to choose is a partnership. Outsourcing your project to a software development company in India also allows you to focus more on core business areas thereby increasing profits.
Conclusion
Well, there are many other factors that you need to consider while choosing the right software company when outsourcing to India. But given factors are enough to consider the right one. If you are looking for such a software company that fulfills all your requirements for your web development company project, then The One Technologies is the right choice for you. Being the best outsourcing software company in India, we always aim to deliver the best user experience with utmost care. Reach us now to outsource your web development project.