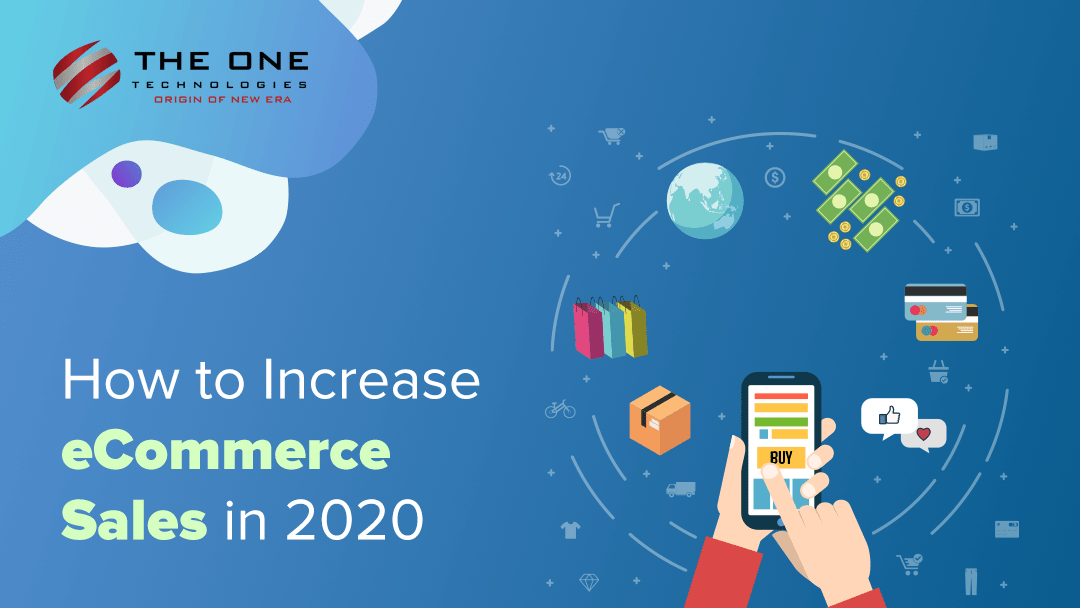 In this world of online and eCommerce, every retailer or entrepreneur has gone digital and started an eCommerce website for their stores. They are always looking for new ways to attract customers, drive traffic and sales to their store. They want to increase traffic and conversions. But even after you made a basic strategy and ideas, it can still be challenging to decide on which marketing tactics you should try.
Some sales channels may get profits and others don't, but the fact is you have got to test and refine your marketing strategy to know the idea of which channels are suitable and best for your brand.
That's why our Digital Marketing Services Department come up with an overview of effective marketing tactics and eCommerce tools along with ideas to help you implement each approach. Here is the solid list of 5 ways to increase your eCommerce traffic and sales in 2020.
Ideas to Increase Online Sales and Drive Traffic To Your Store
1. Upsell Your Products
Convincing someone to visit your online store and purchase requires many efforts, so you want to make it worth your while.
Upselling is a proven methodology to increase your eCommerce sales. You can encourage people to buy a product they are already interested in.
For example, if you are selling clothes, you can recommend shoes to go with that dress. If you are selling electronic items, show your user titles other customers with similar interests have bought. Don't forget to keep an eye out for the plethora of product recommendation solutions for online stores.
You can use these tactics:
On the product page
During checkout page
After checkout
When it comes to existing customers, it's way easier to sell the products than new ones with upselling.

2. Reduce Abandoned Carts
Fact check: You are losing money and a valuable customer every time they abandon their cart without purchasing.
As per the research by Baymard Institute, 56.82% of shopping carts are abandoned. Because visitors add items to their carts but don't purchase them, thus they abandon the carts.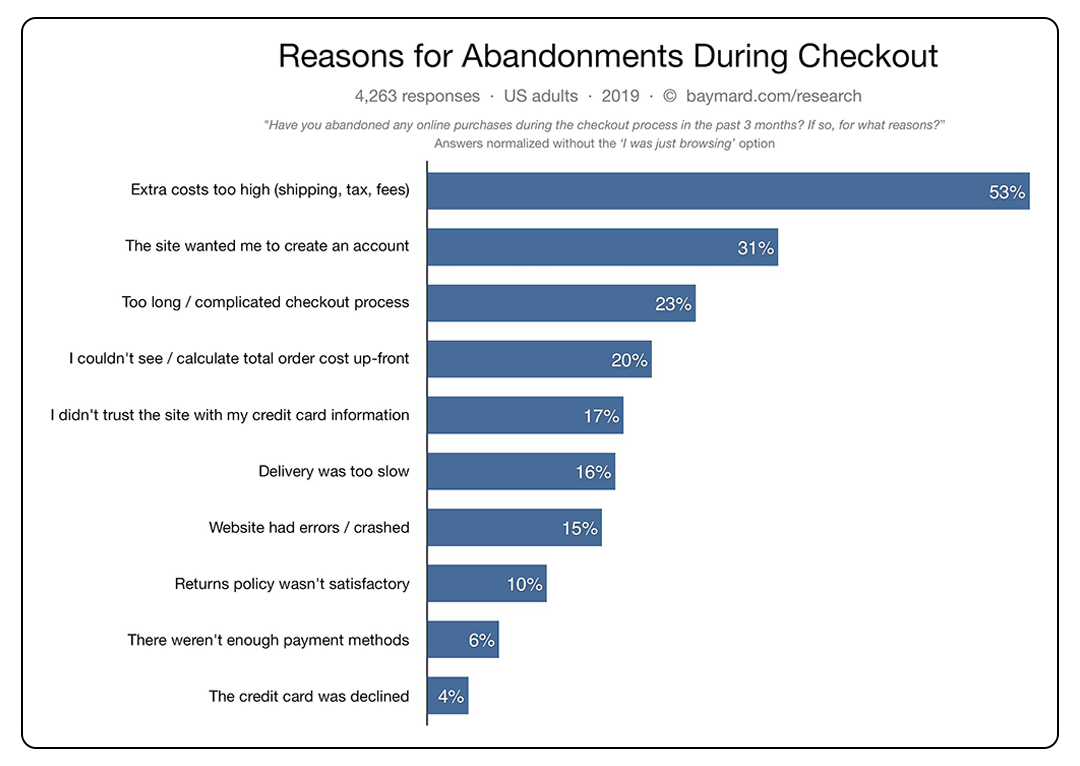 So, we have found out the main reason why customers abandon their carts is because of the high price and additional fees like taxes and shipping costs. If they can find the same product for a cheaper price elsewhere, they will leave your store and buy it from another store. If shipping fees or other unexpected costs are added to their order, they will surely not prefer to purchase from your store.
3. Optimize Your Store For Mobile
Smartphones have made life easier when people wish to buy something. A survey by Statista, 44.7% of US eCommerce sales in 2019 happened on mobile, compared to 39.6% in 2018.
But it's quite surprising to know that while people are shopping on mobile, they are not buying anything. In 2018, desktop conversion rates were at 3.91%, while mobile conversions are at 1.61%. So what does it mean?
Well, whenever any user opens your store on the mobile, you are giving them chances of buying products and convert users into customers. But what if your website doesn't navigate users properly and not find your website mobile-friendly, then the users will not choose your website.
Make sure your online store theme is mobile friendly. As many people choose mobile devices for browsing and shopping online, it's important that your eCommerce store's theme is responsive and works well across all mobile devices.
Making your website mobile-friendly means more than having a responsive design. It means you need to create a mobile-optimized website by keeping users in mind from surfing to purchasing.

4. Leverage Instagram
Many online retailers including eCommerce retailers prefer social media as one of the best ways to reach out to customers across the globe. If your business is accredited with Instagram's supported markets and commerce policies, you can use your Instagram Business Profile to link directly to your eCommerce store. It creates a huge impact on sales.
Having more than 1 billion monthly active users and 500 million daily users, Instagram provides a door of sales opportunities.
If your store is about visual branding, then you can use enticing images of your products to make it more interesting and eye-catchy of your Instagram followers and then redirect to the product page of your store.
This could help you drive good conversion to your online store.
5. Offer Live Chat Support
Before going further or purchasing any order, sometimes buyers will not purchase your product as they have some doubts or questions they need to be clarified. Therefore, they leave your online store immediately. So now what if you clear their doubts without letting then close the windows and give a solution right then and there?
Well, Live Chat Support allows you to do that. Customers can have real-time chat with you regarding their queries or products, which enhances their experience and enable them to find what they are looking for.
It takes a few minutes for buyers to get their unanswered questions with the help of live chat. This increased user satisfaction rate and lowered wait time can help you boost your eCommerce sales.
Conclusion
There are plenty of tools available in the market to help you put the above strategies into motion for your eCommerce store. However, the above strategies and implementations depend on the nature of your business and to whom you are targeting. If you ever need guidance regarding digital marketing of your online business, you can hire PHP developers or Digital Marketing Services from us.