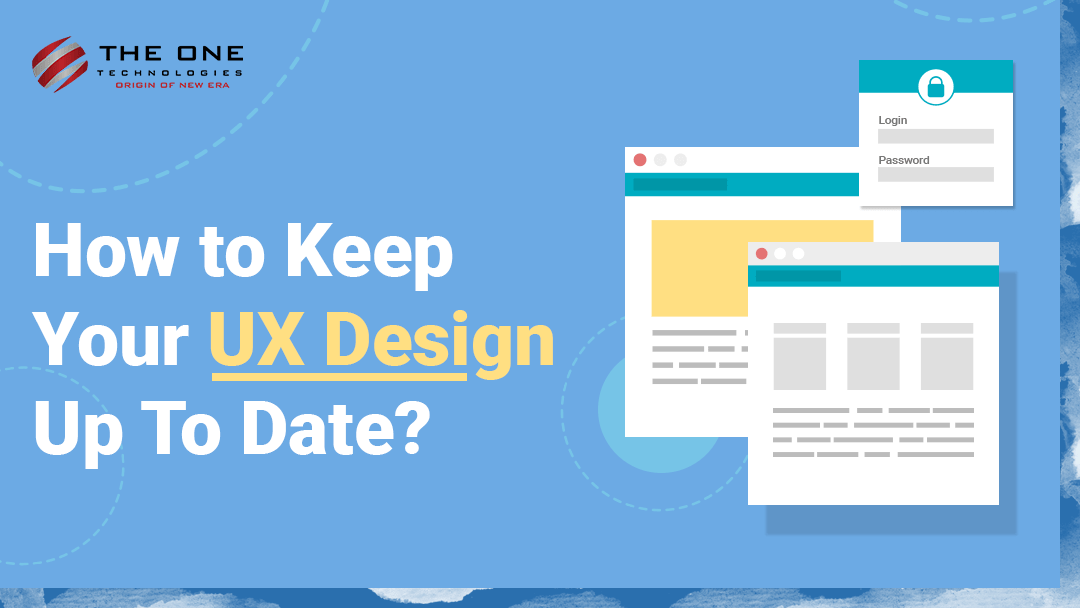 As you know, with every user's demand, UX is growing and becoming more popular nowadays. From the last few years, the digital world has meant that UX has changed enormously and you have to keep up. UX is nothing you learn in a few days. It's always an ongoing process because it's constantly changing.
With ever-changing design and tools, users' expectations and needs are always evolving. Hence, websites are not just developed and then to remain the same forevermore. They must be tweaked, changed and modified adhering to the latest trends and customer's specific requirements. And with all the exciting tools and new technologies at our fingertips, there's a lot to keep on top of. So, if you want to win the race and stay ahead of your competitors, then you have to set the trends in design and walk along with the latest UX designs.
As a business owner, if you have no idea what to do and how could you implement the UX trends with your website, you should consult the best web design company and hire web designer to stay up to date.
Well, we have curated some of the topmost reasons to make your UX design up to date in 2020.
UX Websites
One of the most important ways to stay up to date is to check UX news sites which post about the latest trends and hot topics. If you refer to the websites regularly, you will know what are the current and trending designs that users would like to see. There are several websites like UX Magazine and UX Matters, through which you know what's happening in the UX world. Even though Google keeps posting regular blog updates, some of which are user experience related, and contain useful tips and hints on where the industry is heading.
Website Analysis

Referring to other websites will reveal the trends and insights of the UX. But the analysis of your website will tell you what you are lacking and which things you could implement to improve your website. Have eyes on your site analytics to see what's working and what's not. Carry out regular A/B testing to see how your audiences are responding to different updates and additions to your website.
Signal Interaction
With the rise of mobile devices and their unique styles, many devices are getting rid of as many buttons as possible and changing to sign-based navigation. This is implemented in many website designs, with UX designers finding ever-more innovative ways to smooth the path their users take.
With proper implementation, signal interaction can make app navigation more intuitive and efficient.
Industry Events
If you want yourself to be surrounded by UX trends and latest designs, then make your way at major UX events. You can surely listen to useful talks, learn about industry news and trends, and discuss everything with fellow UX technocrats. You could attend some key industry events including UXLondon and MUXL.

Powerful Browser Capabilities
Browsers were once little more than ways to display HTML - words, images, and maybe other media within a frame. Their capabilities have been increased since then, with many now able to carry out processing and communications functions of their own. Software and hardware are advanced to make mobile and desktop browsers into small computers in their own right, and with the added functionality come many new options for UX design.
As we know, on-board processing is one of the most significant, allowing software to inhabit devices in which one would reside on servers. This lets your devices dedicate large amounts of memory to the specific tasks by eliminating the back and forth of data flow between devices and servers. This also speeds up the process. This way, designers can incorporate a host of new functionality into the routes they plot - from chatbots to communications to real-time updates from a host of different sources.
Follow Industry Experts
If you have been involved in the world of UX for a while, you will know who are the influencers and key experts. Keep an eye out on their activity and have a read of the blogs/articles they post and share.
Connectivity
As we know many users have different devices and they use the website from various platforms as well. Let's say - a mobile for their pocket, a desktop computer at home, and a tablet for when they are at home. It has become easier to use any website from one to the other device. It's all because of connectivity and synchronization.
You have to design an app or product in a way that users should be able to pick up where you left off somewhere. It can play a big part in the pathways that UX developers plan for their users. Knowing the different systems/platforms that make use of this technology can be key to making the best user experience possible.
Conclusion
We have tried to cover almost all the topics that might help you make your UX design up to date. However, this industry is evolving and the learning process is never-ending. To stay competitive and make your website up to date, constantly, you have to research the trends. Hence, to make your work easier, you should partner with a website design company that provides the ultimate web design services in India.
Looking nowhere else, you should get in touch with the renowned and trusted website design company, The One Technologies. The company has been rendering the best services and has been accredited to be a leading web design company, providing web design services to the customers. Hire web designer who are always conducting their research and development in the various updates based on the genre of businesses.