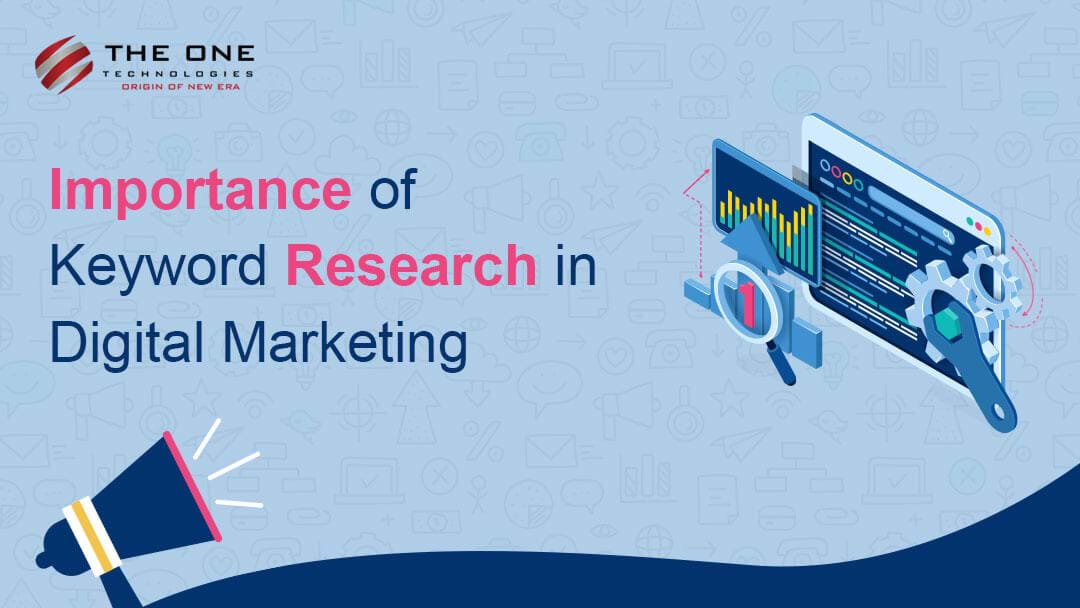 When you are planning to add some content to your website, keywords add fuel to them. You will want everyone on your website to be found on the internet. Therefore, it's important to be conscious of your word choice.
You should be aware that your website should hold a high rank on the search engines if you inject proper keywords. But if you can't reach the expected results, you are not really targeting "good" keywords.
Proper Keywords = Organic search and traffic on your website
Keyword research is the first step to create digital marketing campaigns. As a versatile digital marketing company, it should be the first priority of your strategy.
By using effective keyword research tools, you can find out relevant keywords for your content.
By adding these keywords to your website or blogs, it will drive more traffic to your site.
This will enhance your marketing by promoting your products and services.
The goal of keyword research in digital marketing is not only finding out the appropriate keywords related to your content or business but also to find those keywords that can gain more traffic on your website.
By knowing what users are searching for you put yourself in a strong position to help achieve their goals as well as yours.
Ask three important questions to determine what a good keyword is:
Are my keywords targeting what people are searching for?
Will users who come to my website using keywords find the proper answers to their questions?
Will this user traffic help me enhance my business?
Well, if you can't answer three questions then you should search for the relevant keywords and change that you are using now.
What is Keyword Research?
Keyword research means searching out the proper keywords that users search in search engines for their queries.
Keyword research = Research + Choose Relevant Words
Keywords make particular content appear higher on a search engine results page (SERP). The process involves choosing a topic for your content that is focused on a set of targeted keywords that you want your content to rank for.
Let's consider one scenario:
You own a digital marketing agency in India. So people who are looking for a digital marketing company in India will search for a query like 'Digital Marketing Company in India' on search engines.
Though, it's very easy to choose a keyword for a personal website or owned-business. But what about those websites which consist of lots of information. Like if you consider Amazon or Walmart, they have plenty of products and each type of product being search in Search Engines.
In this scenario, companies need to focus on each search term that users are going to search and they have to choose relevant keywords for their search too.
The keywords you choose will be relevant to products or websites, so people and search engines can understand the content topic and search engines can serve better results.
How Can You Get Higher Rankings?
When you are planning for a digital marketing campaign, the first thing you need to do is to search for the right set of keywords. Keyword research is the most important factor in the Search Engine Optimization campaign. It's a crucial step for business owners who want to be successful in the online market.
In this blog, let me explain why keyword research is very important for your digital marketing.
The Importance of Keyword Research
There are many reasons why you should consider keyword research pioneers of a digital marketing campaign. Here are some of the most important:
1. Search High Volume Keywords
Good keywords are considered as per the frequency of users' search. This is measured as Average Monthly Volume or just AMV.
For example, let's take a website which provides web and mobile app development services. The site may rank well for 'company for mobile app development' which receives 400 searches per month and now if we compare that with 'mobile app development company' which receives around 5000 searches per month. This proves why keyword research is important.
The more people search for a term, the higher chances of getting your website ranked. If your website holds a good rank for search terms along with a high search volume, it will increase traffic.

2. Value of Keywords
There are certain tools available in the market which evaluate the value and ranking position of keywords. This helps the digital marketing company to find the right keywords for their projects.
Google Keyword Planner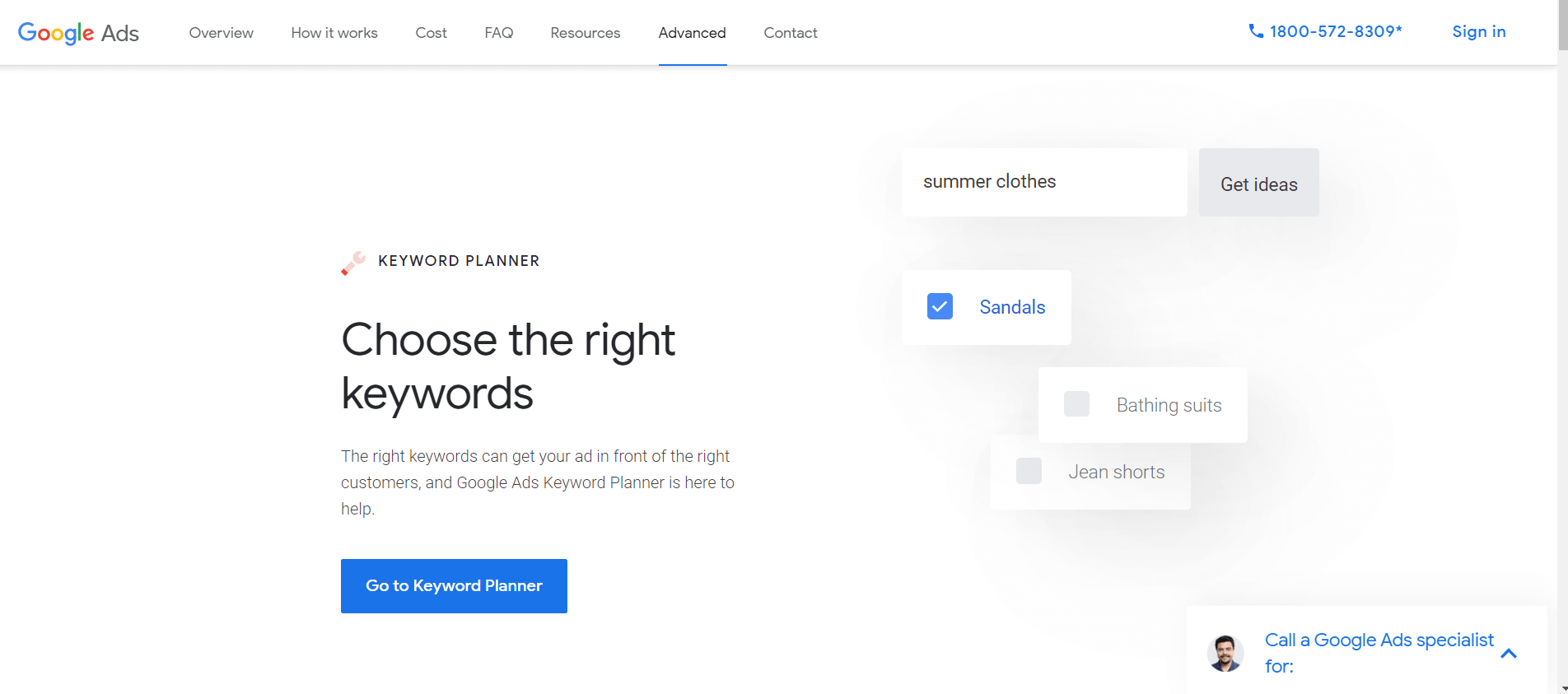 Google's AdWords Keyword Planner is one of the most common and important tools for keyword research. It suggests keyword ideas that you can't find anywhere else.
Moz Keyword Explorer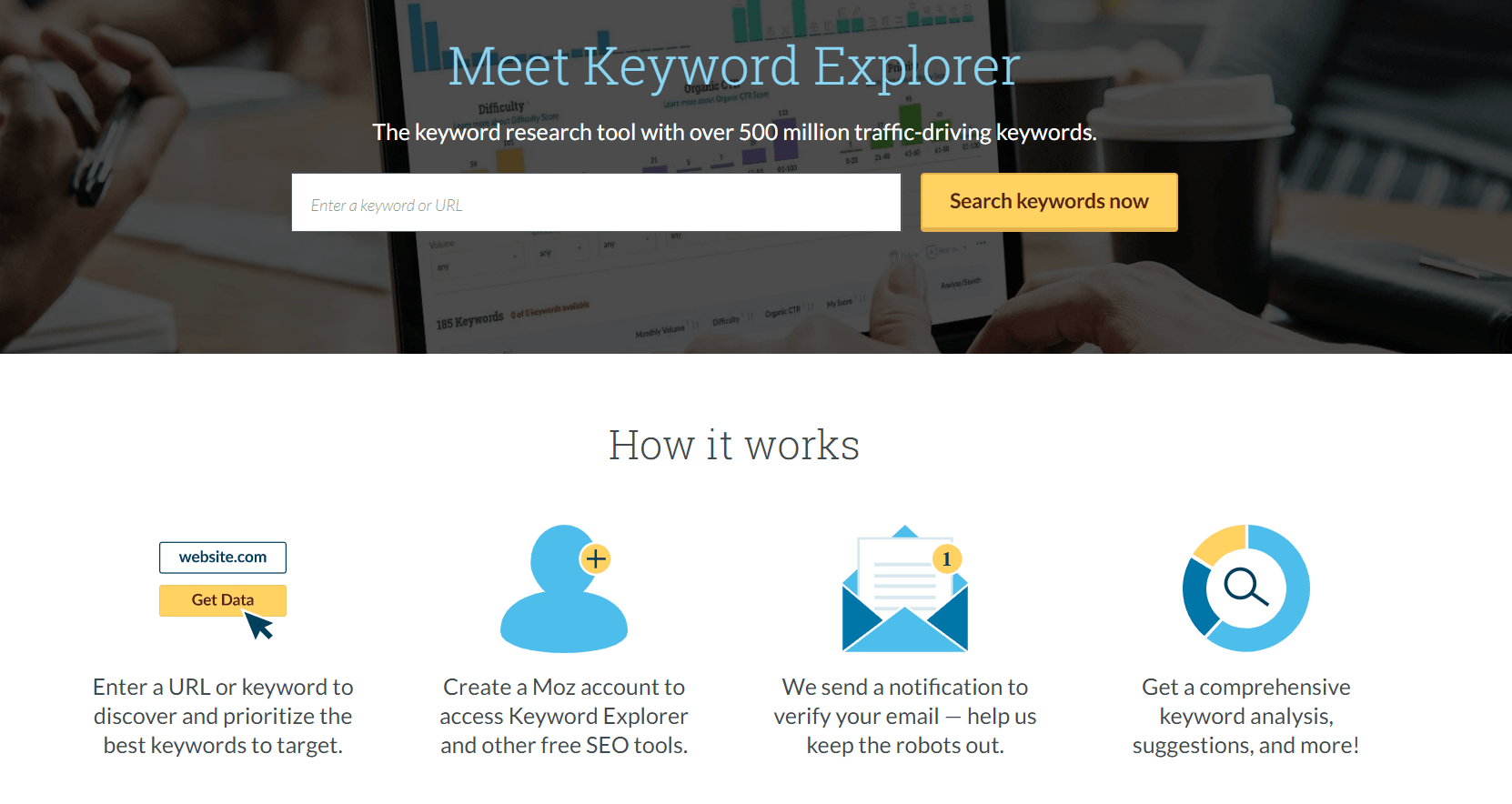 Moz Keyword Exploreris also a reliable and prominent tool for keyword research. It helps you generate keywords related to your content by inputting into the search box. It provides accurate search volume data by using live clickstream data. It gives you a monthly search volume and SERP features that are ranking for that keyword.
Google Trends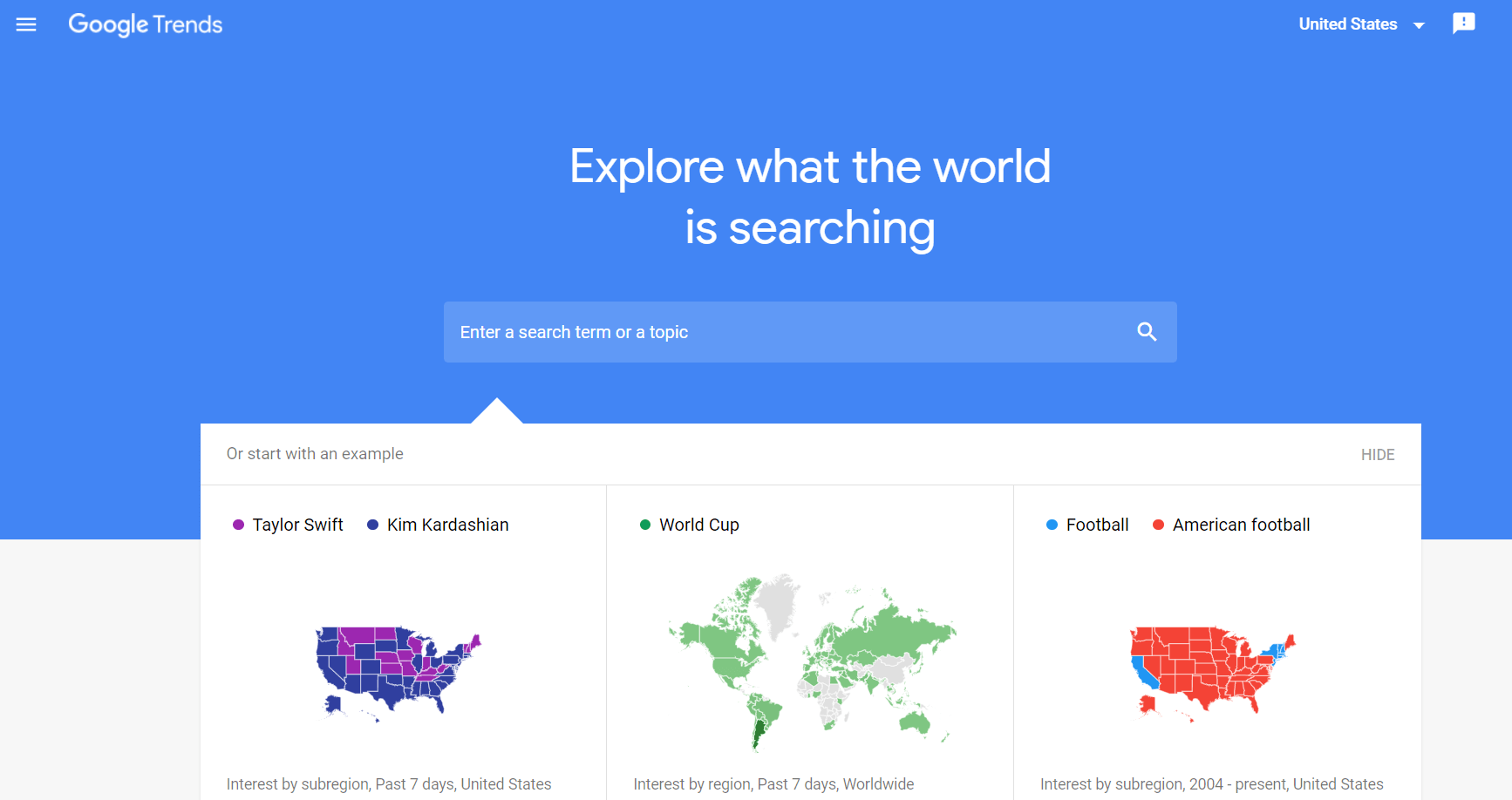 Google Trends is a search trend feature by Google that shows how frequently a given search term is entered into Google's search engine relative to the site's total search volume over a given period of time. It's an ultimate tool to find seasonal keyword variations.
Answer The Public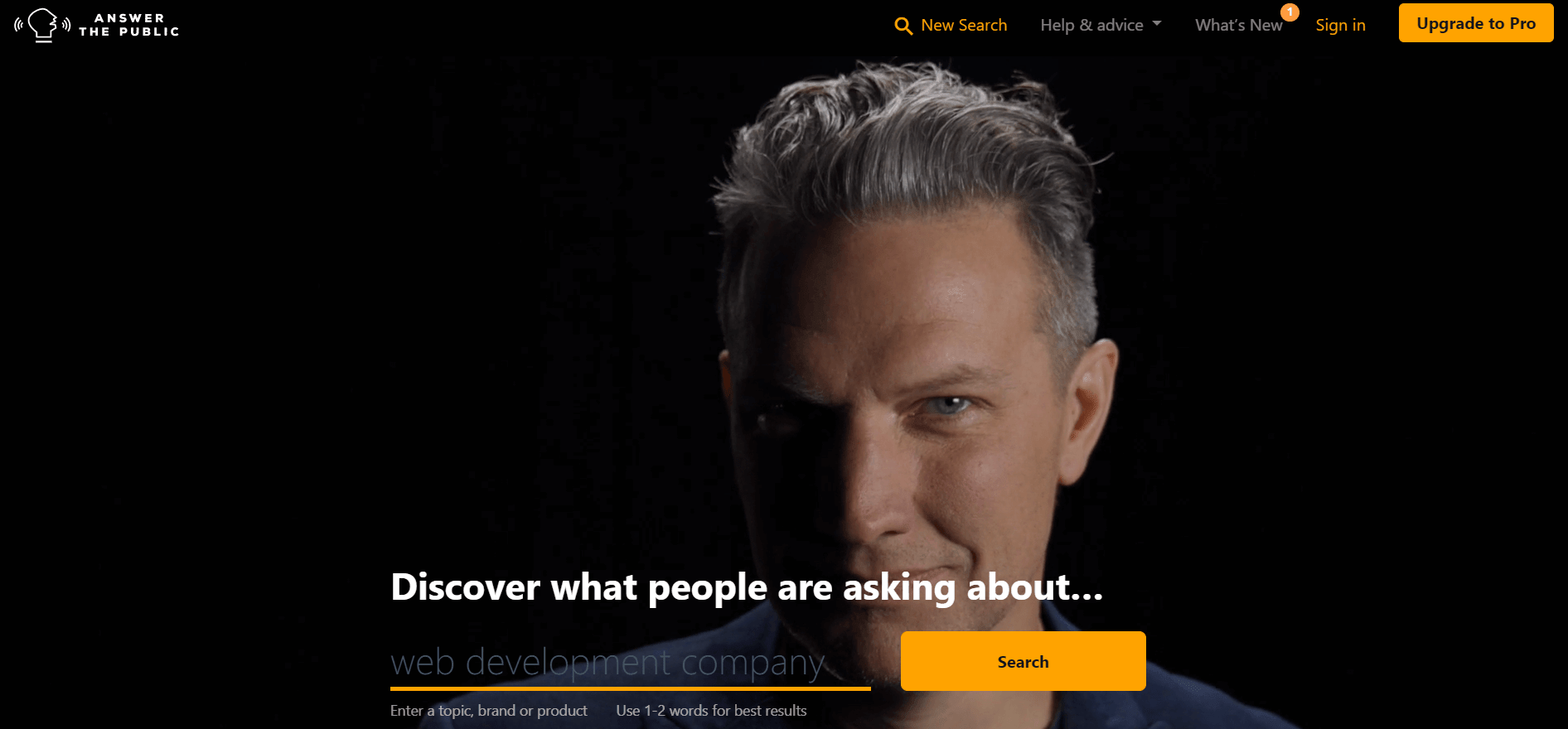 Answer The Public is a free tool for better keyword research. It shows the commonly and frequently asked questions for a specific keyword.
3. Use Long-tail Keywords For High Conversion Rates
Generally, it's very difficult to rank your website with short keywords. It always has a higher competition. These keywords are considered as 'head keywords'. These keywords consist of 1-2 words and have a high monthly search volume.
So, now, instead of using these head keywords, you can use 'long tail keywords'.
Now the question arises, what's a long-tail keyword?
A long-tail keyword contains 3 or more words. Since they are more specific, they have higher conversion rates and CTR.
Pros of Using Long Tail Keywords:
Less Competition:

The long-tail keyword must be more specific and relevant to the product or services, your business is offering. This means you can have less competition for your product.

Better Search:

If you are using proper long-tail keywords, then there will be a better chance of getting more visitors to your website. If your content is more meaningful, then it will surely attract your visitors and the traffic will eventually increase.

Search Intent:

Long-tail keywords can better satisfy search intent which will generate more traffic.
4. Competitor Keywords
When you are searching for keywords for your business, you should always check on your competitor's keywords. This will help you understand what type of keywords are trending and being used in recent times. This will also help you understand the customer base which they are targeting and also what they are offering.
It gives you an idea about how they are producing content and what keywords are being targeted. We don't encourage you to create the same content, but follow the same guidelines and adhere to their keywords.

5. Focus On Your Targeted Audience
We should do keyword research for our audience and towards the audience. If you know your targeted audience, then you can better do keyword research and find out relevant keywords for them.
Search Right Keywords
Generally, the right keywords are related to your products, services, or other topics your website has, as those can be the seed keywords for your research. If you enter those keywords into keyword research tools, it helps you discover search volume and similar keywords.
This will help you identify the variations of keywords and which keywords are the most popular amongst the audience. It will boost your website and reach your targeted audience for what they are searching for.
Conclusion
Keyword research is the propelling factor in SEO marketing. It's one of the most effective methods used in digital marketing to enhance your business and reach a wide spectrum of audiences.
Keyword research is not only about searching for the relevant keywords for your website, but it's more about finding quality keywords which will leave a positive impression on your website.
The One Technologies is a prominent Digital Marketing Company, offering effective SEO strategies with digital marketing tools and techniques, which results in growth and an ultimate outreach. We offer 360-degree digital marketing services to generate great revenue out of your product content. We offer high-end strategies to enhance your site traffic, top ranking, and high conversion rates.
So, what are your views on keyword research? Tell us in the comment sections and do let us know about more keyword research tools.