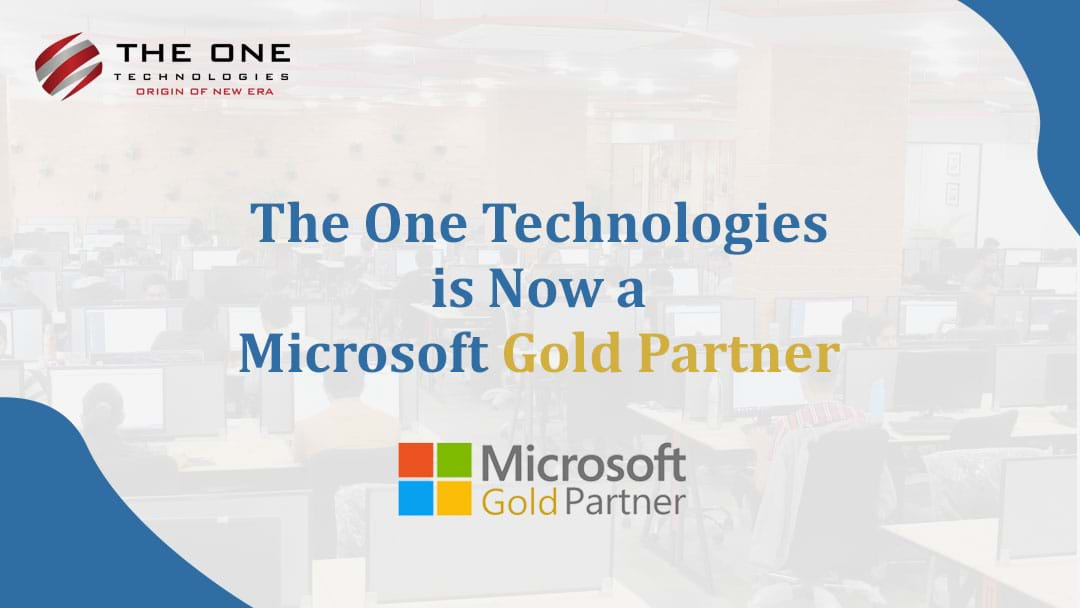 The One Technologies is proud to announce that we've attained Microsoft Gold Certification and are now official Microsoft Gold Partner Company, adding this new achievement to our list of competencies and vendor certifications.
Gold partner status is the highest Microsoft partner level available and is only earned by select partners that have demonstrated exceptional technical expertise with Microsoft solutions and have a significant number of successful customer deployments and client references.
Microsoft's awareness of its Gold Competency certification shows we have the highest possible level of competency in Microsoft Office services. This competency shows that we are qualified to serve the market at the highest level with our expertise. This certification proves that the company has the technical capabilities, the right people, the right vision and the right strategy to help their customers by providing Microsoft-enabled Services.
The Advantages of Being a Microsoft Gold Partner
Being a Microsoft Gold Partner means much more than being able to deliver - commitment, quality, dedication, transparency, consistency, and expert support. This means we have formally established our expertise in selling and deploying Microsoft Office cloud Solutions arena. This provides us with more opportunities with Microsoft to further increase our value to our customers. Now, we have access to all important Microsoft technologies and much better integration into the Microsoft environment for which we are developing key new modules of our upcoming products. Our customers and partners can look forward to seeing the first results of this in our upcoming products. We also receive the highest and all-time support and technical services from Microsoft.
These competencies confirm that when you work with The One Technologies, you are working with the best in the business.
The One Technologies has demonstrated a commitment to Microsoft that puts us in a position to deliver success to our customers across the globe. If you're interested in learning how we can help your business with custom Microsoft services and solutions, call us. We'll be happy to guide and build a product for you.