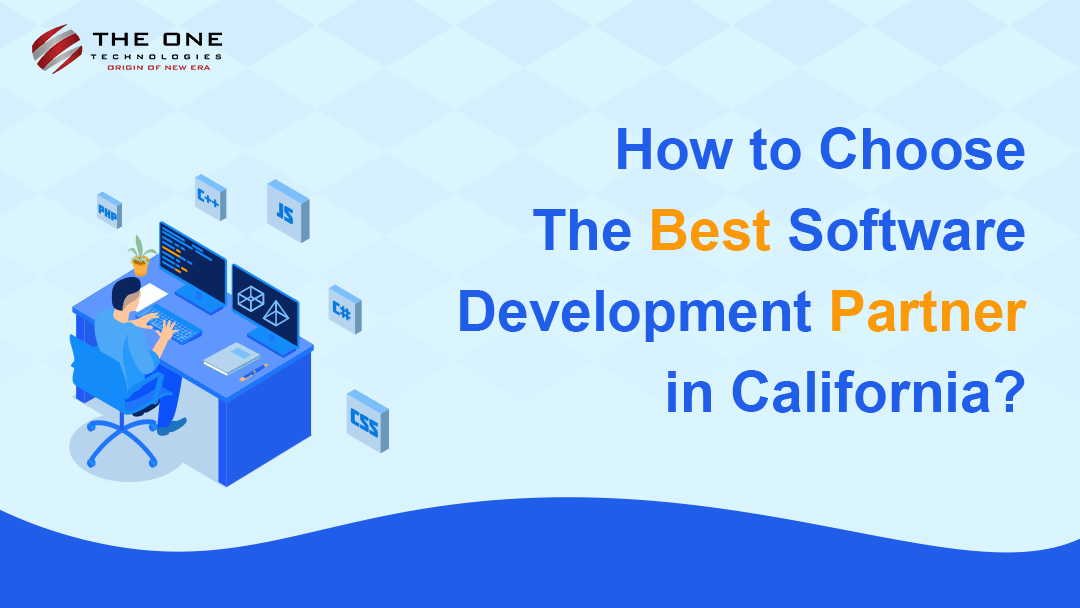 California is one of the fastest and emerging tech markets in the world. The city of California, Los Angeles has turned out to be one of the booming tech markets as per the recent data. There are plenty of tech companies that are in the race to change the world by providing custom software development services to their customers.
Technology-based businesses from custom application development services to tech manufacturing call California home, more than anywhere else in the nation. And you will find no other state's tech industry as productive as California's.
Tech Market in California
As per the report from CBRE, the tech market has created double the number of tech jobs and tech degrees than Orange County. It ranks 26th in the nation for tech jobs.
The Los Angeles city from California has managed to reach the 11th position by offering 84.5% of tech jobs for the new office, which is high tech job growth among the nation. Moreover, many students graduate every year across the country and this makes the state and city a desirable place for increasing job opportunities.
Here, in this article, we are going to explain some tips and guidelines that you should follow while choosing the right custom software development company in California for building the right application.
Reasons For Growth in Tech Jobs in California
A Pool of Talent: As there are many graduates the place is producing, finding potential candidates would not be tough in California.
Robust Business Ecosystem: Finding legal support, marketers, and other essential professionals who needed running an organization can be easily found in California.
A place to Find Venture Capital People: California has now a pool of venture capital people which allows young entrepreneurs to find financial aid to start their own businesses.
Easy Access to PR: California state has enough resources to create propaganda for a new business. You will find tech press professionals very easily.
Well, honestly, the above-mentioned reasons may be enough for entrepreneurs or business owners to start their venture into application development or software development in Los Angeles, California. If you wish to fulfill the dream of developing software applications, then look out for the potential and professional team of developers or join hands with the right custom software development company in California.
Choosing a suitable and proficient custom application development company in California could be the best choice for you to develop a custom application. Because the partnered company will give you many benefits.
Now, in this upcoming section, let's discuss in brief.
Advantages of Partnering With Custom Software Development Company in California
Let's begin now.
So, if you are planning to find out the software development company, ensure that they must have the wide technical expertise and a plethora of experience.
So, let's go through some of the major advantages that can be availed by choosing the right software development partner in California.
1. Cost-effective
If you compare the cost of app development in California with other states or regions, it will cost much less with the process of hiring full-stack developers. Having a wide spectrum of technical professionals would be budget-friendly when compared with having a professional payroll tech employee. You will save plenty of bucks while hiring a professional for your project.
2. Hands-on Experience In Latest Technologies
We might say that California is the origin of new technologies. Therefore, the professionals from there might get well-versed in the latest tools and technologies very soon.
However, in the era of changing technologies, your business must walk along with them. Henceforth, hiring the right custom application development company in California will give you the advantage of hiring the latest industry experts and skilled professionals for custom mobile application development.
Additionally, trained professionals from California will have good hands-on experience in technologies that give the software a competitive edge in the competitive world.
3. One Place For All Your Needs
If you are hiring a software development company in California, then you don't need to worry about anything which is related to your project. As it covers all the aspects of the software development cycle that includes design, development, quality assurance, market research, consultation, marketing and many more.
By so far, we have realized how you can be benefited if you are engaging with a software development partner in California. But this might only be helpful if you have chosen the company, at least.
So, now the question arises, what are the ways or how to choose the right software development partner in California?

How to Choose The Best Software Development Partner in California?
The following guide will help you in finding the right development partner in California. Let's begin.
1. Find a Local Company in California
If you are thinking about hiring a software development company, it's advisable to hire a local-based company rather than preferring a company located overseas.
Because hiring a local custom application development company will give you the advantage of sharing the vision to the developers at ease. Also, there will not be any business hiring process in case of app development.
Here are some benefits that can be availed by hiring a local company.
Will not be any space for the communication gap between the owners and the developers
Understanding of the insight and true market, resulting in the app performance
There's a time for a local app development company to understand their client's objectives and requirements.
Easy to turn vision into a reality with marketing tactics
2. Check Portfolio
Another important thing you need to consider while choosing the dedicated offshore development center in California is to check the previous work of the company. It's always a good idea to check whether the hired company is capable enough to manage your project as per their past experience.
You can check the total number of projects the company has completed in various technologies. Along with that, you can also check about the industry domain the company is specialized into.
Their portfolio or case studies will explain the challenges and difficulties the company had faced during the development process. And as a business owner, you can get an idea of how the company acts during a tough time and maintain smooth business operations by offering the perfect solution and features.
3. Look For Experience and Technical Skills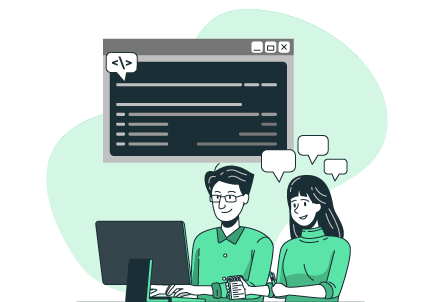 Experience is an essential key to success in developing an app or software. The hired software development company in California should have extensive experience in various technologies and the latest tools.
Additionally, you can also ask for the prototypes of the software the company has been developing for its clients.
Moreover, going through the case studies of an app development company will give you a clear idea of what skill and experience the company's professionals possess in the industry. It shows the expertise in every case study or works the company has done.
4. Communicate With The Developers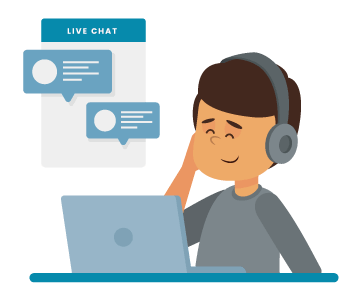 If you are willing to develop a robust application for your business, then you should be concerned about having clear communication with the developers of the app development company in California. Because having clear communication with the developers you are going to work with, can get you a clear understanding of their expertise, skills, and knowledge in the field.
Instead of believing in what the sales team says, always show the intention of conducting the interviews of the developers before hiring a development company. By following the process, you can ensure that hiring the right development company in California would be fruitful.
5. Transparency
It's mandatory to walk on the same path for app owners and developers to develop a potential application. This means, there should be complete transparency on the working model along with great communication between the developers and owners.
You should have a proper meeting with the developers in which you can discuss all the issues. The app development company should be transparent enough to understand your point of view and take actions accordingly.
Also, you should ensure that there is no language barrier so that there will be correct communication among everyone.
Furthermore, all the rates, development policies, and processes should be clear from the beginning.
Conclusion
Finding the right custom software development company in California, be it for a short-time project or a long-term project, will not be an easy job. But if you follow the above-mentioned steps properly, then you will find the right software development partner in California very easily.
Also, make sure that you join the right app development company in California which is capable of delivering an accurate solution within a timeframe and budget.