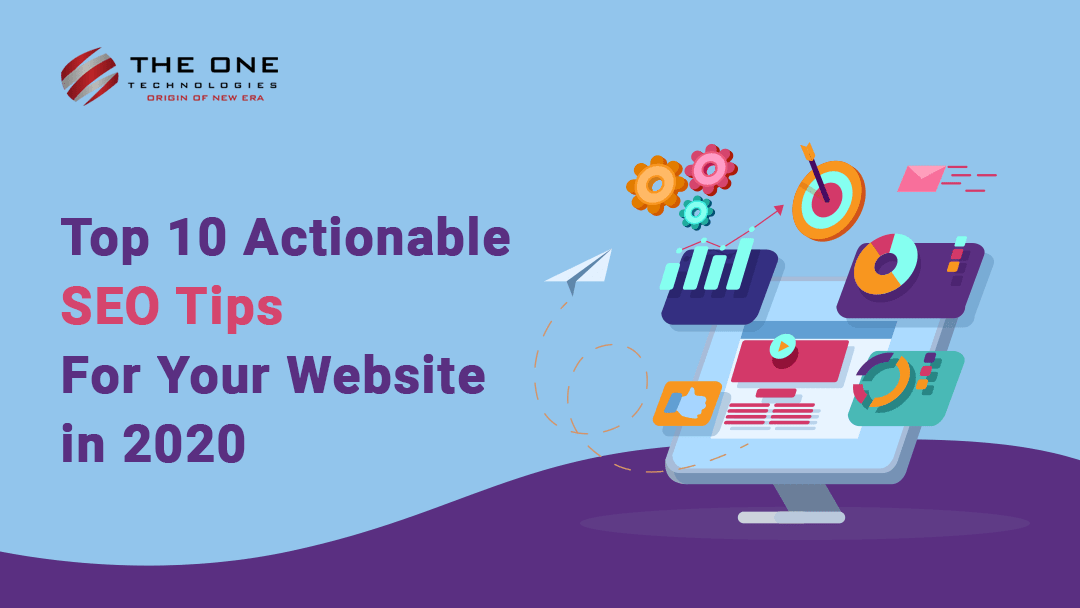 Have you ever heard the news of the plane crash more often because of mechanical failure? I guess, No! Have you ever wondered, why would it not break fairly easily with all the moving parts inside a plane? And why does not that happen? Let me tell you. The actual and primary reason is Checklists.
Before the pilot turns on the machine and takes-off, they perform an extensive pre-flight checklist to make sure everything is functioning smoothly and exactly as it should be.
Organizations, start-ups or enterprises who are willing to launch their website and wishing to rank their website on search engines - Google, might take a lesson here. You are responsible to make sure everything is perfect for their next website article or page. This could be achieved with the creation of a checklist. Obviously, SEO checklist will not save you from crashing your website. But it will ensure that your posts get the right directions to rank high in Google.
In this competitive industry, we all are struggling to make ourselves to rank high in Google. But we have forgotten the basic ethics and rules that lead us to achieve that results. But making use of proper SEO techniques for your blog, service pages, and website will help your website rank higher in search engine and get more organic traffic to your website.
As and experienced digital marketing company, we are going to share some of the topmost 10 effective and actionable SEO Tips for your website that will generate more organic traffic.
10 Important SEO Tips For Your Website
1. Do Keyword Research
The first step to any successful SEO strategy is Keyword research. What kinds of words, phrases or sentences you would like to use for your website to rank based on them? These words or phrases become your keywords for your particular blog or topic.
Improving your search engine ranking is not just about getting more traffic on your website. It's also about getting the right and accurate visitors. The best way to get the most relevant visitors to your site is to plan an SEO strategy based on the most relevant keywords. We really need to find out what people are actually searching for.
When you come up with SEO keywords list, you should have a question, Are these keywords will help users to find out on my website what they are looking for? Will these keywords target the right audience? If the answer is yes to all these questions, then yes, you are on the right path.
The easiest way to find out keyword is the Google Keyword Planner. A free tool by Google will give you an estimate for any search phrase.
2. Add Internal Links
Internal linking is highly ignored by the organization, but it's one of the most proficient tactics for SEO. It's the simplest way to grow your SEO strategy. It really helps Google crawl your website and understand the hierarchy of your blog and distributes page authority throughout the website.
However, even though you do internal linking, make sure that it's relevant to the blog post you're working on.
Internal linking aids in website navigation and can potentially improve a website's domain authority and ranking power. There are more chances to add internal links to your pages if you have more pages on your website.
3. Add External Links
External links are a key factor that search engines use to evaluate your website. Instead of spending money on cheap links that affect your traffic, website owners should create quality content that will solicit backlinks on its own and build a relationship with businesses.
Google really relies heavily on external links to determine how your good post is. Link building will make your content more authentic and will help you gain more user loyalty and trust for your website. This means to ask for a link for other website owners to reach out in their space. The more link building is done by you, the better it looks to Google.
4. Improve Your Site Load Time

Speaking of slowing down your blog or page speed is another important factor of SEO ranking. Ideally, your website should not take more than three seconds to load. Low page speed can also lead to a high bounce rate, which can affect your search engine rankings.
The faster your site loads, the better the search engine will rank you.
You can find out how your website is performing now by just entering your URL on Google Pagespeed Insights. It will guide you if you need to make any amendments to speed up your blog or site.
To optimize your site, you need to remove unnecessary multimedia, widgets, or plugins. You should also optimize any CSS, HTML, and/or JavaScript files that are larger than 150 bytes.
5. Write Quality Content Based on Keywords
Content is the King!
Gone are the days when the search engine was not considering content as the key factor. But today, Google is focusing on more valuable and quality content based on keywords.
This is the time to create the content that is going to rule and blow those folks out of the water. To write a unique and quality content is the most difficult part but it's the most important. It has to be better than the rest, otherwise, neither your audience nor Google will care to notice you.
So, create creative, informative, entertaining and quality blogs. I am sure your readers will love it and so will the search engines.
The more valuable content you offer, the higher your blog will rank.
6. Distribute Your Keyword Usage
By now you have figured out which keywords are suitable and best for your blog. But now what? You should know the process of utilizing the keywords correctly in your blog post.
You really cannot do keyword stuffing for the sake of it. Make sure that your keyword is distributed correctly throughout the blog post.
Here's a bifurcation of the areas on your blog post that you should inject your keyword:
Headline (H1)
The title of your blog always invites users and search engine first. It's important that you insert your keyword in the title so that a reader understands what your blog is about and also helps search engines to crawl.
Subheadlines (H2, H3, H4)
Your subheadlines also play an important role in improving your SEO ranking. Try to use keywords in your subheadlines which will help you rank higher.
URL
It's also very important to optimize your URLs. Every blog consists of a unique URL. Add the keyword in the URL as well to help each blog post rank higher.
For example,
www.TheOneTechnologies.com/12/SEO-Service - Not the right way
www.theonetechnologies.com/seo-service - Perfect way for SEO
The given second option of URL will show Google exactly what the post is about.
Meta Description

The preview shows up in search results, tells readers what your website/blog is about. The meta description is a summary of your website/blog post and consists of 160 characters maximum.
7. Make Sure Your Site is Mobile Friendly

Google is coming up with a new algorithm called Mobile First. This is the reason your website should be mobile-friendly. If your website is not mobile-friendly then it may affect your Google ranking as well.
Google uses the mobile version of your site for indexing and ranking. That is why it's very important that your site performs well on mobile devices, even if most of the traffic is generated from the desktop.
So, the more mobile-friendly your website, the higher your site will rank on Google search results.
8. Social Media Matters
It's proven that sharing on social media and social media engagement such as likes, re-tweets, and Pinterest Pins improve search engine rankings.
Once you share your posts on social media, and Google is likely to bring interactivity to your posts from any social media - Facebook, Twitter, Youtube, Pinterest, etc.
9. Image Optimization
Uploading images after optimizing, it helps you achieve better SEO results. Most of the developers or SEO person ignore this tip. They directly upload the image without even optimizing it. Hence, it affects the search engine.
This is for sure that, Google Image Search has the ability to generate a lot of traffic for your blog if you optimize your image properly.
And now, whether you are aware or not, but let us tell you that alt text (description in the Alternative text) to your images also makes an impact on your search engine. So, add alt text along with your keywords for better results.
The more you compress your image and the faster it loads your site, the better results you will get.
10. Test and Measure with SEO Tools
There are several tools available in the market that you have to check for your website that how it ranks for your desired keywords. It's really amazing to understand and implement even if you are a beginner. Track your progress on a daily basis and try to improve it.
This free WordPress plugin shows what you need to craft an SEO-friendly blog post especially when it comes to injecting keywords in a blog or web page.
This helps you find keywords and lets you know what types of keywords people are using, their search volume and competition.
This a free keyword planner tool, helping you out with the best keywords for your blog post. Just enter a keyword in the search term and it will show you suggestions right away. It's suitable for long-tail keyword suggestions.
It shows your website position ranking in SERPs.
This tool is used for researching your competitors to find their traffic sources. You can also use it to find keywords for your blog post.
Wrapping Up
And that's all for now! There you have it. Follow this checklist to stay miles ahead of your competitors. These top 10 effective SEO tips to optimize your website will surely lead you to a better business-oriented result. But remember one thing, SEO is a long game. These top 10 SEO tips for a website will not get you to rank high overnight. You have got to be patient and utilize these tactics to get to the top and stay at the top.
Hire SEO Expert from us for FREE audit of your website!