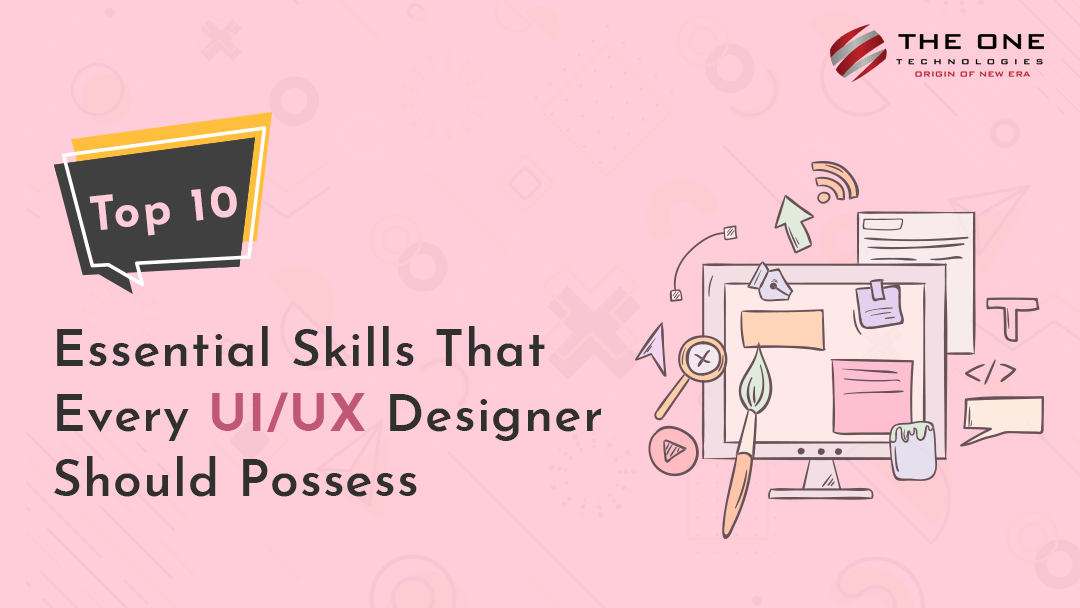 Visual elements or design plays an important role in web development. Since the design attracts the eye of users, it should be apt, clear and informative. Often people get confused between UI (User Interface) and UX (User Experience). Though there's a fine line between them and treating them as the same can lead to website failure.
User Interface - UI is more referred to as designing the layout, such as Photoshop and Illustrator work
User Experience - UX is something more technical and analytical
In short, UI is more about the presentation and look and feel of the website, whereas, UX is measuring and optimizing for creating a novel user experience of ease.
The career path of UI and UX has emerged relatively recently, although it has been in the market for a long time. But it was not well defined. As we know, people from various educational backgrounds have joined this as their career: visual designers, developers, architects - basically anybody.
There's not any well-defined pathway that leads to a career in UI/UX. This can create a bit of confusion, especially, if you are just getting started out in UI/UX design and don't know what skills or knowledge you require to be successful.
So, have you asked yourself what it takes to be a good UI/UX designer? Well, if no, then, as a prominent web design company, we have curated some of the essential skills that every UI/UX designer should possess in order to become a successful designer.
1. Thorough Research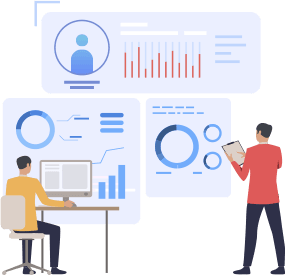 Research. Research. Research.
Whenever you are planning to design something, the first part you have to perform is thorough research. You need to sharpen your skill by doing UI/UX research if you want to be taken seriously as a UI/UX designer.
As you might have seen, many successful and creative designs are not being done well without doing research or studying. Designers can't just pluck the information or idea from the air. They are inspired by the other design and come up with their own concept.
UI/UX designers should use their cognitive psychology to computer science to improve the design in the research process. In fact, we can consider UI/UX research to be an umbrella term for both user research and user testing.
If you consider these three major factors, then you can create a very informed design for your project.
Target users
Create a user persona
Gather data
Once you find out the above information, then you can now consider: user testing, wireframe & prototype creation, conduct card sorting sessions, perform website heatmaps and carry out user interviews.
2. Collaboration
You can't be jack and jeel for all. If you are unaware of coding, designing, managing projects, marketing, you have to collaborate with others in the design process, especially if you want to be successful.
Research can take you one step further, but collaboration is the part that will help you enhance your work area and make your project a success.
If you are good at collaborating, it will help you communicate more efficiently with your customers and stakeholders. This will give you the best result which meets your business goals and user expectations.
3. Wireframing & Prototyping
Wireframe: Wireframes are sketches designed to illustrate how an app or web page will work. The basic form contains all the elements. It's represented in grayscale using simple lines and boxes.
Prototype: It contains navigation elements and represents the connection between wireframes.
If you want to showcase your design to people, the best way to get it done without making a final outcome is wireframing and prototyping. These are the core skills of UI/UX designers.
App prototyping is a great way to understand the key functionalities and features of your product before being developed by the developers. This is the perfect way to find out mistakes, rectify and improve the product before it reaches the users.
UI/UX designers should rebuild prototypes in order to get the feedback to keep the workflow on track. As a versatile web design company, our designers will create a wireframe of your project, which may help you improve your app. You can also hire graphic designer from us.

4. Visual and Non Visual Communication
Communication is the major factor of designing where the designer should be capable enough to communicate their product message through their visual elements.
A designer could also become a storyteller, where they could tell every aspect of the story with creative designs and visual context. The design needs to be neat and simple, easily understood by the customers and conveying all the required information.
The UI/UX designers should be well versed in designing tools, software, and programming languages such as PHP, Python, Sketch, CSS, JavaScript, Photoshop, Illustrator, etc. In this way, designers can provide solutions to all the problems of the users.
The designers should convey the message in the form of creativity and transform the ideas into wireframes.
5. User Empathy
At times, designers should understand the users' perspective. When designers slip into their shoes, they will understand their problems better, Then they will be able to find out a solution to their problem.
That's why empathy is such an important skill that UI/UX designers should possess. When you get detached from your end-users, you will not be able to understand the design, their needs, and feelings which can create a terrible user experience.
So, designers have to practice and work on this for better results. And that's the main reason, UI/UX designers at The One Technologies set them apart by understanding the customers' needs.
6. Communication Skills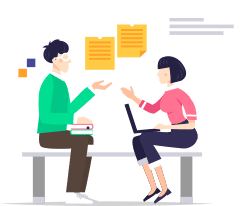 Having core skills like research or design is very essential. But apart from these, designers can really stand based on their communication skills.
It's a very difficult task for designers to convey the design ideas to non-technical people. This creates more chaos when there are investors involved. Grasping design concepts can be tricky, and as a consequence, communication plays an important role in designers' skills.
But knowing how to present the ideas and impress the audience can really help you avoid communication pitfalls and make a positive impact.
7. Coding & Development
Most UX designers' job is to deal with the technology and in a world that's starving for tech designers may be design-developers are the answer to this need.
With the increasing demand for tech-savvy designers, knowing a bit about coding and development can be appealing to potential advantages.
However, you don't have good experience in coding, but even a basic knowledge of HTML, CSS, and JavaScript can prove useful in prototyping design. When you are dealing with interfaces, coding skills can help design modular. It helps you develop a product within a given budget of development, which is especially important if you are working with a startup.
8. Project Management Knowledge
This skill is one of the most common and important skills in every job. But it plays a special role in UX. It's important to have the ability to plan precisely and execute a project. Incorporating the design workflow with the development process can be a tedious and difficult task.
Most teams follow "agile methodology". So you can become more valuable if you learn how that works.
9. Writing Skills
Content is part of every process. We can't accept badly written content on any button, error messages or security note. It can surely destroy the user experience.
Writing is an important part of UX and many companies are hiring content writers for UX writing, which shows its importance.

10. Responsive Designing Skills
With the new advanced technologies, you will find plenty of screen sizes available in the market. Every user uses different mobile devices which consist of various screen sizes. Therefore, it's mandatory the app or website you develop must be device-friendly. The website should be designed in such a way that be it desktop or mobile, your website opens seamlessly with perfection.
Conclusion
In this digital world, designs are becoming more fluid and responsive. Hence, UI/UX designers need to be well-versed on the technical side of app development. They must have a diversified skill set which will set them apart.
When you consider the fact that many designers are developing specialized knowledge and experience in areas of interest, the sky's the limit in terms of how far you can fly and grow in your designing career.
So, if you are a UI/UX designer, implementing the above tips in your life will help you grow more. If you are looking for more design-related tips, then stay connected with us. Hire Web Designer from us who will help you cultivate your skill to achieve your goal. What really do you think about the other skill set a UI/UX should possess? Tell us in the comment section. We would like to hear from you.