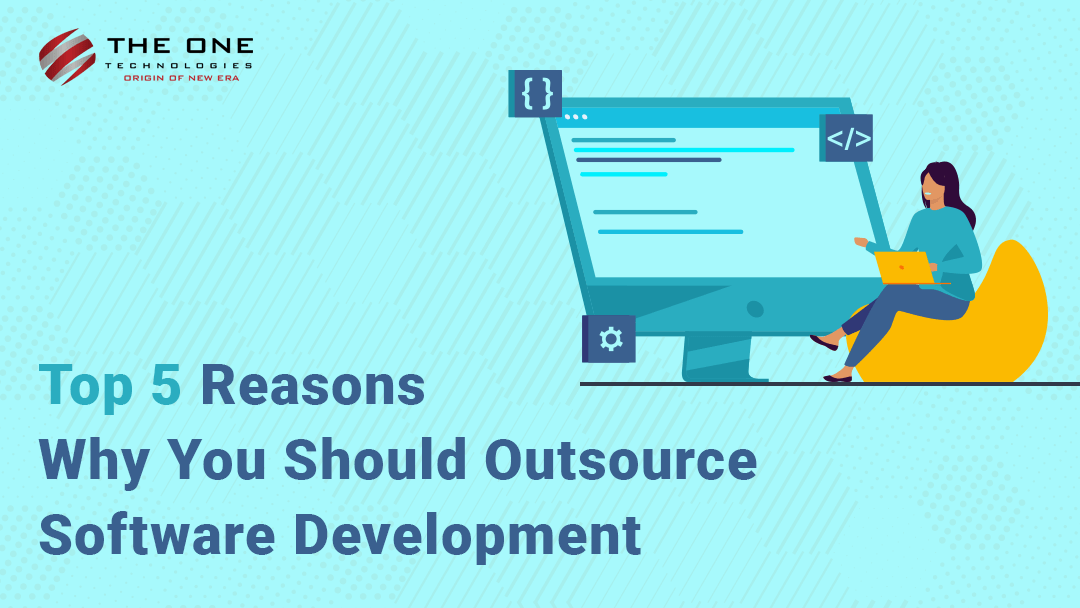 Outsource or not to outsource is the most common question that every business owner faces sooner or later. But let me tell you, outsourcing custom software development services is a smart decision. In this way, businesses can enhance their productivity in a cost-effective manner.
This software development outsourcing has become a normal norm nowadays, as it allows businesses to focus on their core tasks and activities for their better growth. This clearly helps to achieve a competitive advantage in a competitive and technological-driven environment.
But if you are planning not to outsource, then maintaining the IT department would be an expensive and tough task. And because of it, your business will suffer its growth. Moreover, you will have to keep yourself updated with the latest tools and technologies, and you have to pay for that as well. You have to invest your time and money in paying taxes, getting licenses, spending time searching for experienced talents, and many more. Henceforth, the cost of a web application development might quickly dilute its advantages. That's where a software outsourcing company comes and helps you.
"As per Statista, the European IT outsourcing market is expected to reach $103.9 billion by 2021. The category includes sub-segments professional payment services, IT infrastructure outsourcing,
IT application outsourcing, and IT administration outsourcing."
In this article, we have come up with the most convincing arguments about why you should outsource your project to a renowned web and mobile app development company.
Well, a software outsourcing company in India can help you execute your projects, much conveniently, reduce labor costs, and improve your development execution speed.
Let's talk about the top reasons why you should outsource software development.
Cost Savings
Many enterprises are running with a tight budget while running the business. The business cut down their development costs up to 50-60% when they join hands with the outsourcing company. The percentage itself is simple to explain.
When you hire an IT outsourcing company in India, you cut down the costs involved in the hiring process, retention programs, and onboarding. Moreover, along with the experience of an employee, the salary will always be increased.
The software outsourcing company will also help you manage your development fees. It will eliminate your IT recruiting budget as well.
Some factors which reduce your expenses are:
Hiring procedures
Team Salary and bonus
Software licensing costs
Equipment and technology costs
Additional benefits offered to the team
Training and development costs
IT architecture costs
Dedicated and Talented Team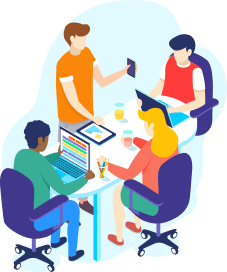 The major difference, which sets your product apart from an average software product is the skillset of a dedicated development team. Software outsourcing company in India will give you an edge here.
The IT services company has a dedicated team for everything - from business analysis, development to quality analysis. The company takes care of the processes, including staffing, filing customs, scaling, managing team, etc.
Having all teams dedicatedly working for you, you don't have to worry about anything from beginning to end. However, you always have the right to directly manage the team or have your control over activities and work teams do.
This way, you can minimize mistakes, have quality software, and faster app development.
However, when you hire a software outsourcing company, you need to ensure that they have a team of talented developers. From UI/UX designers, front end developers to scrum masters can prove to be a great team and investment in the project.

Faster Development and Deployment
Developing software is not an easy process to do. For that, you need to invest your time in hiring experts. It will take around a couple of months to hire and train them under your guidance. That means, your clients would have to wait several months before the team is ready to start working on your project.
Do you really think that anyone would wait for that? I guess, No.
Hence, by outsourcing your software development, business owners can propel their application's time-to-market as an outsourcing company can set up an experienced team for you in just a couple of days.
In accordance with the prevailing industry standards, a versatile and experienced software development outsourcing company can deliver a Minimum Viable Product (MVP) in up to 12 weeks by following an agile methodology.
Hitting first-to-market is the key to success for any business due to the omnipresent risk of idea theft.
Flexibility
Is it really possible to hire full-time developers to work on short-term projects, especially if software development is not your actual business?
For example, if you are looking to develop a mobile app project for your business, hiring a full-time developer is not suitable here. As you don't have enough projects to keep him busy and pay his salary. Though, you have to pay him even if he's not doing anything.
In such a scenario, outsourcing software development gives you the utmost flexibility. Depending upon your projects, requirements, and time-frame, you can choose an outsourcing model. This helps you save a lot of time and money.
Exceptional Support
When you are planning to develop your software, software development is not only the process that you have to follow. Your software also requires continuous support, updating, and maintenance to make it error-free and for better performance.
By outsourcing software development to a professional software development company, you can get exceptional support, regular updates, and software maintenance services to ensure you are always ahead of your competitors.
Conclusion
When you have a limited resource and short-term project to complement, outsourcing software development may prove to be the best decision. However, choosing the right outsourcing software development facilitates the quality and efficiency of your product.
Therefore, when you hire an outsourcing software development company in India, you ensure that your business processes are backed up by a strong IT development team and your applications are developed by adhering to high-standards and tools by professionals.
Apart from that, an IT outsourcing company in India helps you concentrate on your core business and align the workflow of your business. So, if you are planning to outsource software development, hire The One Technologies from India. Our offshore dedicated teams develop the software as per your requirements and goals. So you don't need to worry about anything other than building your business.