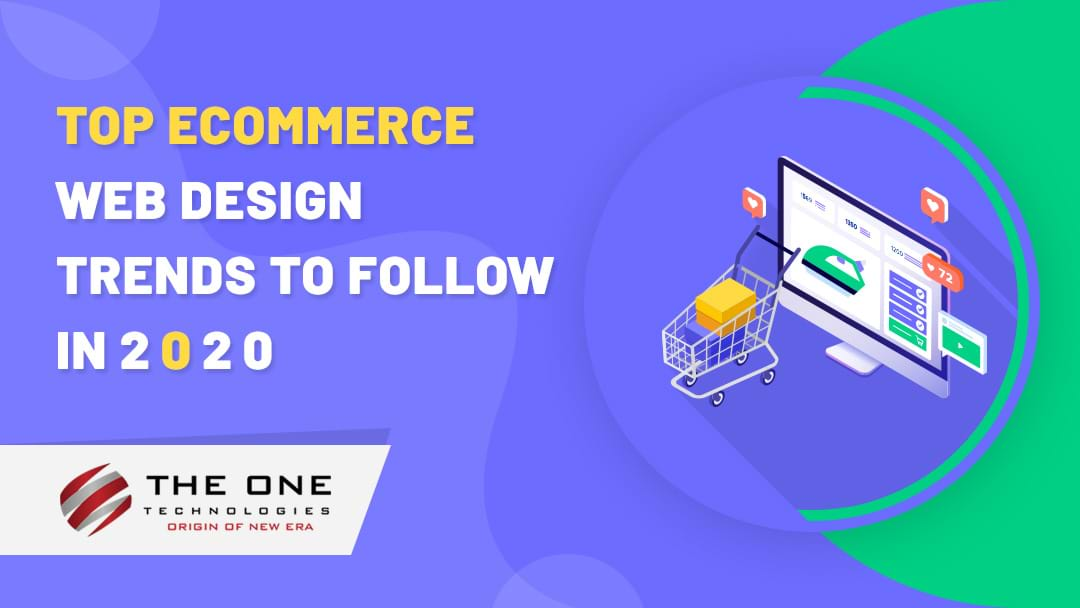 In this competitive and ever-changing world, website design is continuously evolving. Each year, you will be introduced to new ideas and concepts. User patterns keep on changing and various concepts are having their importance.
If you want to make sure that customers do visit your website again and have the best shopping experience, then you need to constantly reevaluate your design. Whether you are a designer or an eCommerce website owner, nobody can afford to get left behind.
If you inspect your website, there are several reasons that can cause your website to malfunction, and there tend to be low sales. From website loading speed to broken links to the problematic checkout process. But have you ever considered your website design might land you in this problem?
In the digital age, trends keep changing, and if we don't follow them, we might lose the customers and their loyalty, and eventually, that will affect your economy.
Even if you consider physical shops, they also keep changing their looks and design as per the new trends. But, the good thing about eCommerce is that it's much easier to change the design and you don't need to literally reconstruct your shop in order to upgrade it. It's advisable to look for an experienced web design company which lets you swim in this competitive market and win the game. Make sure you design with care, paying attention to every detail. After all, it will represent your brand image and personality only.
So, in order to stay competitive and attract the customers, here are top eCommerce web design trends you should follow in 2020.
Responsive Web Design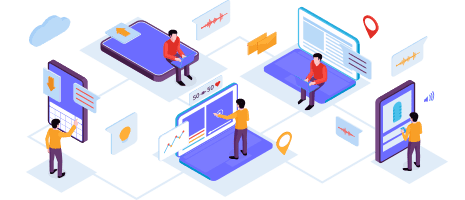 We are surrounded by various digital technologies and tools at the moment and it's obvious you need to have a responsive design for your online eCommerce store.
Even, we have to come to know that - 50% of the eCommerce income worldwide is cashed through mobile and 40% transactions happen only through mobile devices.
We're pretty much sure that these numbers are going to increase, as customers look at their convenience more, thus, shop more through their mobile devices. Henceforth, the mobile-friendly design is much important at the moment.
Therefore, the eCommerce website development company focuses to develop a website that focuses more on the mobile version than the desktop. So, now designers had to create eCommerce websites for mobile first and only adapt for larger screens. That means we will see more mobile-friendly features on mobile devices than websites such as long-scrolling pages, card-like layouts, and finger-friendly icons.
Interactive Animations and Cinemagraphs in Website designing
2020 is the time to consider Google's Material Design. This year will witness a lot of animations, GIFs, motion pictures for better and innovative interactions that help shoppers navigate quickly by simply swiping or tapping.
You can design your E-commerce apps by integrating cool buttons, icon rotations, and animated loading bars that grab the user's attention. You can also use GIFs like images with small, repeating animations in the homepage banner and background images representing your products and services.
The GIF or animations that are used in banner or background images give life to your website. So, by this year, you should expect more use of cinemagraphs, GIFs, animations, videos, motions design. That means, there would be an end to static images. This will make your website more lively and vibrant.
Website design with striking colors
Gone are the days of monochromatic websites. You could definitely find the pastel and simple colors as the safest option for your eCommerce websites, but they can be kind of boring. If you are pouring the simple colors, somehow you are restricting your website from standing out from the competition.
If you want to stand out, you should fill a different color to make it more vibrant and show your brand identity. Vivid colors catch people's eyeballs. We are seeing many websites with vibrant and eye-catching colors in homepages.
Many people believe that colors are for aesthetics, which is not true. In fact, they are used to connect with customers. When it comes to eCommerce, the intelligent use of color can help convey messages and bring a positive shopping experience.

Chatbots to help your eCommerce website customers
The need for a personalized shopping experience will bring chatbots with artificial intelligence into eCommerce. The innovation in technology will help businesses bring innovative ways to serve their valued customers.
Chatbots are primarily built to serve customers and help them to resolve their queries regarding their products and services. Some chatbots are designed to give customers the best shopping experience by helping with purchase decisions, offering discount coupons, and giving shopping notifications.
Today, many eCommerce stores are introducing chatbots to their platforms to help customers and make their experience easy.
Dark Mode
In 2019, the Dark Mode was introduced by Google. So, by now, Google Chrome, YouTune, Twitter, WhatsApp, and many more websites are adopting the dark modes and users are loving it too.
The dark mode is usually activated at night when there is a log-light environment that doesn't strain your eyes. But many websites look ugly with dark mode on. Google's night-eye feature automatically activates the dark mode during low-light conditions.
If your audience uses Google Chrome, there's a good chance your site will shift to dark mode without you having any control over it. Thus, you need to make sure that your website still looks comprehensible in dark mode.
In response, for most of the year, mobile app developers and designers are integrating dark mode versions in their apps and websites.
Original Photography of Products
As we know - a picture speaks a thousand words. That's why it's important to choose beautiful and high-resolution images for your products. Apply this custom image to your eCommerce store.
Many companies are hiring professional photographers to provide the original and high-quality images to the customers on their online store. You can display the large images in inner product pages. So users could get to know about the product accurately with an authentic image.
Try to avoid the usages of stock images. This is the time where you can implement Virtual Reality (VR), Augmented Reality (AR), and 3D imaging for better visual design.
This method of representing your website helps shoppers better understand the product they are looking for. This leads to increased sales and repeated customers.
Minimalism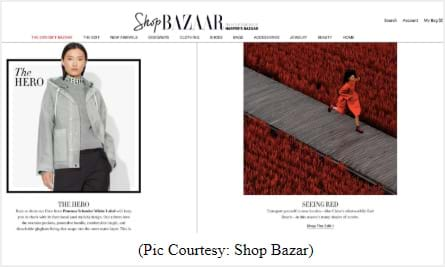 Minimalist design is the new trendsetter which is preferred by many online business owners. This flat design is clean and simple. The main focus of those designs is the usability and easy navigation. This makes them stand out from the general eCommerce websites.
eCommerce websites provide outstanding user experience by helping users to buy from your website with just a few clicks. And flat design works well for customer's needs.
Improved Security

A few years back, every eCommerce website was struggling with data security, threats, viruses, and malware attacks. Thus, the websites were in no relationship with customer's trust. It was hard for every customer to purchase online as they were also afraid of losing their transacted money.
This has resulted in more and more cyber attacks over the decade which pushed businesses to start improving their security measures. Virus can be found from music downloads, movies, and applications, but today fraudsters have found ways to connect with people through email, social media, and even eCommerce websites. This is the reason, today every eCommerce website is integrated with HTTPS encryption to improve security and gain the trust of customers while shopping.
Conclusion
If you are planning to develop an eCommerce website or already own a website, you should definitely follow the trends and integrate them into your website. 2020 will bring many changes in terms of website designing. What you need to do is to follow the trend and become a trendsetter. Then only you will be able to conquer the online world and customers would like to shop more.
If you want to become a trendsetter and make your website more creative and appealing, hire eCommerce developers and hire web designers from The One Technologies today! We're a prominent and renowned eCommerce Web Design company meeting the growing demand for real-time and fast-paced marketing.