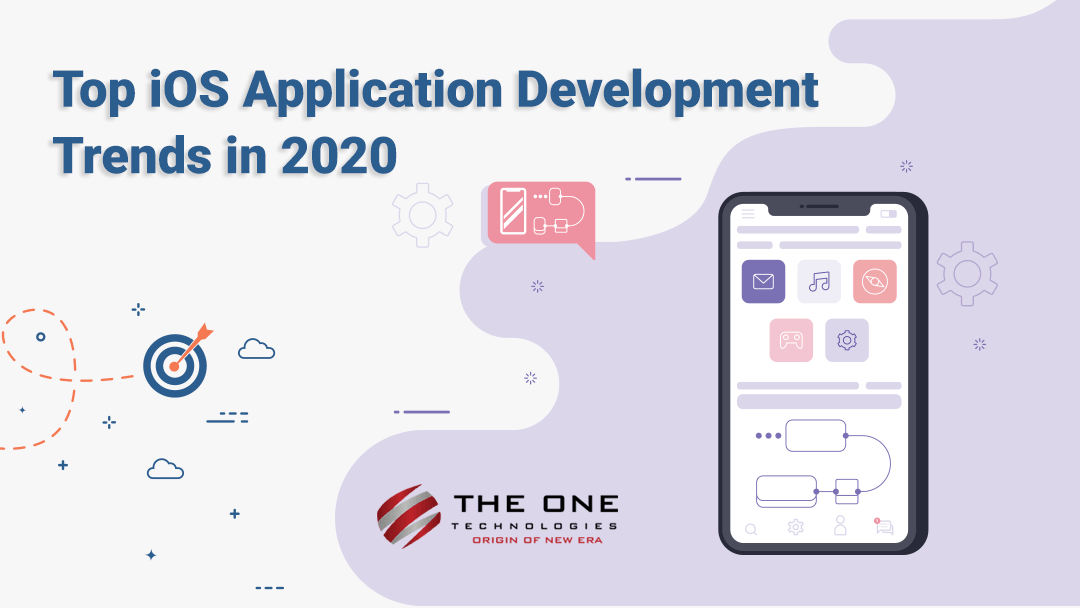 Technology would never fail to amaze you with amazing features. With time, there have been advancements that caused tremendous disruption in iOS application development trends. Starting with basic features, now apps are enhancing with IoT, VR and AR technologies. These stand out the basis of iOS app development trends in 2020.
In the past few years, mobile applications are making their way in every aspect of the business. With the evolution of technology, many businesses are leveraging this strategy to endorse their products and business in the best possible way. Alongside smartphones, numerous technologies have taken place in our day-to-day routine life. As per the report by Statista, the revenue generated from mobile apps is expected to reach $581.9 billion by 2020.
2019 was a great year for the technology – from AI mobile application to IoT integration – we have seen and experienced a lot this year.
Undoubtedly, this is expected to remodel the technologies with iOS app development industry in the coming year.
Since iOS app development has the power to boost the visibility of a brand or product, every business owner is trying to leverage its advantages.
Moreover, the future of iOS application development also appears brighter and shinier than ever before. Therefore, let us find out which iOS app development trends will rule in the year 2020!
Here, we go!!!
Trends to Watch For iOS App Development in 2020
1. Transformation Through AR and VR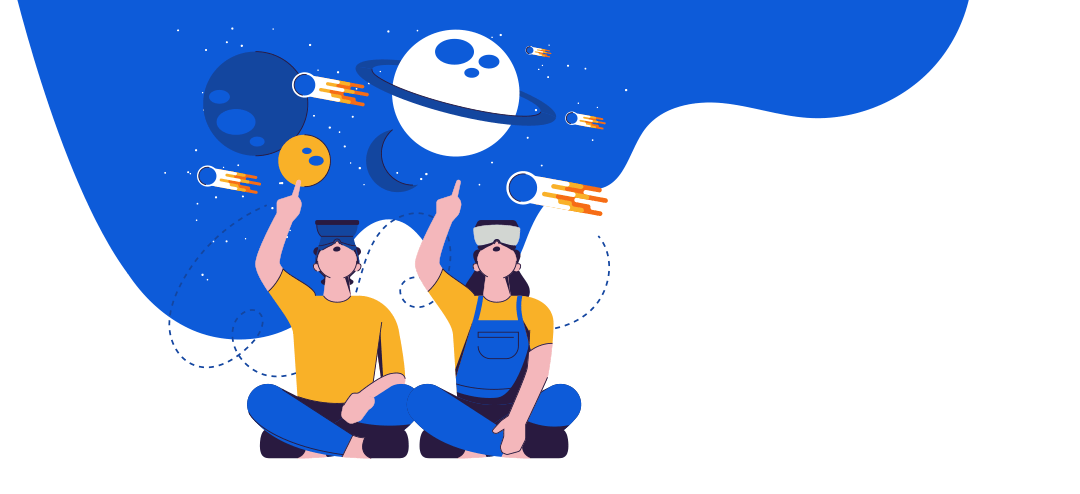 AR and VR have already made their way in the world of gaming and video field. It's one of those IoT mobile app development trends that showcase the power of innovation and reality experience. Many biggies like Ikea, Gap and others have already been utilizing the features of AR and VR with their iOS application to make an excellent sale.
In the year 2020, it's expected that the field of AR and VR based ideas and features would be fully functional in the iOS applications. iOS apps will rise with the new horizon of the virtual world. By utilizing AR and VR technology, developers can try their hands on building real-time applications proven to enhance user trust and likewise experience.
All credit goes to ArKit by Apple, building standalone AR integrated iOS applications that have gained immense momentum. iOS applications like Dance Reality and Houzz are examples of AR-VR based applications.
Hence, 2020 is brighter for AR and VR technology.
2. Machine Learning Becomes a Norm
CoreML (Core Machine Learning) launched by Apple, has gained a tremendous response from the users in recent times and is useful for making intelligent applications across different Apple devices. The Siri you play with, the Camera you use to click pictures and QuickType are highly responsive applications integrated with CoreML. CoreML has already a brighter side of the development phase since the last couple of years.
The iOS app development gets the power of Machine Learning when it's integrated with CoreML framework. Sooner, we will find that CoreML will become a norm for custom iOS application development process. It will be benefited to the apps and the users can leverage the advanced programming.

3. Swift 5 Programming Language
Apple has released its Swift 5 programming language, with a stable Application Binary Interface (ABI) and binary compatibility and iPhone app development company is now focusing on how this language can be leveraged for business. Thus, Swift libraries will be integrated with every now and future versions of macOS, iOS, Wearable OS, and TVOS. Therefore, developers will no longer have to include these libraries, applications will now be smaller and easier to build. This software has great compatibility with Linux and therefore, the developers can easily increase and upgrade their knowledge base for new Swift 5 while developing apps
4. The Era of Wearable & IoT

IoT allows you to interconnect all the digital, mechanical, and computing devices together and enable them to exchange and transfer of data and information. As per the research by Statista, the world is expected to have around 31 billion interconnected devices by the end of 2020. Now, this is a very big and huge amount. Don't you think so?
With such high popularity, iOS app developers need to go ahead and harness these technologies to build apps that stand strong in the face of technological advancements. Moreover, iOS apps powered by IoT enable to connect bands, wristwatches, and other wearables to smartphones. Launched by Apple, HomeKit is one such application to officially announce the prevalence of IoT driven technologies.
5. Cloud Integrated iOS Apps
Cloud technology has ample opportunities and perks. It helps organizations store a massive amount of data. Since this is one of the most trustworthy platforms to store data, you can access it anytime more securely, quickly and smoothly.
Cloud-based apps directly run on the cloud. This is how it enhances the internal memory of your smart devices. Therefore, it increases productivity and collaboration with mobile apps. Both users and app developers equally reap the benefits of cloud integration. Users can access the apps smoothly without installing it. It's time that developers use cloud platform for app development that makes quicker and simpler, alongside cost saving.
This trend will boom in the market in the coming years.
6. Apple Pay – The Ultimate Mobile Wallet
The competitive growth in online banking and eCommerce has already added to the outstanding development in online payment options available for all users. Mobile wallet usage is at an all-time high. People are no longer willing to pay in cash or type in our account to manage their transactions. The iOS developers have made payment process smoother and quicker by integrating payment gateways with Apple pay – Mobile Wallet application.
Apple Pay is not only secured but also eliminates the need to keep details saved by the user. As per research, it's expected to rise by 200% of total payment done via Apple payment gateway. This way, Apple is empowering the peer-to-peer payment gateway system.
7. Improved App Security
Cybersecurity is an important factor of iOS app development. Since Apple is known for its embed features that assure to give full app security, it must be a crucial reminder to designers and developers for combining more security features in the beginning phases of the app development procedure.
The iOS app developers have made a point to prevent hackers from intruding the users' personal space, ever since they started the concept of iOS app development. After the release of iOS 13, developers have the authority to integrate ATS – App Transport Security for every app they have built.
8. Enterprise Development
Enterprise development is said to be one of the most important and crucial development and developers prefer it through iOS development. It provides the best user experience, improved security, and great productivity. That is why iOS app developers rely on iOS for its highly scalable enterprise development.
9. The Intelligent Siri
Apple developers never fail to impress us with new improved Siri in their apps. Both the company and iOS app developers can explore endless possibilities by combining AI with Siri. As launched in WWDC 2019, the new voice of Siri owns a personalized touch having the ability to customize conversation and this feels so real and natural.
The latest Sirikit is able to do so much interaction and the users can access the features of an app with the help of Siri.
10. Advent of Big Data
The last, but not least trend would improvise the acceleration of iOS app development in 2020 is big data. The big data integration helps developers to build robust, powerful and scalable iOS apps that propel the growth of the apps and boosts the business as well.
Wrapping Up
King is the one who is going to utilize these trends on time!
There is no denying to the fact that the new technologies in the mobile application are affecting every niche and market place virtually. Thus, the competition among developers and business owners will be immense than ever in 2020.
Regardless of what the businesses are offering, the developer would need to develop an iOS app in such a way that the future of these mobile trends remains secure. The year 2020 is about to begin with a more advanced and myriad of opportunities in-app ideas as well as features.
So, are you all excited to take the maximum benefits of this iOS App Development trends and increase your revenue in 2020? hire iphone developers to get further assistance as per your requirements and budget.