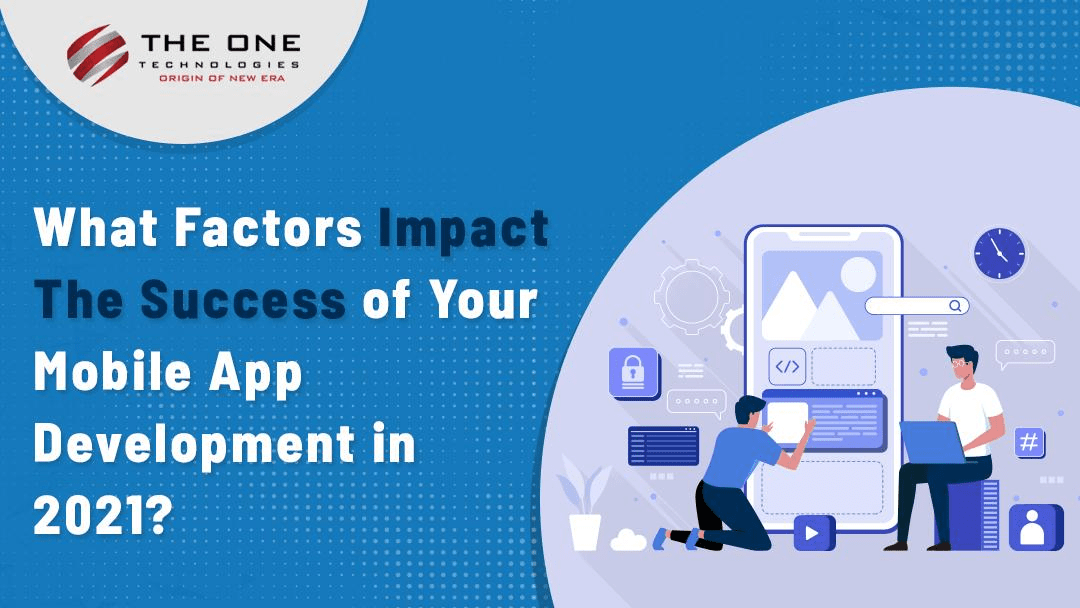 Mobile apps have become a trend-setter for every industry. They have become an essential part of every business that is looking to expand globally. Ever since apps were known for generating revenue and boosting businesses, everyone wants to go for it. If you own a business and have enough budget for app development, you can easily hire mobile app development services and start with your app. However, if you are a startup with a limited budget, you might want to tread carefully here.
Mobile app development is not only about the budget. Of course, the cost factor is essential while developing. This also determines success. So, the question is, what makes an app 'successful'? What are the essential factors we have to consider to make a mobile app development successful? Well, precisely, to make a mobile app successful, it should have user-centric features.
Every Android app development company wants to have its app delivering excellently on the app stores as they spend a huge amount on app development. This helps users to fulfill their requirements, on-demand solutions, and demand to achieve the desired result.
If we go through the latest applications, we will realize that they are all using the latest technologies in them. Technologies like AI, VR, AR, Machine Learning, etc are used to enhance the user experience.
Let us consider an example here. What will a user first notice if he/she lands on your app?
It's its design elements - UI and UX.
Then users will realize its features and the performance of the app. This is followed by the regularity of updates and bug fixes.
In the recent scenario, designing and developing mobile apps is trending in IT businesses. You will find rapid growth in mobile apps daily. Many apps are uploaded on the app stores every month but its success ratio is very less.
So, in this blog, let us understand what are the key factors of a successful mobile app development - features that should satisfy the needs of users.
What Makes a Mobile App Successful?
Apart from its mobile app features, some other factors matter to make a mobile app successful.
Mobile app development is like a method that passes through many stages. Before implementing the features, we need to consider some factors to ensure the success of the app.
Here are some points that must be considered when answering how to develop a successful mobile application.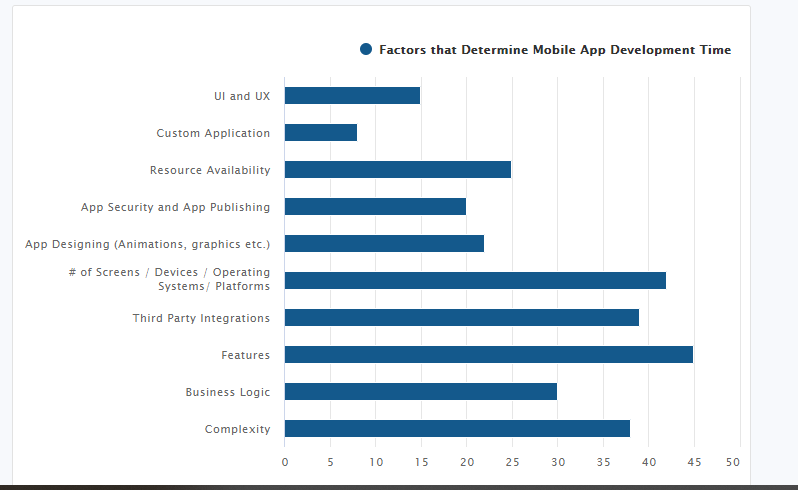 Customer-centric
When you develop an app, think of the users first. First, put your users into the center and create an app accordingly.
Think about them and understand their characteristics. This will assist you in developing an app that suits a particular demographic. When the app is customer-centric, it gets more active users, more engagement, and more audience. Moreover, you can get feedback from users about their needs to make it more user-centric. Most successful apps use feedback and implement the app to make it more attractive.
Focus on Core Features
Your app should be known for its strongest features. Users would not prefer to use apps that are complicated and not friendly. Therefore, you aren't required to promote various features all at the same time.
What makes a mobile app successful is its ability to do one task at a time and do it very well. The best way to focus on one feature is to find the core that led you to develop the app at the first glance. That very same reason will enhance your app.
User-friendly Applications
Having said earlier, any application you build must be developed by considering the end-user first. Therefore, all screens should be intuitive, excellent, and clean when it comes to mobile applications. User-friendly apps should limit themselves to a considerable number of options because many options are likely to hinder navigation through the app itself. Generally, it happens on small smartphone screens.
Additionally, you can avoid the option of overload. As it confuses users to navigate through the app on a small screen. The app should have a few specific and valuable features rather than having many features, which might not be useful to users.
Speed of the App
Whenever users operate the app, the app should be very quick to respond. As most of the successful apps are fast. Every function and feature should offer a seamless experience and performance to the users. If your app or pages takes time to load, you should use animated indicators to let users know that the app is loading the content.
Customer Support & Maintenance
Here, your app should have a customer executive who helps customers by providing proper guidance regarding the issue. This customer support should be fully functional too. Well, design and performance are not only essential factors but also customer support makes a successful app.
Features to Make Mobile App Successful
When we talk about features, generally, people have misconceptions that more features can ensure the success of the mobile app. But as a mobile app development company, we know that more features may land you with a high cost and more complications in the app.
Not too many features make a mobile app successful but the smart combination of features does the magic.
Here are some of the best features you can consider while developing a mobile app.
1) Leverage The Latest Technology
While developing a mobile app, you can leverage the latest technologies like data analytics, Machine Learning, AI, IoT development services to enhance a mobile app. Users are looking for a more convenient way to function the mobile apps and these technologies provide that. Technologies don't only offer maximum user satisfaction but also help businesses to function smoothly. Using these technologies, businesses can analyze and monitor their product demand and sales.
2) AR-enabled Apps
Augmented reality has taken the digital world by storm. AR has turned out to be a successful feature after many organizations have implemented it. Precisely, the Pokemon Go - game was the most successful example that implemented AR. It completely changed the gaming experience. Therefore, how many retail stores are on the road to implement AR to give users the benefit of trying on products virtually before actually purchasing them.
3) Cross Platform Application
As we know, users are not reliable on any single platform. They use multiple devices for their comfort. Therefore, it's necessary to build a mobile app that runs across multiple platforms and operating systems.
However, developing native apps may cost you high but you can always choose a cross platform app development services. Well, it doesn't help you save cost but also save development time. The cross platform development framework consists of various frameworks like Angular native. Using this, you can develop apps that give native feels while saving high costs.
4) App Security
App security is the most crucial factor for app development. If your app is secure and safe, that means users will prefer you more. In this way, you can get a large and loyal user base. However, a mobile app development company offers a secure solution for app development to users. eCommerce apps and any other app that includes in-app payments would need a secure payment gateway.
5) Personalization
If your app offers a personalization service as per the needs of users, they would love it. More than 70% of app users expect a personalized experience for better services. You can offer personalized functionalities like text, notifications, theme, search results, etc as per their needs. Once you have better user information and understand user behavior, you can offer them more personalized experiences.
6) Marketing and Analytics
A mobile app functions more than providing services. It works as a great marketing tool. Using data analytics tools, you can fetch information about users, know their behavior and activity on the app. This information includes what users are looking for, what they want, and how they interact with different sections of the app. If you do proper analytics, then you can create accurate marketing strategies for every user. Since marketing and analytics help you grow your business and sales, many organizations are adopting them.
7) Off-like Capabilities
Many times it may happen that if the users use your app, they may be out of the internet connectivity. Therefore, many app users may prefer to choose those apps that offer offline app connectivity as well. Hence, an app working without wireless becomes much more resourceful. It also ensures user loyalty and their continued usage.
Conclusion
Here, we can say that the success of mobile app development depends on various factors. It's supported by how great these factors are optimized and how well they integrate into the app to achieve a goal. When all these factors are incorporated into an app, then there is a definite assurance of success. All these are dependable on the mobile app development company you hire, and it's up to them to analyze various ways of coming up with the most essential, user-friendly, and pleasant app that works perfectly well.
The One Technologies is a leading custom mobile app development company. Our team of developers has great experience in designing and developing mobile app making. If you are planning to develop a successful mobile app, we are the right choice.
If you find this blog useful and are curious to know more about mobile app development, please go through the below-mentioned blogs.