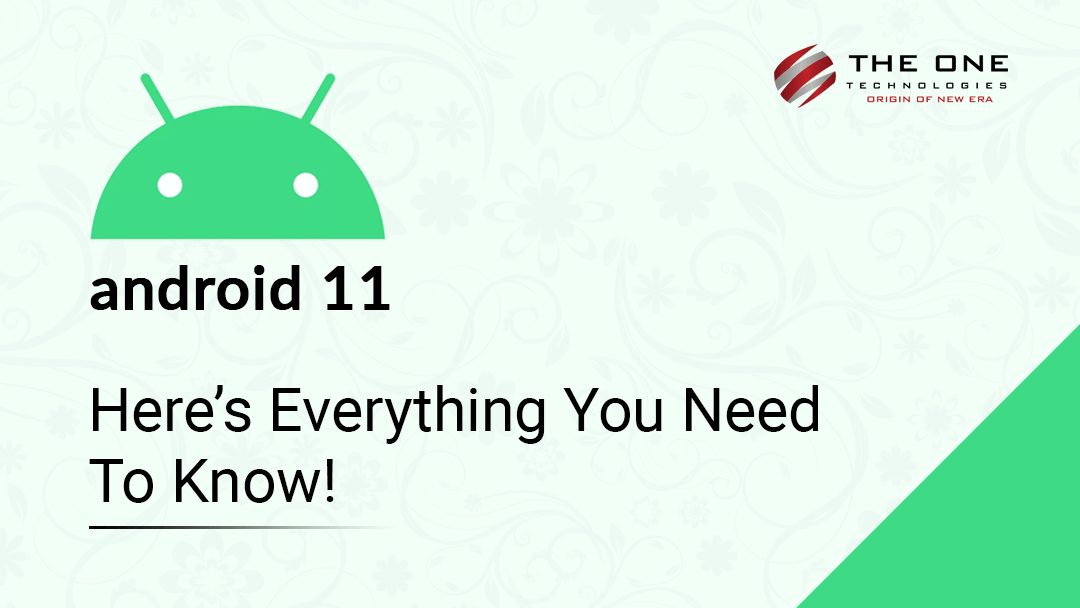 Android 8, Android 9, Android 10 and Android 11. Wait! What? Yes, you read it right. Google has rolled out with its new Android developer preview this month in February, earlier than its previous development cycles. We all know it's quite early for a developer preview and they may soon launch a proper Android 11 version. The OS goes by Android R in its settings and if you will recall, Google still uses the old letter and dessert method internally.
However, it's a very much first unpolished draft, it's not intended to be used by regular consumers. So, you all have to wait for some time as they will release the Android 11 later this year. Still, the new release is very useful because we get a glimpse of the changes headed our way when Android 11 becomes final. And let us tell you, this is not the full list, as Google has the habit of unveiling some more new features in the month of May during Google I/O Developer Conference, which is also when the first public beta of the new system is made available for everyone to play with.
Naturally, some of you might be curious to upgrade your phone with Android 11 and enjoy some new cool features. But, we would not recommend you doing so, as this might not be too worth it. This version will have lots of bugs and issues, and most of the new features you will not be able to see. In any case, we've got a spare Pixel around and dug up some new and cool features in the early beta version. Well, here's what's new so far and you should know about Android 11.
Connectivity

(Courtesy: Android Developer)
Think about it and get it. Well, here, we are talking about connectivity and it's 5G. Yuppiee! We're pretty much sure, 5G is going to be the buzzword of the year. So clearly, now Android 11 is moving ahead, even though technically Android 10 "supports" 5G as well. 5G already made its way last year, but in 2020, more and more folks are going to connect to the next generation of wireless data. To make that process smoother, Android 11 adds a very important "Dynamic Meterdness API". This will help users to leverage the power of 5G.
This way, developers can check whether a connection is unmetered and if it's, then the app can offer faster speed and quality that may consume more data. This helps developers identify which data providers are offering truly unmetered data while connected to 5G.
Screen Recording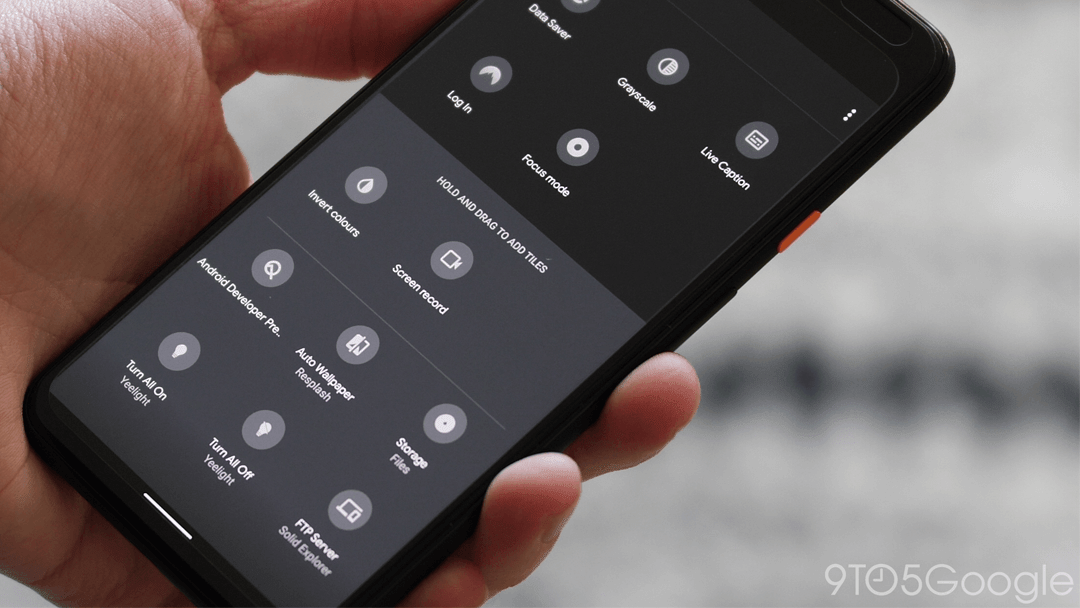 (Courtesy: 9to5 Google)
Now we don't have to worry about using a third-party application just to record your screen display and then share the output. As Android 11 has added a new feature called Native Screen Recorder. But to make you more clear, Google had already launched this feature in Android 10 beta version, but unfortunately, it could not make it to the final list. But it seems like, now the screen recorder is back and has a whole fancy UI this time.
But the report has something different to say - this option is not available to everyone who has installed Android 11 on their Pixel phones. We're still not sure why. Let's wait for some time.
Privacy and Permissions

Privacy has been the utmost and core functionality of Android. Android 10 started looking for more security and gave users control over applications - what they could access and whatnot. Android 11 keeps this train moving ahead with a wonderful new addition - 'While app is in use'.
Now, when app requests you for permission to use sensitive features like your location, camera, or microphone, you can choose to only grant temporary access on a one-time basis. This means the app will be able to use that permission while you are using it, but as soon as you come out of it, the permission would be revoked. The next time you use or open the app and it wants to use that permission, it needs to be granted access again.

Pin Apps To Your Share Menu
Here is another interesting feature that you probably would not even notice until you use it. That's why we have pinned this point for you. In Android 11, you can now pin up to four applications to the default share menu. What you have to do is - simply long-press the app icon that you wish to pin and select the Pin option to place it at the top of the share menu. This makes it easier for you to send to contacts or apps when you use them frequently.
Bluetooth Stays With Airplane Mode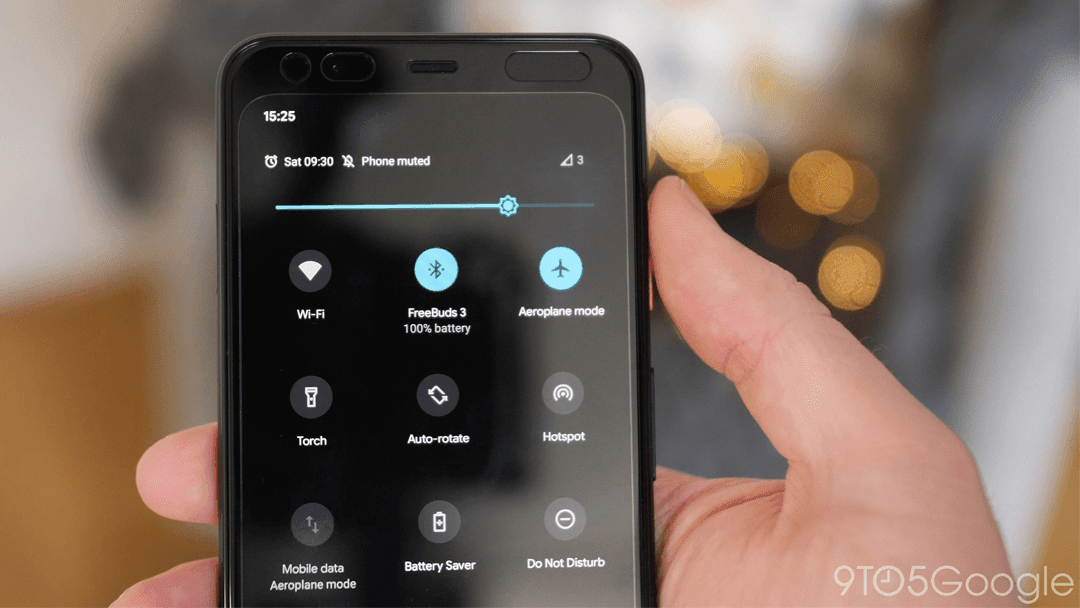 (Courtesy: 9to5 Google)
It's another amazing feature that can help you stay connected with your Bluetooth-enabled devices with the airplane mode on. So you don't have to worry about losing connection to your Bluetooth speakers or headphones. As many smartphones have ditched the headphone port, this has become a necessary addition. Thanks to Google for understanding our problems and adding it in the Android 11 Developer preview.
Few Months to Go Before You Can Hands-On

(Source: Google)
Technically, Android 11 is out and available right now, but we have a way to go before it rolls out for everyone - officially (without bugs and issues). This preview is available in all the major Pixel cell phones except the original Pixel and Pixel XL.
In May, during the Google I/O Developer conference, the first public beta will be available and see two subsequent updates that focus on platform stability. Then in the Q3 phase, Google will release the final version of Android 11 to the masses.
But to stay competitive, it's always been advisable to stay up to date with the latest technologies and OS version. Hence, if you wish to switch to Android 11 from Android 10, then you will have to wait for a little time. But if you are a developer, then we would suggest you peep into the Android 11 and open the door of learning and opportunities. This might be crucial for you to have hands-on during the release time, as the clients would want to develop the app in Android 11.
So, if you are a user or entrepreneur reading this post, let us ensure you that with our Mobile App Development Services, our Android app developers are already gaining knowledge in Android 11 developer preview. So that we could become ready to set the new trend and welcome the new application that could run swiftly on Android 11 platform. Well, it's still time though! But why walk when you can fly.
Hire Android App Developers and leverage the latest features for your app in Android 11.