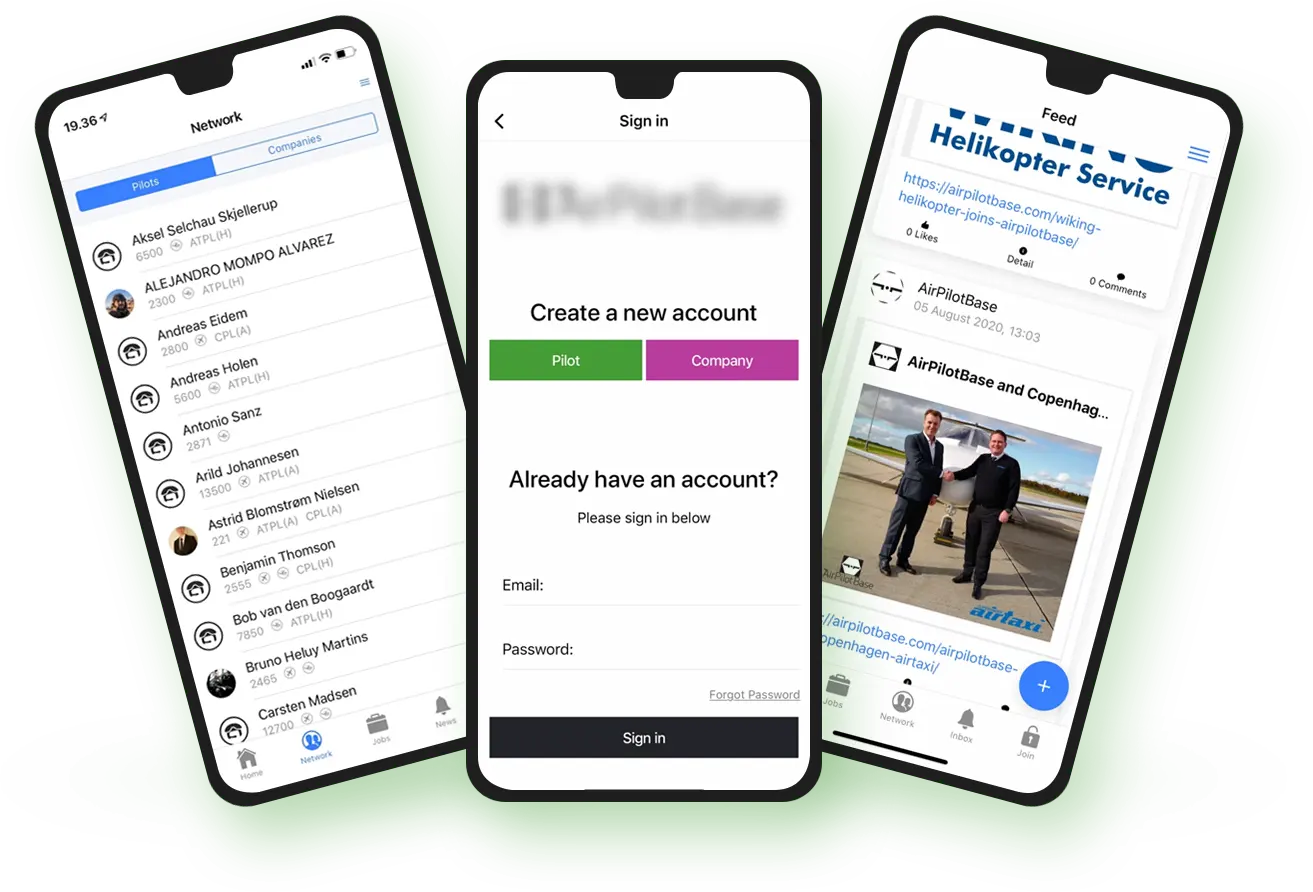 Aviation Jobs Portal Development
The aviation job portal is all about finding the right opportunity at the right place in the aviation industry. This aviation career website lets you find out the appropriate job and connect with many companies from the aviation industry who are looking for enthusiastic and energetic pilots.
With this aviation job portal development, you can easily browse the network, jobs, and news section inside the app. It allows users to join the aviation network where they could make contact between professional pilots and recruiting companies.
This aviation career website is the world's first and widest aviation industry network. It ensures the career stability for the individual pilot by creating a worldwide CV database and a professional pilot talent pool for real-time recruiting. It's a pipeline for aviation professionals to streamline aviation careers.