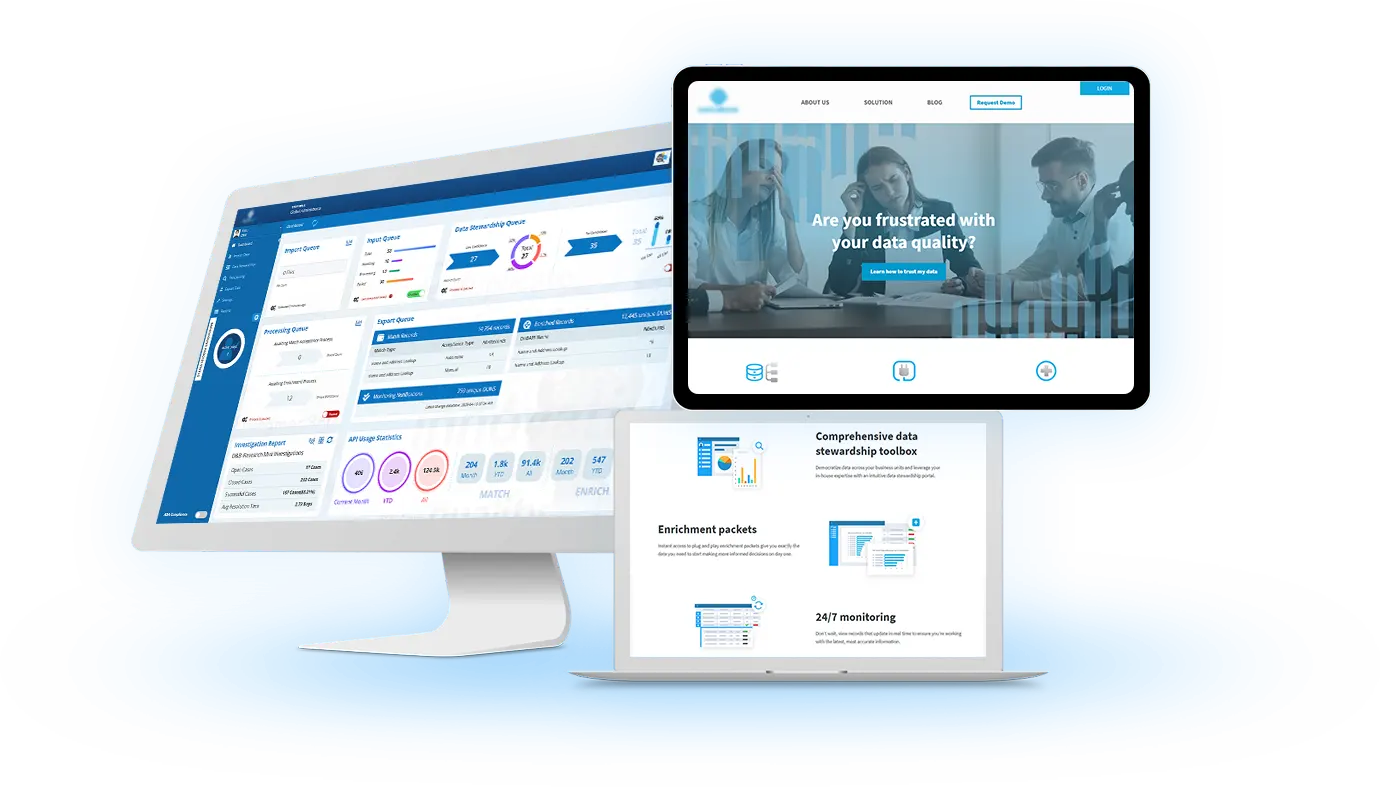 Data Business Intelligence Software as a Service
Matchbook CRM web application is a comprehensive platform that provides you with accurate and complete control over your Dun & Bradstreet data matching and enrichment processes. This web app helps every business grow through the power of their data.
This toolbox web app compares similar company records and manually chooses the best match using side-by-side views. By applying the filter option, users can filter data functionality that helps you work on subsets of data.
You can also edit your company's data right with this website, manually assign a DUNS number and pass it back through the D&B API.