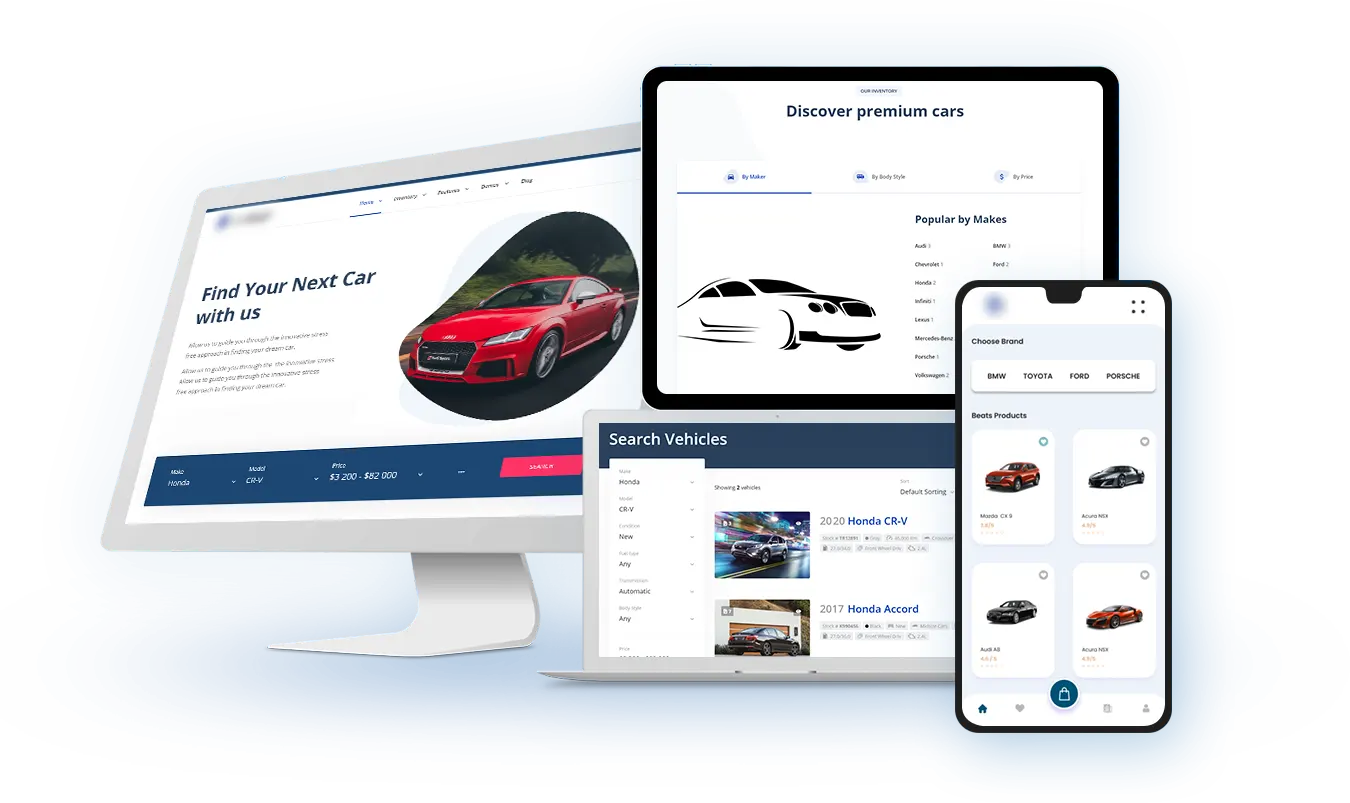 Premium and Modern Automotive CRM Software
Automotive CRM enables managing all internet leads and takes advantage of customer follow-ups. It is an Internet Lead Management platform that gives a modern touch to the sales process. The project deals with automating car sales with automobile CRM. It is designed and developed to store customer data and manage customer relationships. Software can help minimize lost deals and witness an increase in sales. It provides the availability of constant communication and sending and receiving personalized messages. It also has lead management and sales reporting tools. Track leads, contact them, convert them, and witness the sales growth.

It supports real-time Lead Parsing, Inventory Feed Parsing from different providers (like Automanager, CarsforSale, etc.), Autoresponders for Emails, Browser Texting, and Voice Call integration.