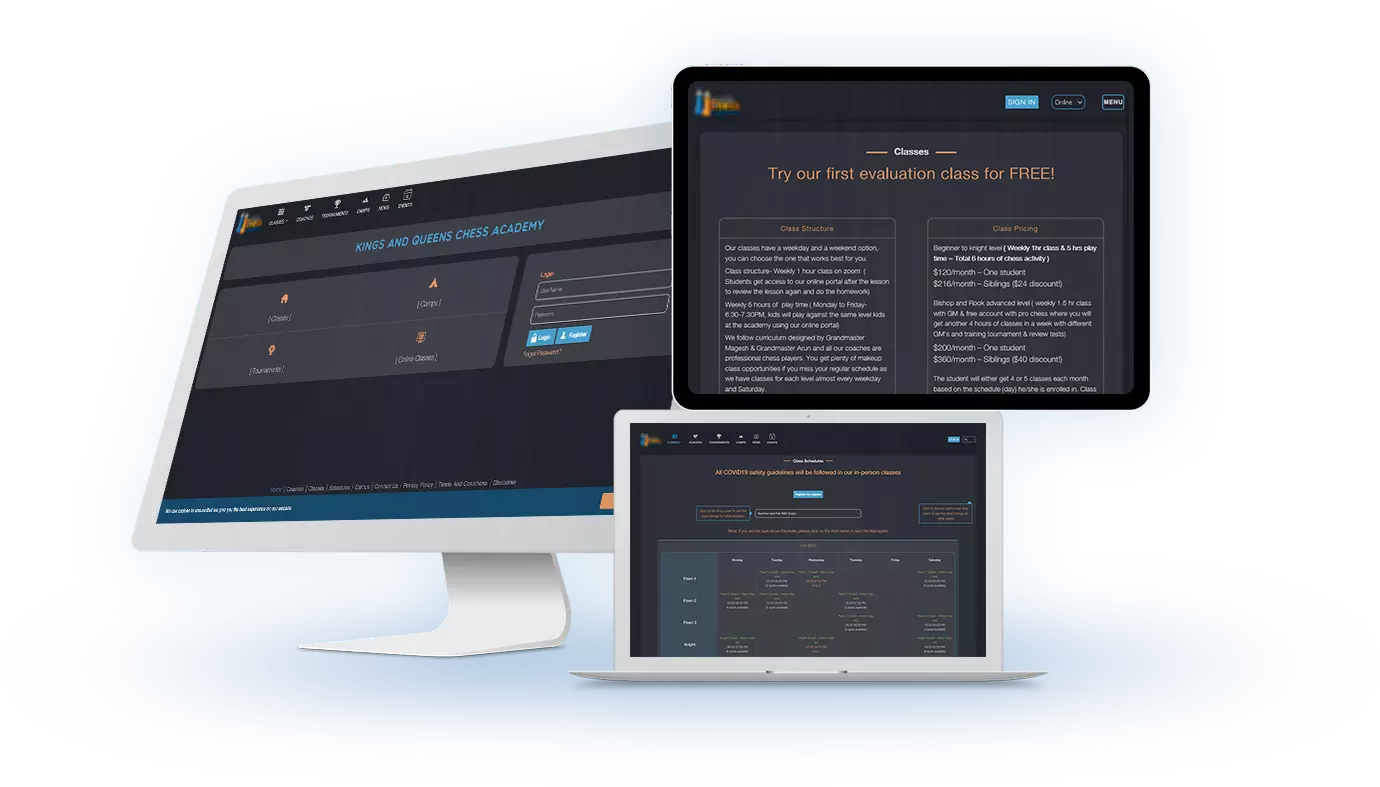 Chess Game Web App Development
The kings and queens website - Chess is one of the most popular websites in the USA. This online chess coaching classes website helps users to learn the online chess and play with the players in real-time. This online chess coaching classes let users teach the online chess game in a group and personal as well.
With this chess game web app development, you can also arrange the online tournaments of the chess games. You can easily learn chess games and participate in tournaments and leagues just by registering yourself through the website.