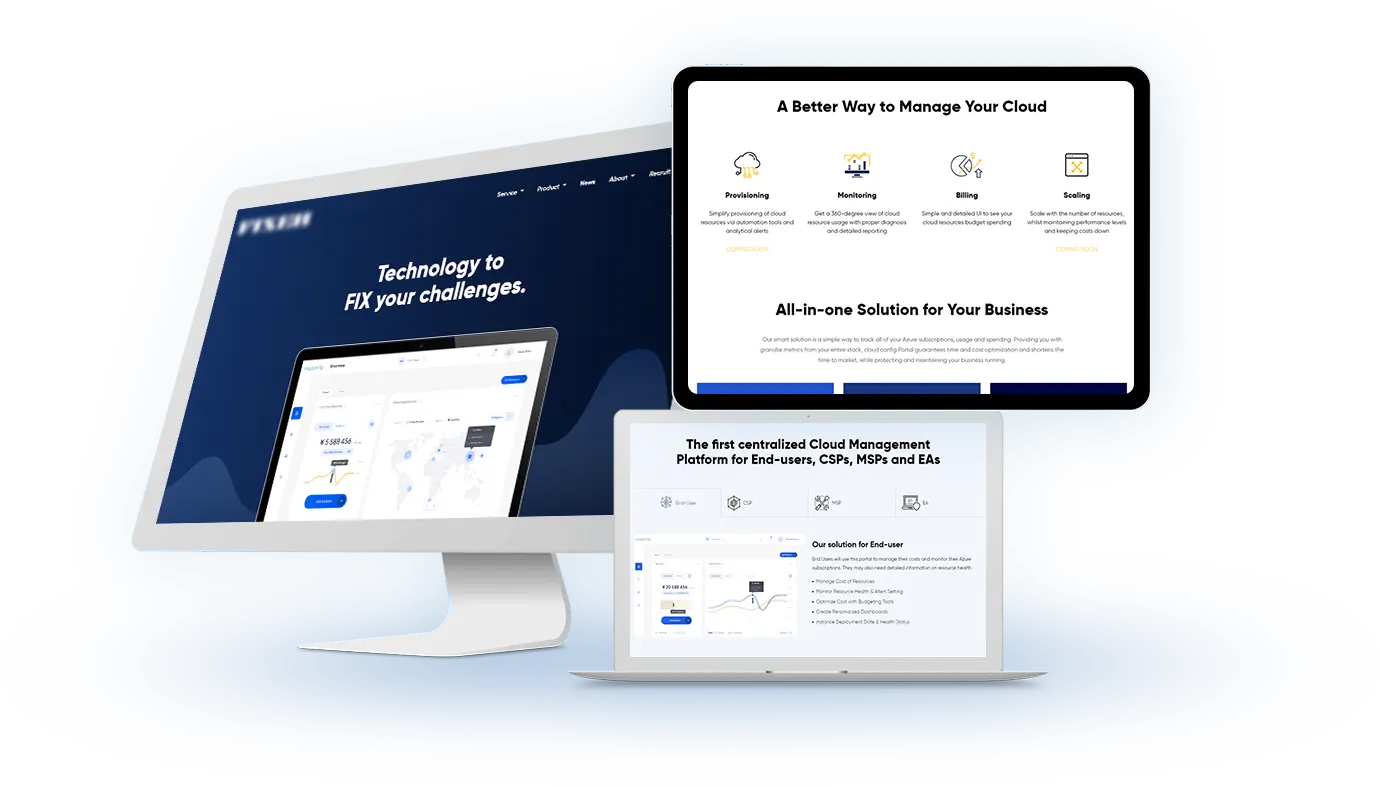 Cloud Resources Management Portal
Cloud management solutions is the portal that provides functionality to cloud reseller companies enabling them to manage their customers, cloud resources, and billing information in one place. With cloud management software development services, customers can quickly and efficiently glean insights into the state of your Azure cloud environment and easily manage all the financial and technical data provided, all in one place.
With this cloud management portal, you can get a 360-degree view of cloud resource usage with proper diagnosis and detailed reporting. The website has a simple and detailed UI to see your cloud resources budget spending. It provides you with granular metrics from your entire stack, Cloud Management Portal guarantees time and cost optimization and shortens the time to market while protecting and maintaining your running business.