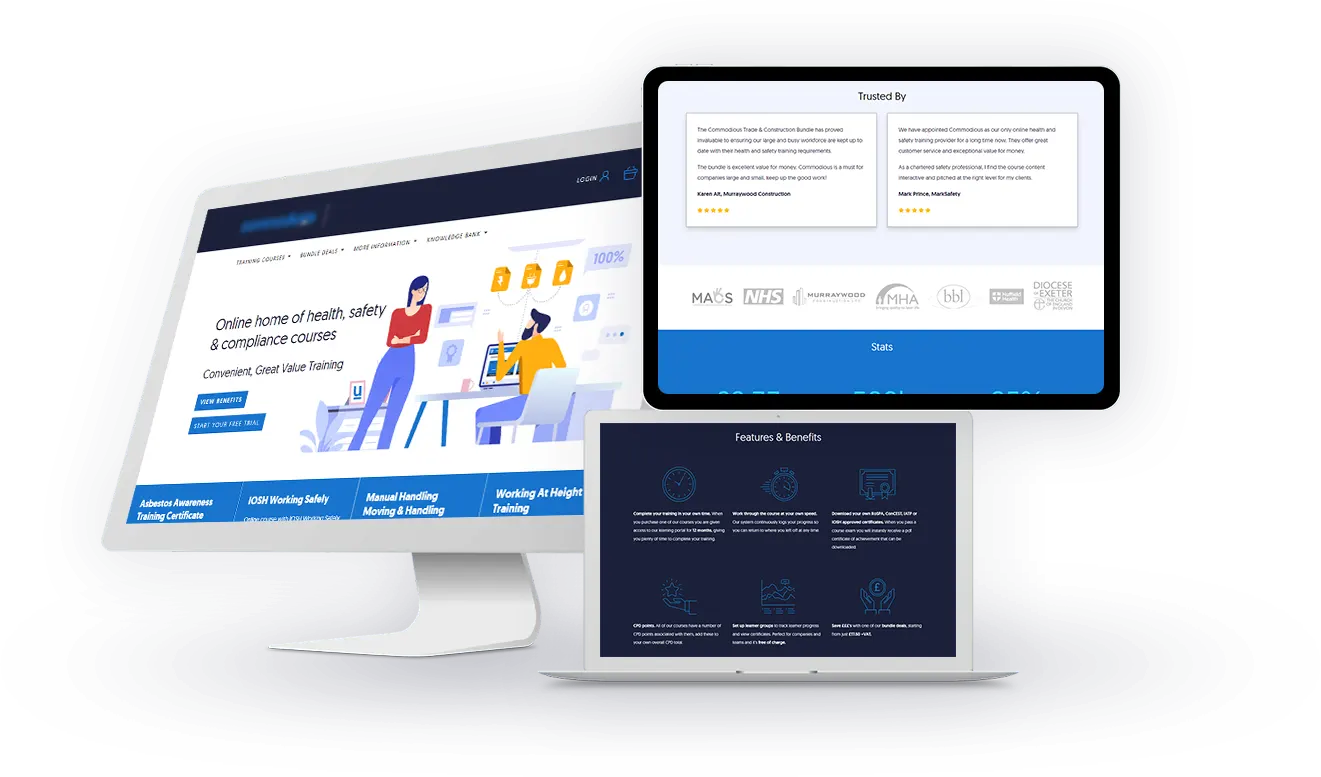 Health and Safety Training Website
The twenty-first century is celebrated for its digitalization. Everything is accessible online everywhere and anytime. Online educators are breaking barriers to lead the race; education platforms are rapidly gaining newer grounds to revolutionize the world of learning.
Speaking of change, our client redecided to reach those aspirants who wish to graduate in the health and safety industry. The company provides online training & learning courses in the field of health and safety. Anyone can purchase health and safety online training courses and accomplish the same in a given time.
With just a registration, users can start learning a particular course in their own comfort time and complete the training. The website has interactive online courses, where the learner has a variety of media and interactivity, can raise this retention of knowledge to over 70%. This also allows you to set up learner groups to track learner progress and view certificates.