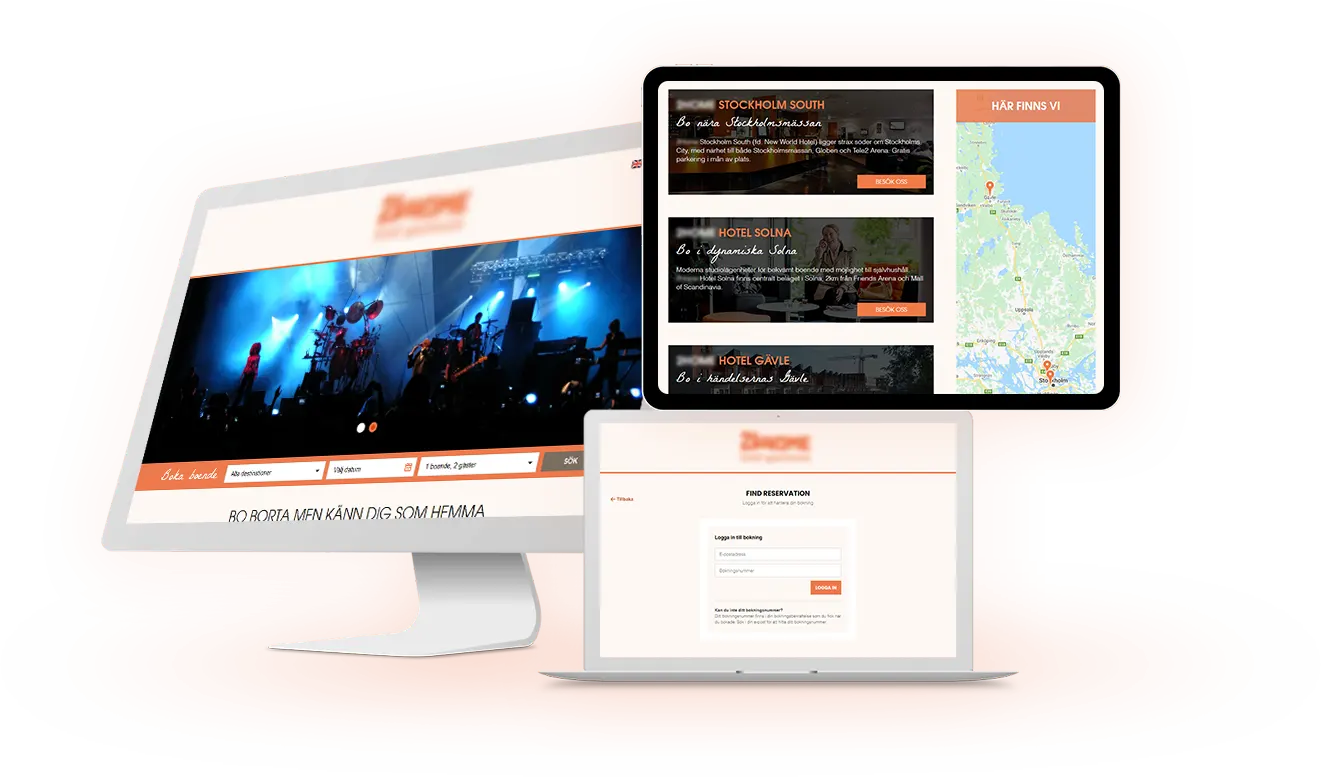 Hotel Booking Website Development
The hotel booking management system is one of the most leading companies in Sweden. This hotel apartment website offers modern rooms and apartments, all equipped with everything you need for self-catering and a comfortable long-stay. This is the perfect choice for the traveller who wants to be close to the city's pulse at a reasonable cost.
Through this website, a visitor can easily book the hotel or apartment of their choice. The company intimates visitors on the day of their arrival with email and text messages. It enables users to select the rooms, persons and departure date to book the hotel or apartment.