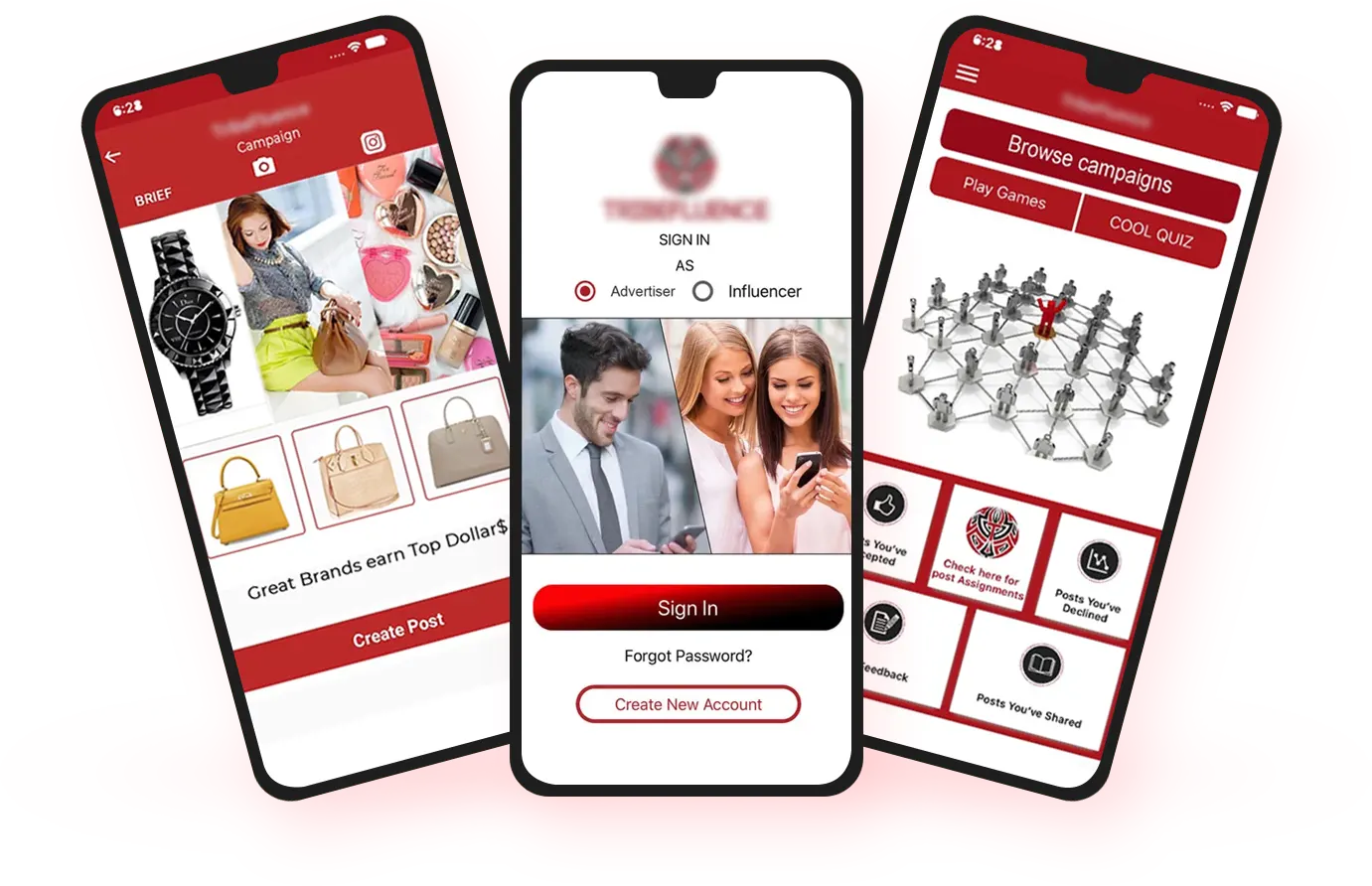 Influencer Marketing Mobile Application
This influencer marketing mobile application provides functionality for mobile users to add their favorite products to promote on a social media platform like Instagram. The app is built for iPhone users only. The influencer marketing mobile application is a well-designed influencer marketing app that brings brand owners/advertisers together with Instagram influencers to benefit mutually from one to other platform.
If you are a brand owner who wants to showcase their products and services, this app provides you with an excellent opportunity to reach out to a targeted audience in a short span of time. And if you're a social media influencer you can make hundreds or even thousands of dollars each week.