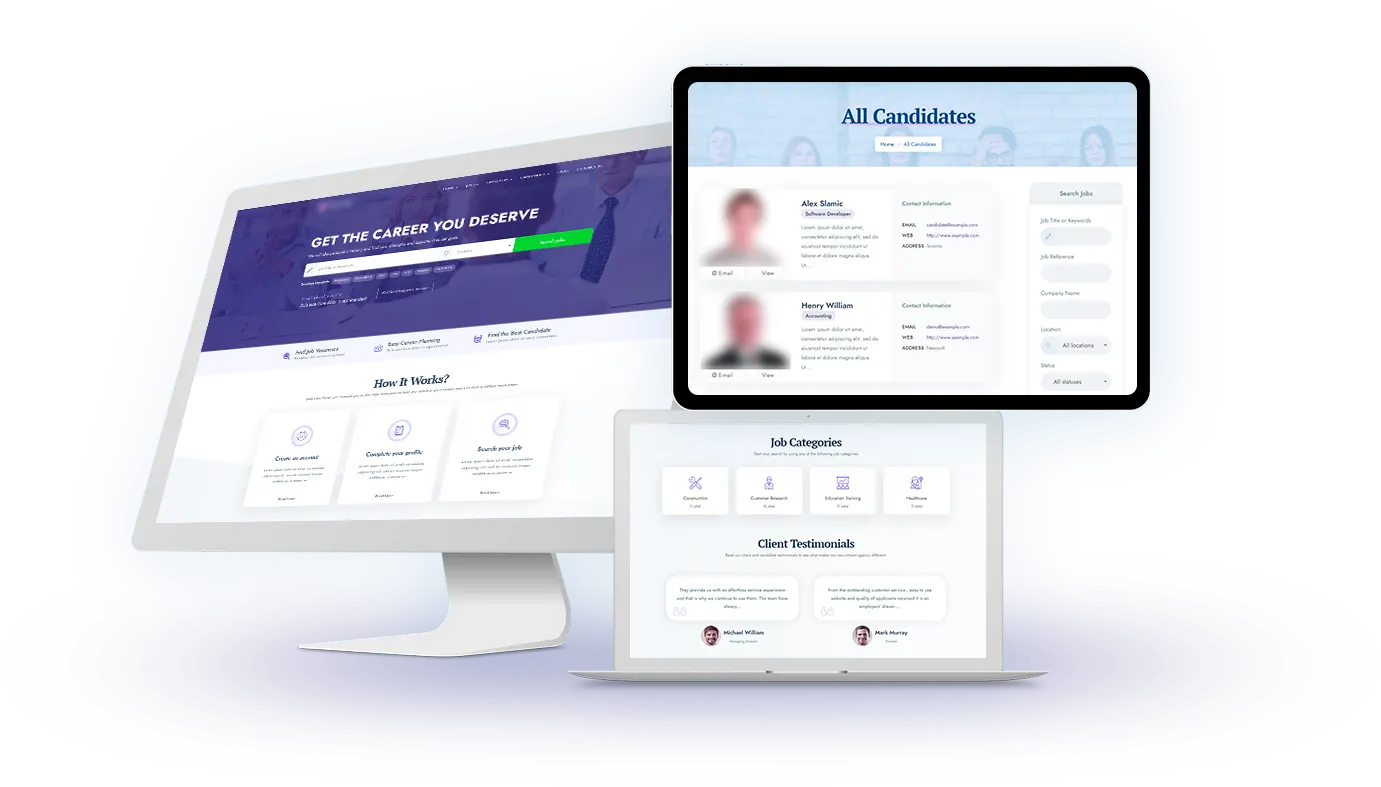 Online Job Portal - Job Board Software Solution
Online Job Portal - Job Board Software Solution is developed for creating an interactive job vacancy for candidates who are looking for jobs. This main objective of this job portal website is to enable job seekers to place their resumes and companies to publish their vacancies. It enables job seekers or candidates to post their resume, search for jobs, view personal job listings. It will provide various companies to place their job vacancy profile on the website and also have an option to search candidate resumes.
Finding and recruiting the best suitable and quality candidates seems to get more complicated in the coming days. So, the client wanted to develop a job portal which can be used by Employers, Job seekers, and also which guides the candidates in various areas of job search and related things. The proposed system aimed to provide the best class of employment services to job seekers, employers, and recruiters. It provides quick, safe and easy to use features. The online job portal application is meant for the end users - the employer and the candidate. The candidate or end users may be registered users or not registered.