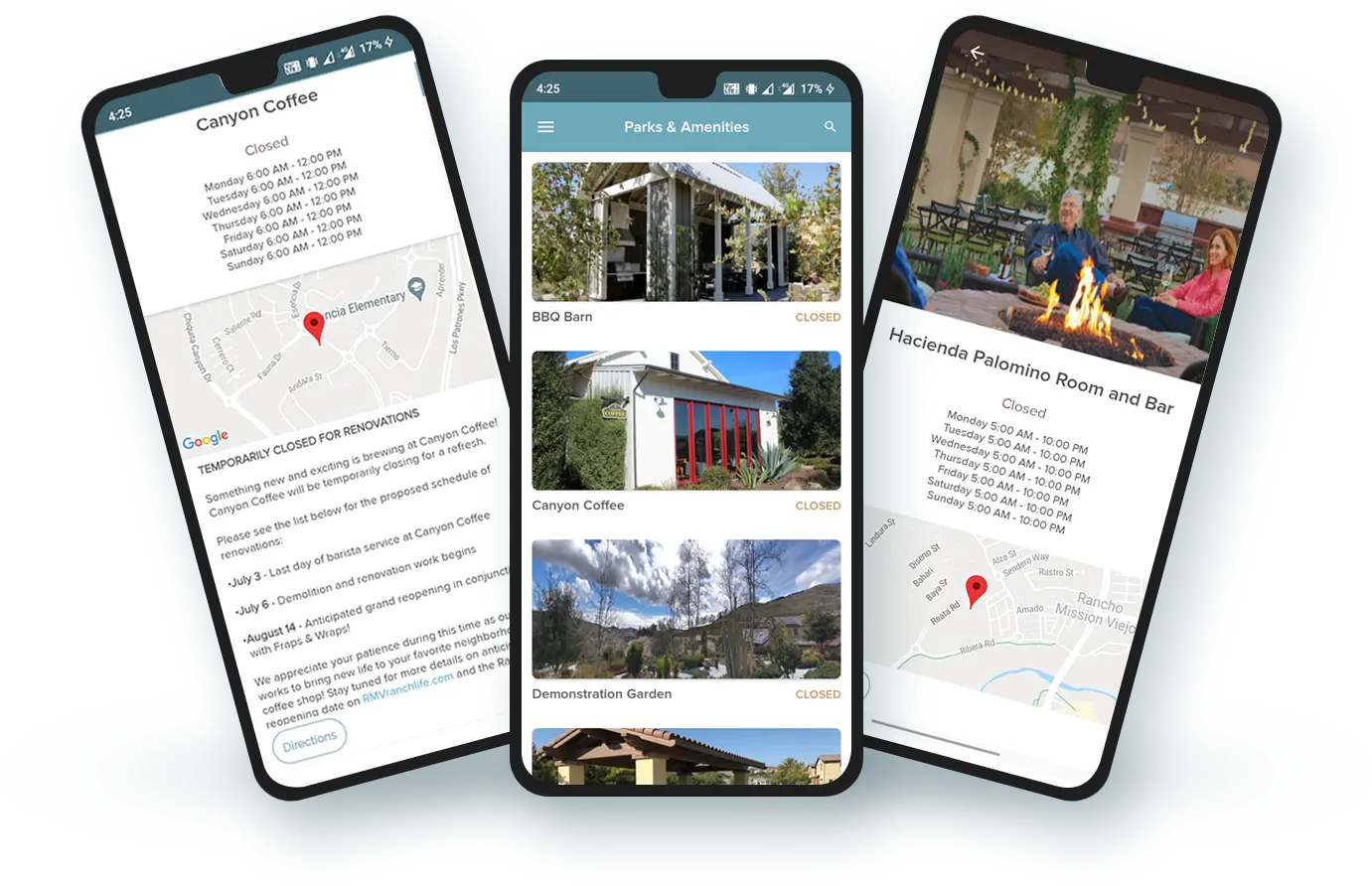 Events and Meetup Mobile Application
This events and meetup mobile application provides functionality for the mobile app users to see the details of amenities, park, communities, events of particular landmarks and the user can book those using mobile applications for Android and iOS.
This app allows user to see the details like its opening and closing time, rates, distance, places and enables you to reserve the tables of the coffee bar of the specific landmark. It just doesn't give you the details in written but also lets you know the real-time location AR to easily find the place so the user can get the details of the place from near beacons.