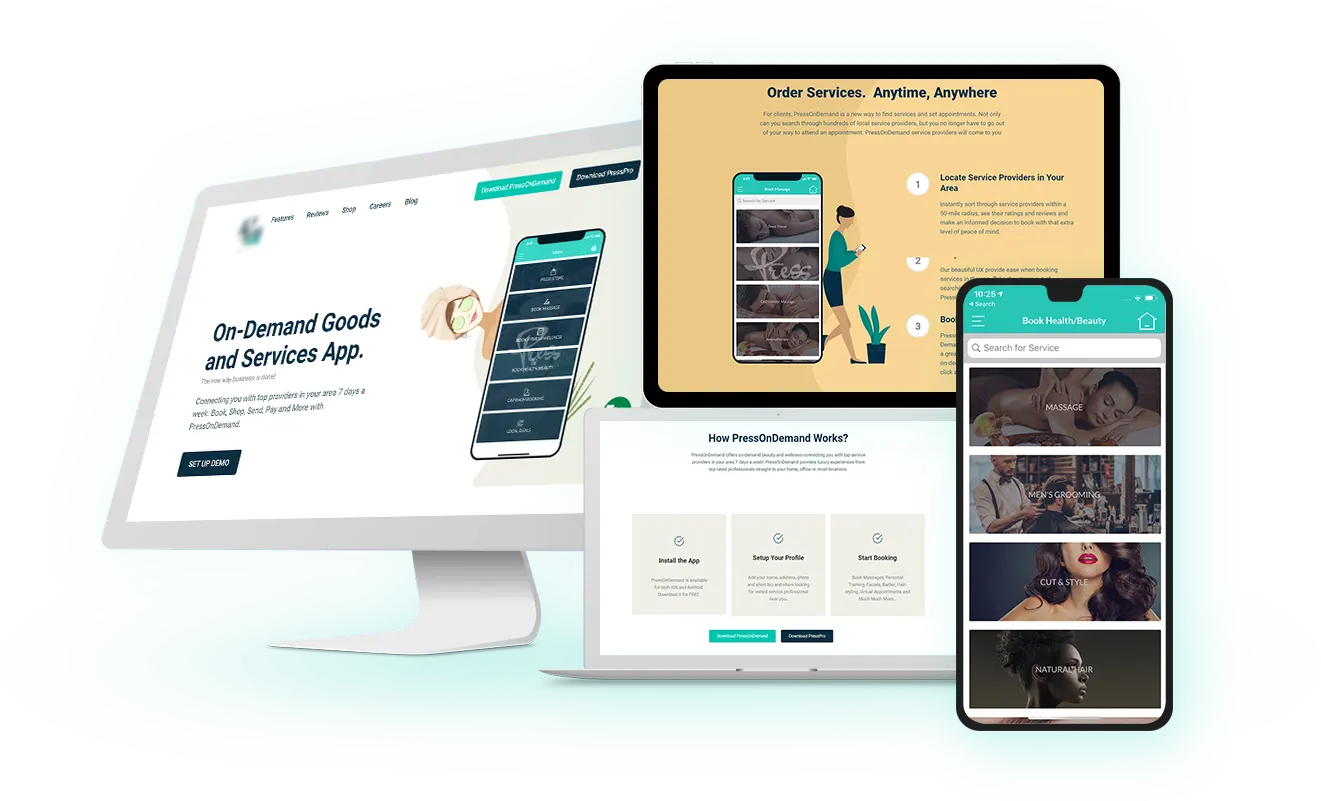 On-Demand Services Marketplace - Mobile Application
The idea of an on-demand service marketplace app was undoubtedly amazing and interesting for us. We were committed to delivering the demands on time with perfection and accuracy. The client wanted to develop an on-demand service marketplace app which works at two fronts, one is the customer who asks for services and other is service provider who provides services. The actual concern with an app is to develop and integrate features like accept booking, history, and payment. This is the reason they approached The One Technologies.
This on-demand service marketplace app is stocked with the very latest beauty, healthcare/wellness and fitness. The services available in this developed on-demand app are top-rated and highly recommended by industry leaders and professionals across the globe.
This on-demand service marketplace app allows the service provider to manage their appointments and communicate with the client in a very easy and safer manner. It also enables customers to find service providers within a 50-mile radius, book appointments and make payment as they wish.
On the other hand, it also empowers service providers to create profiles, market their services, manage bookings, track revenue, and carry out loyalty reward campaigns while receiving feedback from customers.