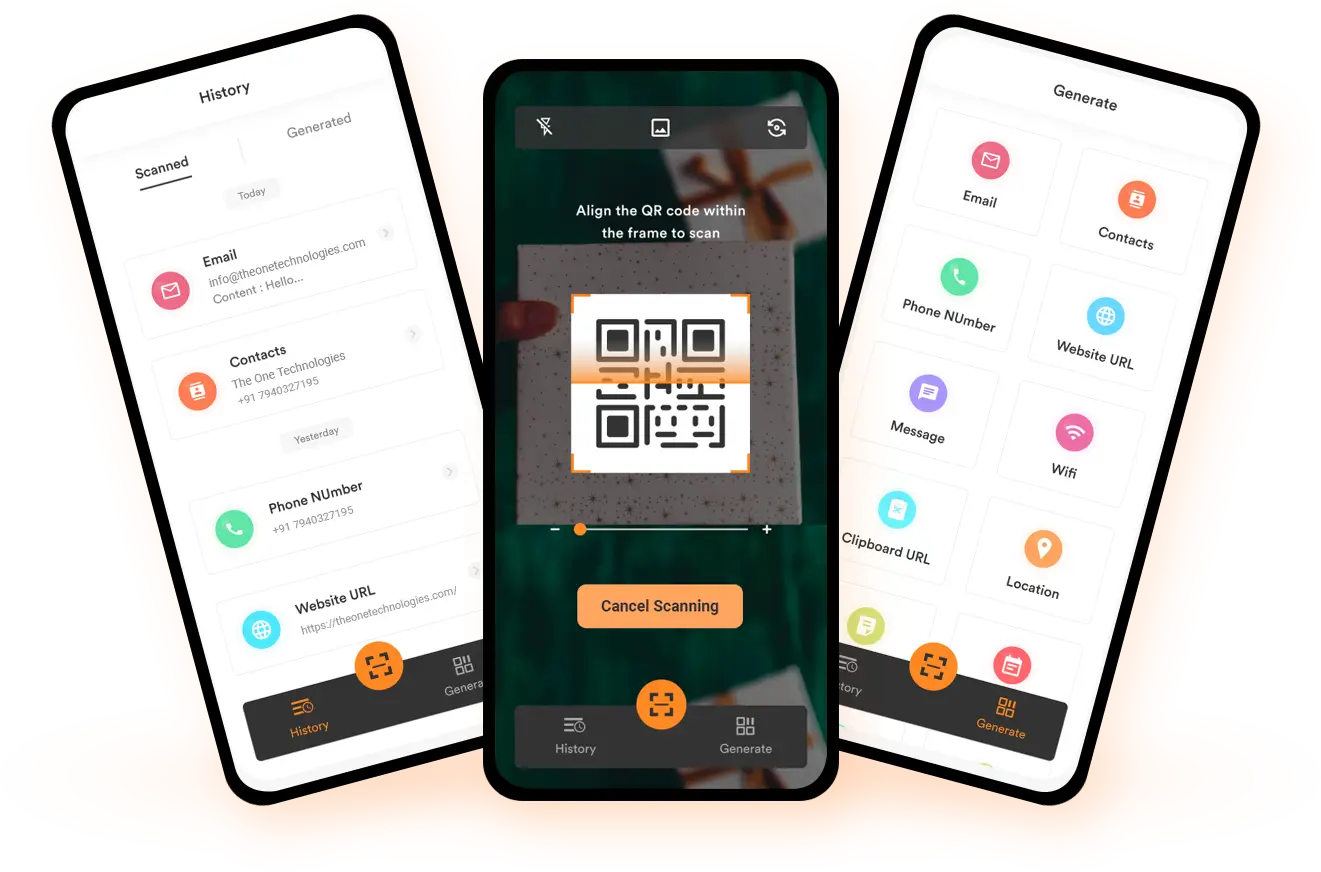 QR Code and Barcode Scanner Mobile Application
QR Code and Barcode Scanning web application provides functionality for mobile app users to create QR Codes for their products and services, storing the information in that particular generated QR Codes. It allows you to save and share pictures, documents, audio recordings, and videos in a brand new way.
By using this QR Code and Barcode Scanning application, admins can create QR Codes for a medical emergency and users can purchase them from the Admin panel of the website. This is also an emergency app too which can send notifications to selected users when the code is scanned from a place nearby a hospital.
Putting your information on the card is just quick and as simple as taking a picture with your phone. Using this app, you can upload your medications, allergies, and contact information to the card and easily keep it up to date with any necessary changes.