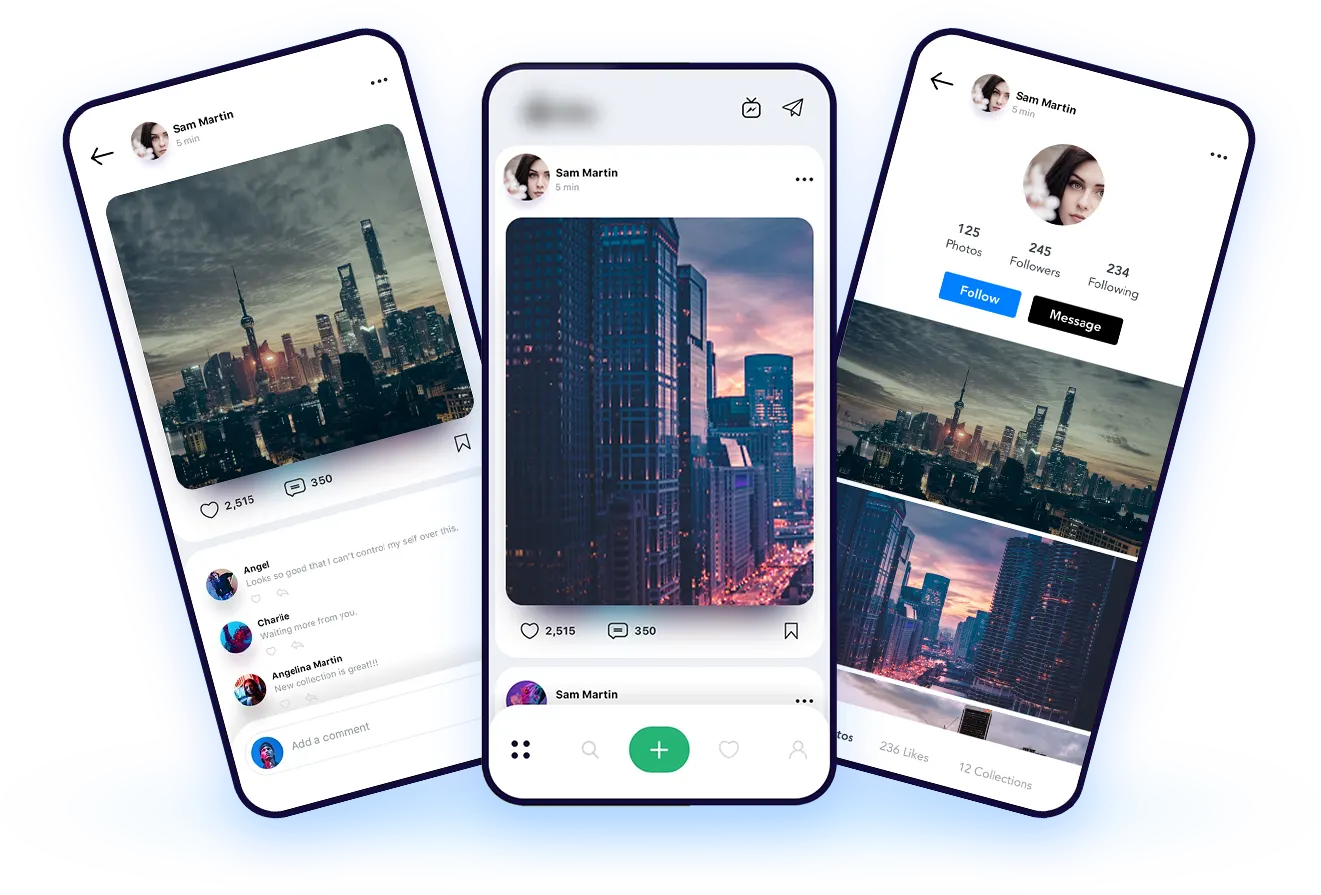 Photo and Video Sharing - Social Media App
This photo and video sharing - social media app is one of the best apps that allow the user to connect with millions of people across the world for photography, creativity, sports, art, fashion, and everything visual. Now creating and sharing your moments and albums has become easy with this app. This Photo and Video Sharing - Social Media app allows you to add photos and videos to different categories, follow friends and have a look at their updates, and share with them along with the social media platforms.
This picture sharing app for iPhone allows you to stitch together every beautiful, breathtaking, and memorable photo or video you share into one post. By applying the filter and other editing tools, the user can edit their picture or video and make it more attractive.
We understand that users are always concerned about their security and privacy. Hence, this photo and video sharing app provides a privacy setting where users can restrict their profile, tag access and also block the uninvited person. This way, they can safeguard their account. So, just download the app now and explore the world.