Used Car Dealership CRM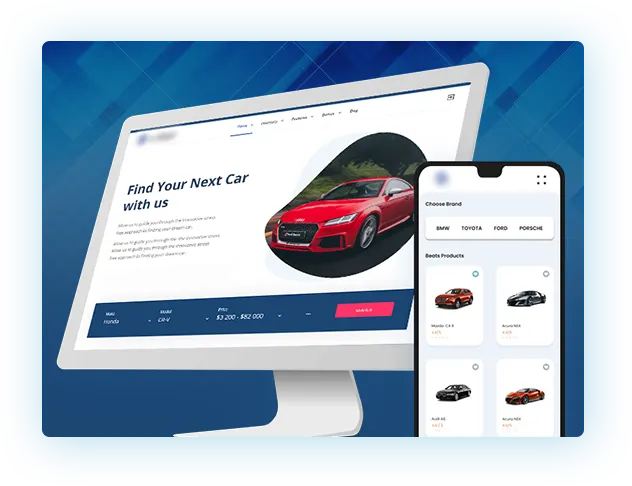 The system provides an integrated CRM for Used Car Dealers for selling Cars. It has support for real-time Lead Parsing, Inventory Feed Parsing from different providers (like Automanager, CarsforSale, etc.), Auto-Responders for Emails, Browser Texting and Voice Call integration.
Technology
Programming Language: ASP.Net-MVC, .Net Framework 4.5.2, .NET Core, Angular
Front-end Technologies: Bootstrap, jQuery, HTML5, CSS3
Database: MSSQL, Procedures, LINQ
Web Server: Microsoft Azure Web Apps, Schedulers, Virtual Machine
Other: Stripe Payment Integration, Custom Mailbox creation over a virtual machine
Requirement
The client wanted to provide a real-time parsing for Leads and Auto Responders for emails. Also, he wanted the integration of Text Messaging and Voice Calls over the Browser.
Solution
The One Technologies implemented and configured a custom web application using Microsoft ASP.NET and MSSQL and hosted on Azure:
Clean, simple and responsive layout
The user-friendly flow of the Web
Web Push Notifications for reminders, Incoming messages, Calls, etc
Facility for Subscribing the Payment of Stripe as per the plans
Configuring the Emails on a website and using the same for autoresponders of emails