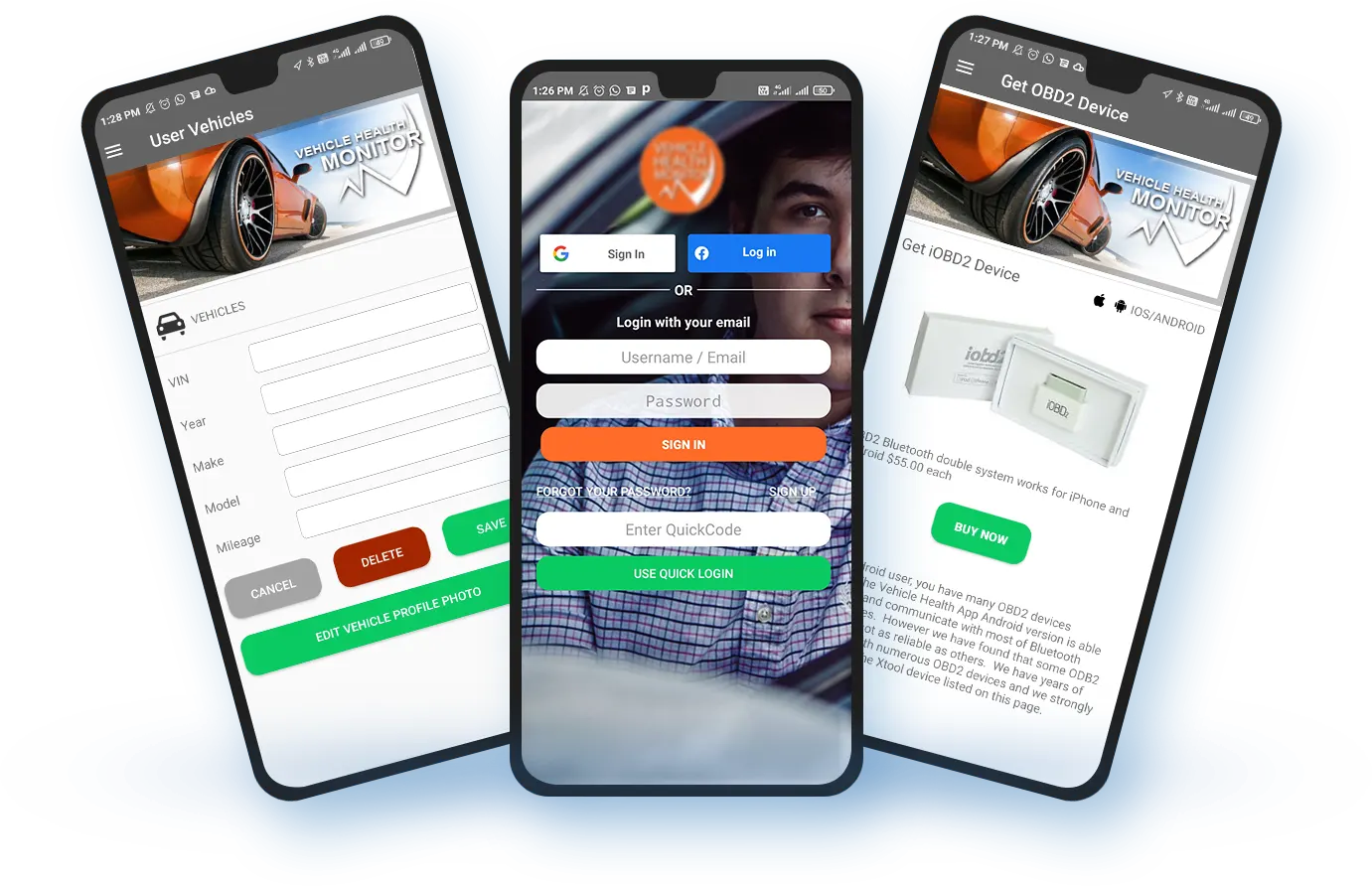 Vehicle Health Monitor Mobile Application
This vehicle health check app is designed to keep your vehicle in optimal operating conditions and minimize costly & inconvenient breakdowns.
Ideally, this app should be installed with an automotive repair professional the next time you are having your vehicle serviced. Your favorite repair facility can become involved with the program free of charge. The app along with an OBDII Bluetooth connector that is plugged into your vehicle which is connected with your phone and your automotive repair facility.
The vehicle health check app consolidates your vehicle's maintenance and repair history from participating shops and displays a summary on your phone and on our website. If your vehicle is showing signs of performance or reliability issues, your automotive repair facility will be able to review your vehicle's "vital signs" and advise you of the most appropriate actions.