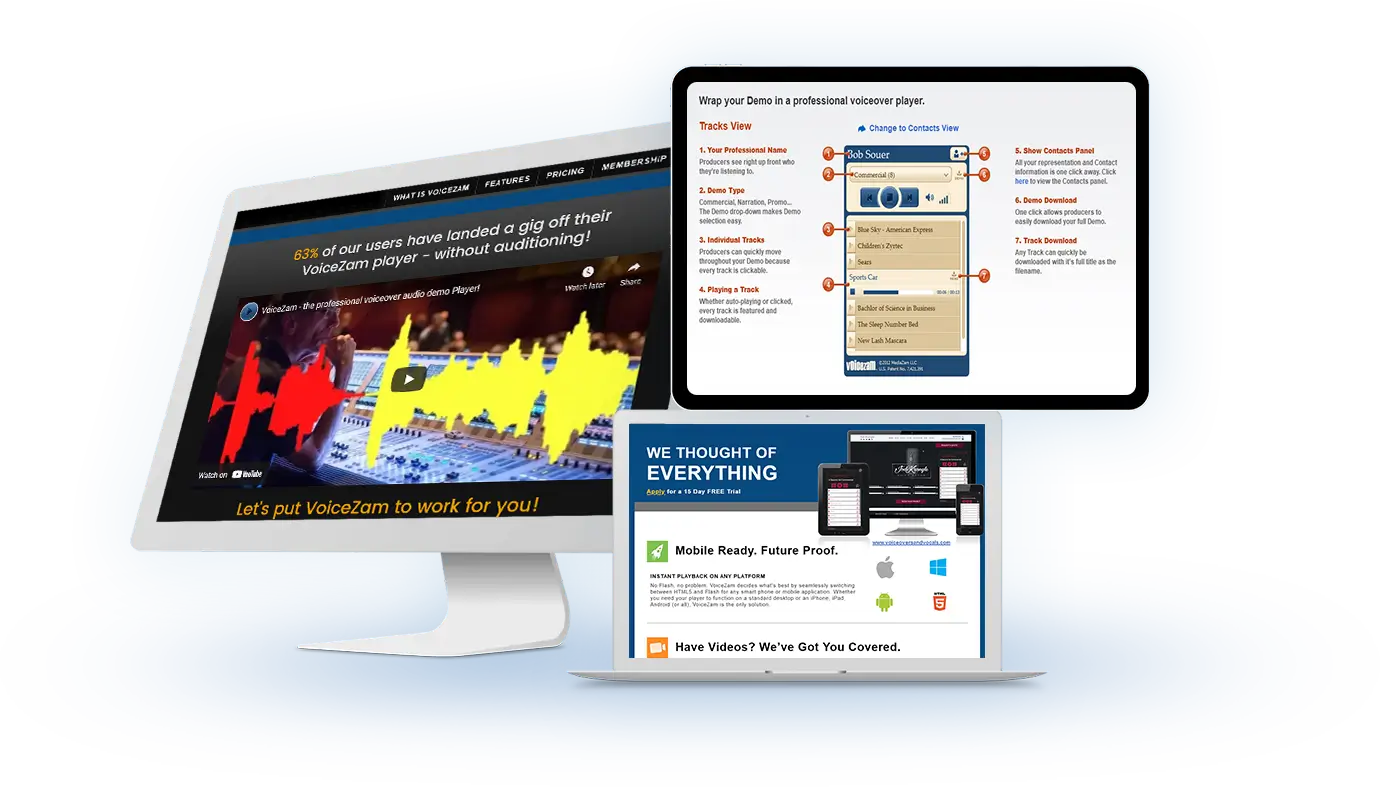 Voice Over Music Web Application
This voice over music web application is used for building a better voice over demo player system and the next step in voice over demo technology. This voice over services provides a track-list demo player that offers your clients impressive audio and visual experience when previewing all your voice skills. It is a web-based, do-it-yourself video-creation platform. This voice over web app enables voice over artists to make custom audios. It analyzes the demo listening process, identifies the barriers and eliminates them forever.
With its unique patented, track-list format, this web app offers producers a more natural and engaging experience. It gives an unforgettable playback experience for your clients - where every track in your demo is reachable. It's the demo player of choice for voice over professionals around the world and designed exclusively for voice over Demo playback.